Here at Smiths Hire, we know that March marks the beginning of the gardening season for many people. The weather starts to warm up, and the days get longer, making it the perfect time to start preparing your garden for any upcoming projects you have in mind. As well as our outstandingly reliable tool hire and powered access equipment hire, we're one of the UK's best suppliers of hireable gardening tools. So, with that in mind, here are a few of the most useful gardening jobs to get done in March before the barbecue weather kicks in!
Pre-Summer planning
March is the ideal time to plan out your garden for the Spring and Summer. So, consider what you want to grow, where you want to plant it, and any other special requirements your plants may have. Looking to complete any garden projects this year? A new patio perhaps or a new garden shed? Well, now's the time to start thinking ahead about any tools or equipment you might need to hire to get the jobs done. If you need any advice or guidance on which tools will best suit your project, then feel free to give us a call! Our friendly team are always happy to help.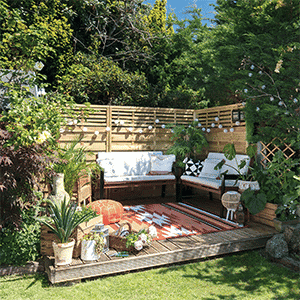 Pruning and trimming
The weeks leading to Spring are a good time to prune your shrubs and trees before any new growth starts to emerge. Start by removing any dead or damaged branches and trim back overgrown areas to encourage healthy growth over the spring. Plus, it's worth removing any dead branches or foliage you see and throwing them away (in a compost bin if you own one!), as these can infect the rest of the plant and ruin the overall aesthetic of your foliage! Take a look at our range of hedge trimmers and tree cutting equipment for hire to get those unruly trees and shrubs in shape.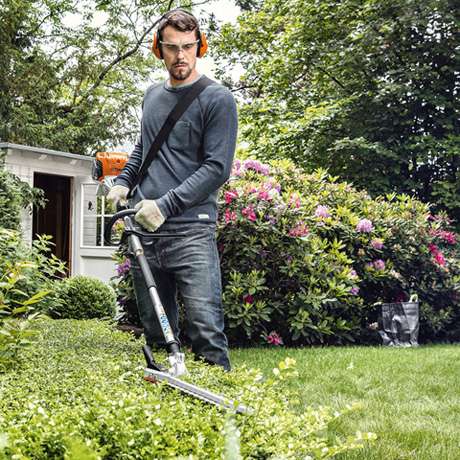 Soil preparation and lawn care
Prepare your soil for any new plants you're hoping to add to your space in the Spring by adding compost, fertiliser, or other soil amendments to improve its quality. Turn over the soil to loosen it and remove any debris or weeds. March is also a good time to start preparing your lawn for the upcoming growing season – remove any debris or dead grass, and consider aerating your lawn to improve its health. What's more, if you own a compost bin then now is the time to start spreading out its contents over your lawn. Spread a thin layer of compost over your lawn using a brush or a spring-tine rake, and you'll have a luscious, fertile lawn within a few weeks! We have a vast range of lawn care equipment available so you can hire anything from aerators to turf cutters, rotavators and lawnmowers – petrol rotary lawnmowers and rough cut mowers too.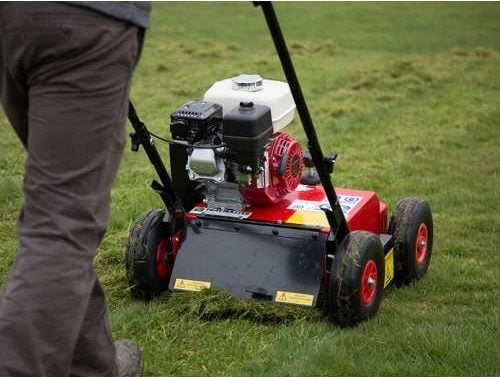 Spring cleaning
Now is the time to clean up your garden and get rid of any debris or dead plant material left over from the winter. This will help prevent pests and diseases from overwintering in your garden, and leave you with a fresh, clear space to work with. Start by raking up any dead leaves or debris from your lawn, trimming any excess branches from your bushes before they begin to sprout leaves, and clearing out your guttering as the chances are they've probably filled with all sorts of garden waste over the winter. Our outdoor cleaning equipment selection can bring patios and outside spaces back to life, offering powered weed brushes and power washers to name but a few.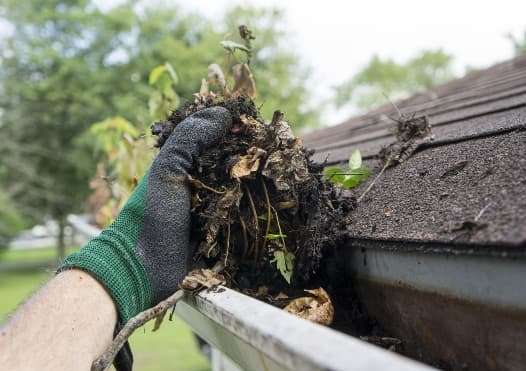 Preparing yourself now means putting yourself in much better position to crack on with your projects once the warm weather arrives. And if you need any helpful advice or reliable gardening tools to help you with your Springtime projects, that's where we can help.
Here at Smiths Hire we've been providing quality equipment and tool hire services to the DIY and trade sectors for more than 50 years, operating from 16 tool hire depots across the North West & Yorkshire, including several in major hubs like Manchester, Liverpool and Leeds.
If you have any questions regarding any of our products and services, then feel free to give our team a call on 0333 323 2100. We're always happy to help!
If however, you'd prefer to purchase your tools outright rather than hire them, you can also take your pick from a huge range of equipment at our Smiths Hire STIHL Store.