Equipment Safety Requirements
While Smiths Equipment Hire presents an advisory as to what PPE should be necessary when using the specified equipment, such advisory is intended as a guideline only. Before hiring equipment from Smiths Equipment Hire, you should ideally perform your own risk assessment to determine what equipment is suitable for the task at hand and what safety precautions must be put in place. Throughout the website you will see health and Safety icons as shown below that help you make a more educated decision when choosing the most suitable PPE to wear when operating our machines and tools.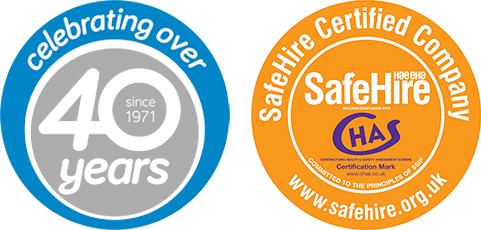 | | |
| --- | --- |
| Ear Defenders | Protect your ears and hearing from hazardous volumes of noise. |
| Gas Mask | Allows for safe breathing in areas with airbourne toxins or carcinogens. |
| Safety Gloves | Help prevent accidental burns, cuts and scrapes. |
| Safety Harness | Fall arresting safety harnesses prevent injury and/or death from falling from height. |
| Safety Visor | Protect your entire face from injury by loose/accelerated debris from grinding & cutting. |
| Face Mask | Helps prevent inhalation of airbourne dust and contaminants. |
| Safety Boots | Steel toe-capped foot protection to prevent accidental crushing and breaking. |
| Safety Goggles | Eye protection against loose/accelerated debris. |
| Safety Helmet | Worn on construction sites, helmets protect against falling objects and debris. |
| Welding Mask | Essential for any welding; protecting face and eyes from bright light and sparks. |
Dust Safety
Common tasks like cutting can create very high dust levels, dust can build up in the lungs and harm them gradually over time. There are three key things you need to do when working in a construction environment:
Assess the risks linked to the work and materials
Control the risks by using preventative measures
Review the controls to ensure they are minimising risk
Dust regulations state that wherever possible; exposure to crystalline silica dust must be prevented (COSHH 2002). Where prevention is not practical, airborne exposure must be controlled to 0.3mg/m3 per 8 hour TWA.
Info on the hazards of working with dust can be found at the following link:
https://smithshire.com/products/dustcontrol-hazards-cannot-see/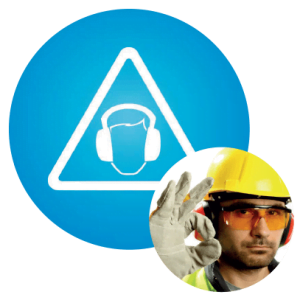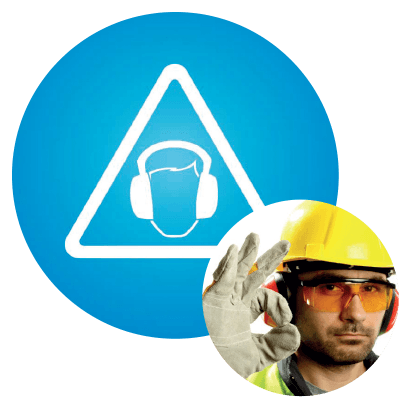 Noise Safety
Many employees in Great Britain are exposed to noise levels at work that may be harmful. This has the potential to cause long term hearing damage.
The latest noise regulations state that the level at which employers must provide hearing protection and hearing protection zones is now 85 decibels (daily or weekly average exposure). The level at which employees must assess the risk to workers' health and provide them with information and training is now 80 decibels.
Hand Arm Vibration
The following Hand Arm Vibration information was provided by the Health and Safety Executive (HSE) and is readily available on their website. As such, Smiths Equipment Hire is not liable for such information as detailed under "Reliance on information" in the Terms of Use.
If you regularly use any of the following hand-held or hand guided equipment, you are at risk of developing Hand Arm Vibration Syndrome (HAVS);
Concrete breakers, concrete pokers;
Sanders, grinders, disc cutters;
Hammer drills;
Chipping hammers;
Chainsaws, brush cutters, hedge trimmers;
Powered mowers;
Scabblers or needle guns.
If you hold workpieces which vibrate whilst being processed by such powered equipment, you are also at risk.
You are particularly at risk if you regularly operate:
Hammer action tools for more than about 15 minutes per day; or
Some rotary and other action tools for more than about one hour per day.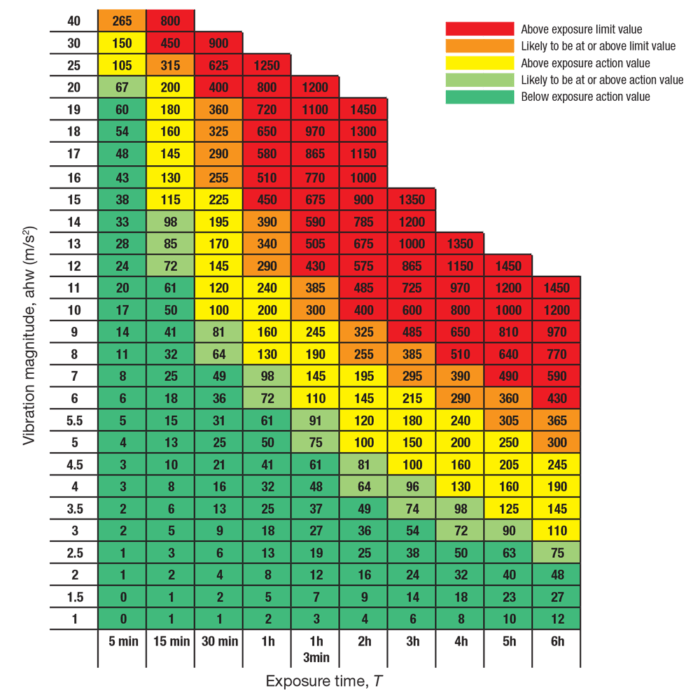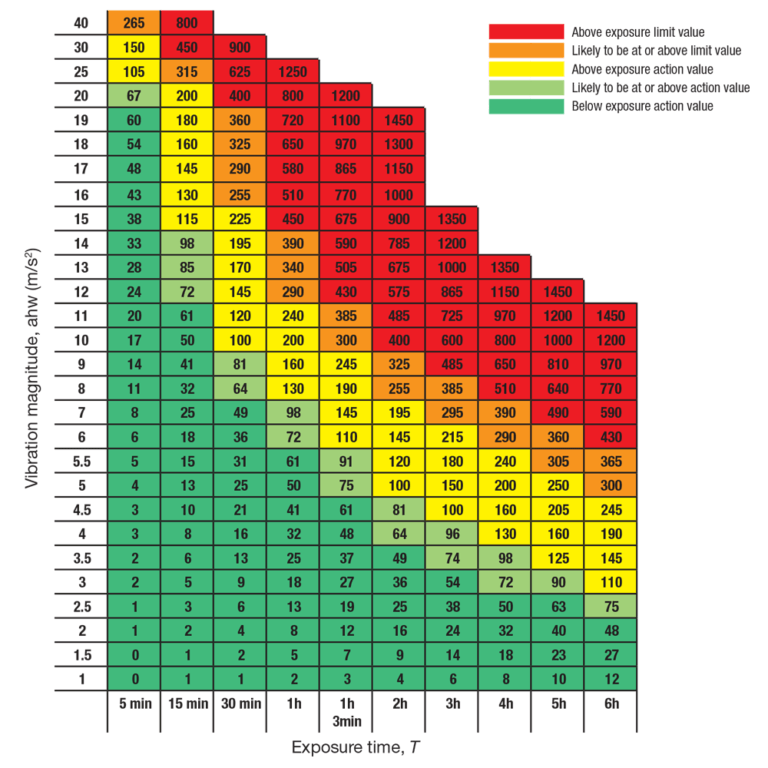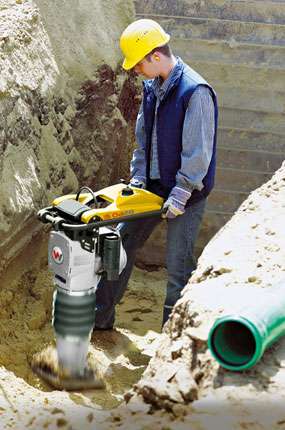 Hand Arm Vibration Syndrome (HAVS)
Constant exposure to levels of vibration can cause damage to nerves, blood vessels, and joints of the hand, wrist, and arm. Hand Arm Vibration Syndrome (HAVS) caused by such exposure is preventable, but once the damage is done it is permanent.
Symptoms of Hand Arm Vibration Syndrome
The first stages of the syndrome can cause the following:
Tingling and numbness in the fingers (which can cause sleep disturbance).
Not being able to feel things with your fingers.
Loss of strength in your hands (you may be less able to pick up or hold heavy objects).
In the cold and wet, the tips of your fingers going white then red and being painful on recovery (vibration white finger).
Continued use of high-vibration exposure will cause the symptoms to rapidly progress in severity:
The numbness in your hands could become permanent and you won't be able to feel things at all;
You will have difficulty picking up small objects such as screws or nails;
The vibration white finger could happen more frequently and affect more of your fingers.
Prevention and Protection
It is the employer's responsibility to ensure that you are protected from developing vibration related health issues such as HAVS and carpal tunnel syndrome. You can still help your employer by asking about or suggesting alternative methods of completing the job without the use of vibrating equipment. However, if this cannot be accomplished, the following should be taken into serious consideration:
Ask to use suitable low-vibration tools.
Always use the right tool for each job (to do the job more quickly and expose you to less hand-arm vibration).
Check tools before using them to make sure they have been properly maintained and repaired to avoid increased vibration caused by faults or general wear.
Make sure cutting tools are kept sharp so that they remain efficient.
Reduce the amount of time you use a tool in one go, by doing other jobs in between.
Avoid gripping or forcing a tool or workpiece more than you have to.
Store tools so that they do not have very cold handles when next used.
Encourage good blood circulation by:

Keeping warm and dry (when necessary, wear gloves, a hat, waterproofs, and use heating pads if available);
Giving up or cutting down on smoking because smoking reduces blood flow; and
Massaging and exercising your fingers during work breaks.
Other Resources
The following resources are freely available to you and will help you recognise, prevent & protect against Hand Arm Vibration related health issues: