This unparalleled level of experience signifies that we are your go-to source when only the most trusted on-site solutions are required.
Furthermore, our family-owned firm can trace its roots back for over 150 years; progressing and changing with the times so that customers can expect nothing but the best when procuring our hire services. Offering more than 400 high-end machines for rent or sale and having gained an industry-wide reputation for stellar levels of customer service, accessing the right tools at the right time has never been easier when dealing with our cadre of specialists.
What You Need To Know About Winter Workplace Safety Equipment
It is just as important to point out that we take a great deal of pride in our attention to detail when dealing with the colder months of the year. Let's take a quick look at our selection of construction lighting and equipment designed to stand up to the harshest of elements. As always, expect nothing but the best when partnering with Smiths Hire.
Keeping Workers Warm During Winter
Temperatures can drop by as much as ten degrees or more within a few hours during the winter. Wind chills have been known to plummet well below zero; often catching workers by surprise. This may lead to cold stress; a condition associated with dangers such as trench foot, hypothermia, and frostbite. One of the best ways to mitigate such a situation is to employ high-quality heating solutions such as our swivel-head electric heater.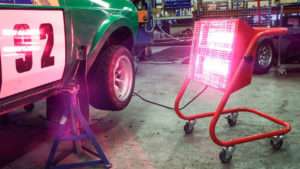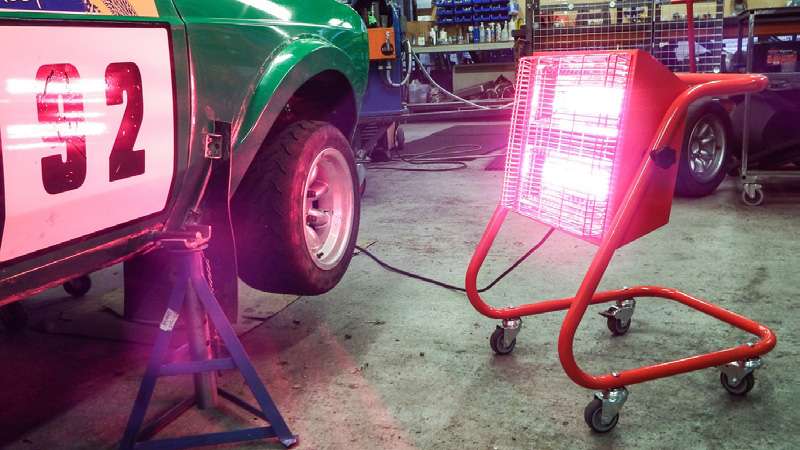 Manufactured by RedRad, a robust steel frame alongside four swivelling castor wheels and an adjustable power output allow this unit to be the ideal option when temperatures take a turn for the worse.
While the portability associated with our swivel-head model cannot be overstated, there can also be times when more robust construction heating alternatives are necessary. Some situations can include:
Working within large warehouses.

Dealing with the open spaces associated with new builds.

Locations which need to be kept at a constant temperature.
Our diesel radiant heater offers an economical option in terms of power consumption and quiet operation. In the event that public spaces require warmth, our propane space heater is another viable option. Boasting numerous safety mechanisms, a gas regulator and manual ignition, this construction heating workhorse is built to last.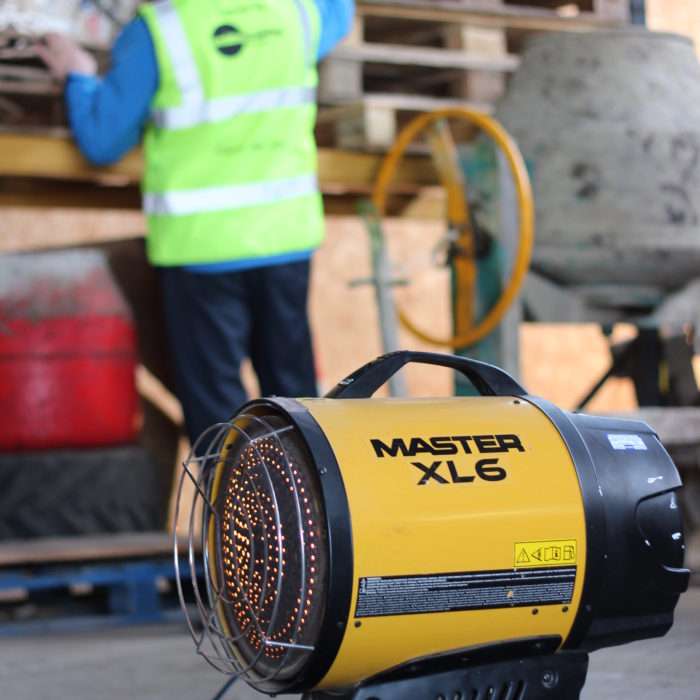 Ensuring Your Site Is Well Lit During The Winter Months
Winter is often associated with rain, sleet and snow. All of these situations can lead to low-light conditions; increasing the chances of on-site injuries due to slips and falls. Ine of the most important winter workplace safety tips involves the use of the proper lighting solutions.
In terms of portable lighting, customers cannot go wrong with our proprietary Smiths Hire battery-operated site light. Offering an adjustable height alongside a shock-absorbing rubber base and crisp LED illumination, this is an ideal solution for dimly lit areas.
There may be times when more intense illumination is required in order to enhance on-site safety. This is typical when working outdoors in the evening or if mains electricity has not yet been brought online. Why not select our Elite double-head work light? Supplying 30 watts of high-intensity power, its telescopic shaft and retractable legs are easily adjustable and storage will not present an issue.
If you require only the most robust solutions, the Generac V20 LED lighting tower is an excellent option. Offering 160 hours of running time, built-in digital controls, and low voltage consumption, this tower will provide superior levels of on-site illumination when it is needed the most.
It is also wise to review a handful of targeted winter workplace safety tips, as even the most modern equipment hire solutions will be rendered ineffective if the appropriate measures have not been put in place. One powerful recommendation is to stay on top of all weather forecasts in order to predict when inclement elements may arise. Here are some additional winter construction safety tips:
Check all surfaces for ice when working at heights.

Ensure that vehicle operators adhere to safe on-site driving techniques.

Provide access to warm break areas and limit the amount of time that employees will be working outdoors.

Make certain that personnel are provided with the appropriate personal protection equipment (PPE).

Provide cold-weather training to employees.
Examine the site for any hazards (such as ice patches) that may have developed overnight before beginning the new work day.
Finally, be sure to leverage the appropriate lighting and heating hire alongside these winter workplace safety tips to ensure that no serious incidents occur when the temperatures begin to fall.