In our guide to temporary toilet facilities – we answer questions, from 'what are the best portable toilets for my event?' to 'what is an Eco toilet?'
If you're wondering where to hire portable toilets for your summer events, then look no further.
Here at Smiths Hire, we provide toilet hire for festivals and outdoor events anywhere in the UK as well as construction site solutions too . With an extensive range of toilet rental options, we are sure to have the ideal solution for you.
With a season of summer events on the horizon, we're here to answer your toilet hire questions…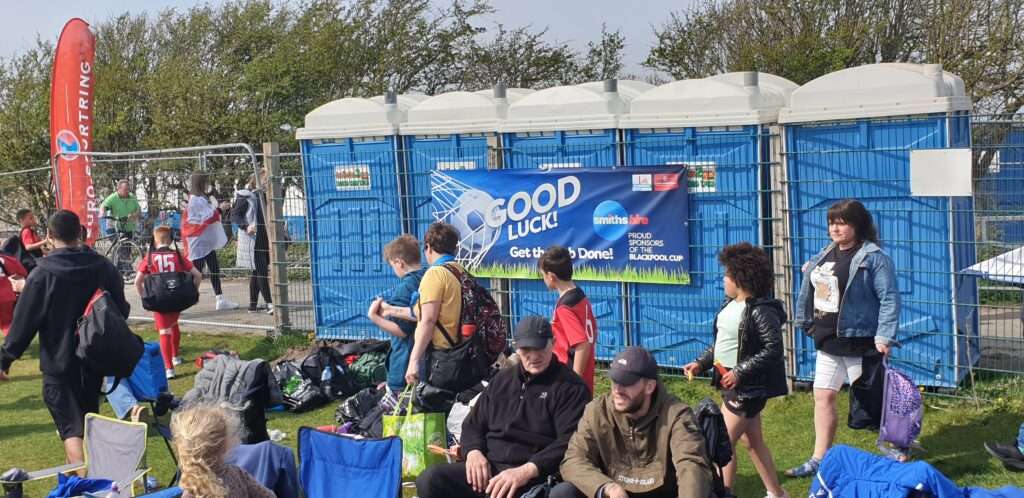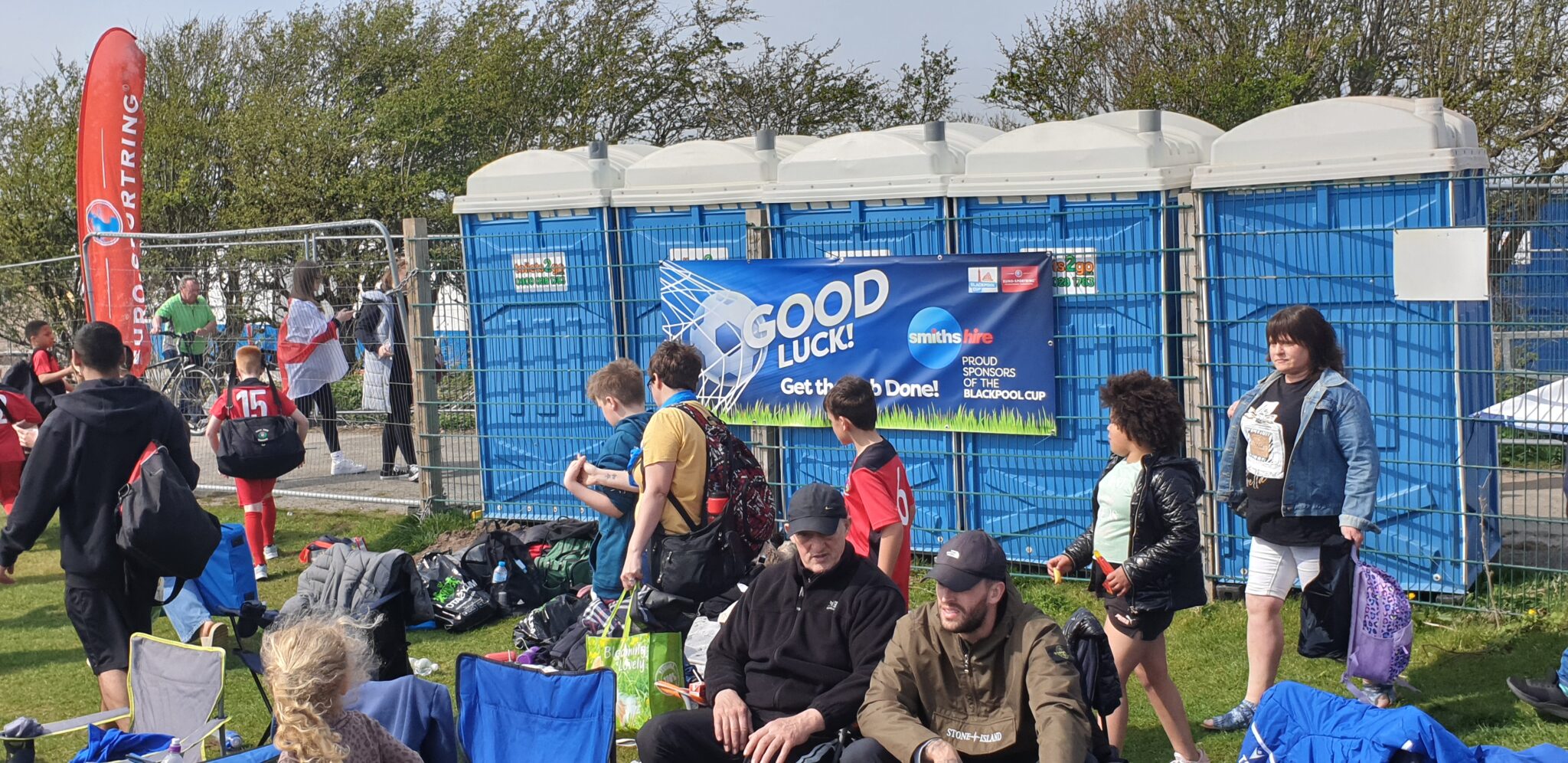 What are the best portable toilets to hire for my event?
The best portable toilet option depends on your guest numbers and requirements and the location of your event.
Whether you're holding a party, outdoor wedding, sporting tournament or mini festival, we've got the right product for you.
Our range of options includes toilet blocks through to solar powered eco-friendly toilet hire.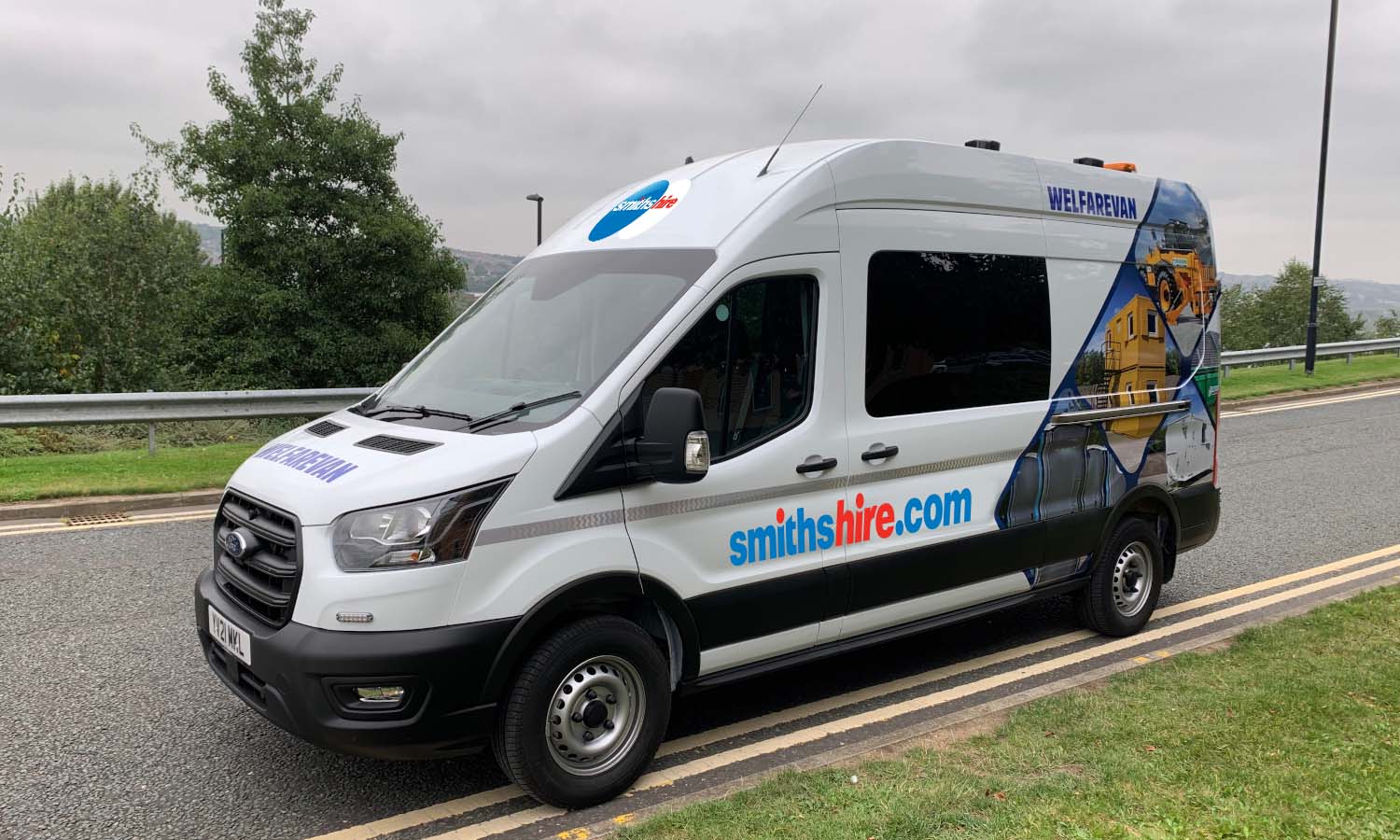 Our Welfare Van has a unisex toilet cubicle, with cassette, onboard. The van also contains a full canteen facility, hot water on tap, a sink, and a drying room. Versatile and impressively compact, the van has everything an onsite team needs to take a break and recharge.
A roof mounted solar panel means that all welfare facilities run solely on sustainable free energy.
These sturdy anti-vandal toilets are quick and easy to connect to mains drainage or can be fitted to a waste effluent tank – making disposal flexible. 
With flushing toilets and hot water hand washing facilities, all units come with lighting and heating. 
Our sturdy steel Stand Alone Toilet Block is available in a 2:1 or 3:1 configuration (ratio of male to female toilets).
The units include toilets, urinals and basins. Hot water and PIR operated LED lighting is also featured. They are robust and fit for heavy use environments.
The toilets are configured to be suitable for both mains connections or waste and water tanks/ feeds and there's no need for toilet chemicals.
We also supply eco toilets… 
… What is an Eco toilet?
Our eco-friendly portable toilets have roof mounted solar PV panels which convert sunlight into electricity. The electricity is stored in a battery bank which powers the energy saving LED lighting. An efficient LPG gas boiler supplies hot water – on demand – to the taps.
If you're looking for eco-friendly portable toilet hire, we can offer the following solar powered toilets:
Both of our Solar Loo toilet facilities are fitted with PIR motion sensors which activate LED lighting – both internally and externally. The motion-activated lights ensure that users' access and egress is safely lit.
Our Solar Loos are ideal for locations where a mains service connection is not available – anywhere from a rural wedding venue to a summer party or mini festival. They also reduce energy consumption and cost, when compared to regular portable facilities which require diesel generators to be connected.
What are the benefits of Eco toilets?
Our solar-powered toilet units use sustainable, green energy and are up to 96% CO2 efficient. Because they have a reduced fuel consumption, they are better for the environment and are also cheaper to operate.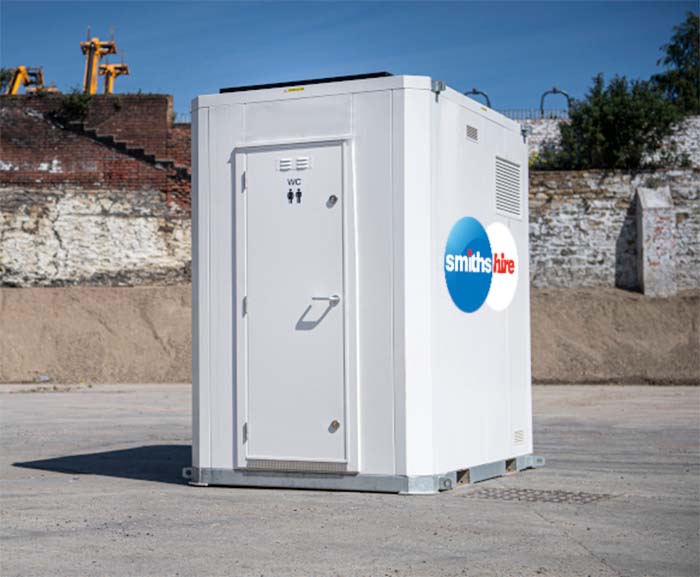 Each eco-friendly toilet hire unit has a solid steel shell with deadlocks on all doors and includes a fresh water flushing toilet and stainless steel sink.
Our Solar Loos:
comply with all UK legislation

are a stand-alone unit with onboard back-up 2.7 kVA generator

use solar-power, for free clean energy

are chemical-free micro-flushing toilets

have LED lighting, activated by PIR sensors

include hot water handwashing facilities

include toilet tissue, towel and soap dispensers

can be heated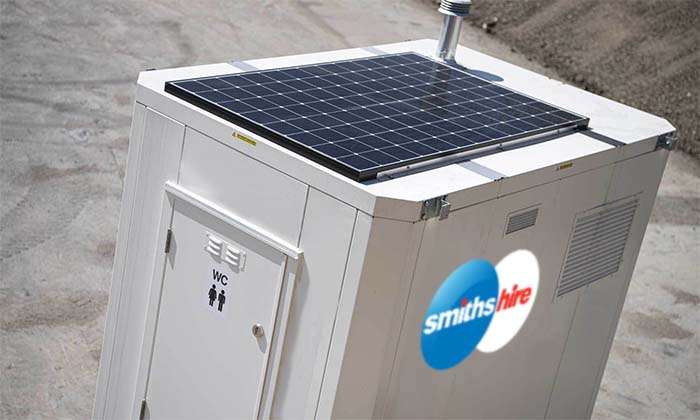 How many portable toilets do I need for an event?'
This really depends on approximate user numbers and the timings of your event. Likewise, if you want to know 'how much does it cost to hire a toilet?' then we need to know the type of toilets and the rental period.
Please call a member of our National Hire team today, and we will supply you with a competitive quote.
Why hire from Smiths Hire for your next outdoor event or festival? 
Smiths Hire has been a leading hire company for over 50 years. We have an extensive range of access, plant and tool hire equipment for hire. As well as conventional and eco-friendly toilet hire, we can also provide fencing and barriers for your event as well as an extensive range of access, plant and tool hire.
Need some expert guidance on your next event? Whatever your question, our friendly National Hire team will be happy to offer their advice on the best toilet hire option for you. Please feel free to call us today on 0333 323 2100 to discuss your requirements and receive a free quotation.