Your Hires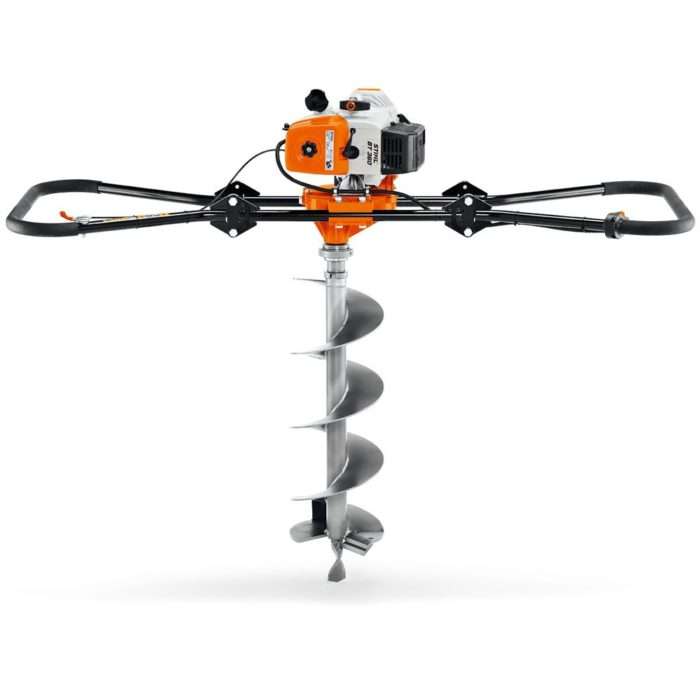 2-Man Petrol Post Borer
2-Man Petrol Post Borer Hire
The STIHL BT 360 has been designed with a powerful 30.3cc 2 mix engine. This engine delivers 2.9kW of power to a range of auger attachments. Is is the ideal partner for hard landscaping, farm work and construction projects. Its relatively slow 50rpm spindle speed powers the auger steadily and comfortably into even tough soil. The frame of the auger folds neatly under the machine, making it ideal to transport to and from sites and easily store.
Product Features:
Perfect for drilling planting, fencing or post holes.
Designed for 2 person use – one person controls the throttle and the other controls a stop switch.
Second stop switch located in reach of the 'throttle' operator on the powerhead itself, so engine can be shut down by either person, making it safer to use.
Reverse rotation lock safety feature – enables auger to be manually 'unwound' from the earth should that be required.
Impressive high torque.
Discounted Web Rates:
Ex VAT & Delivery
Additional Day rate
£18.78