Your Hires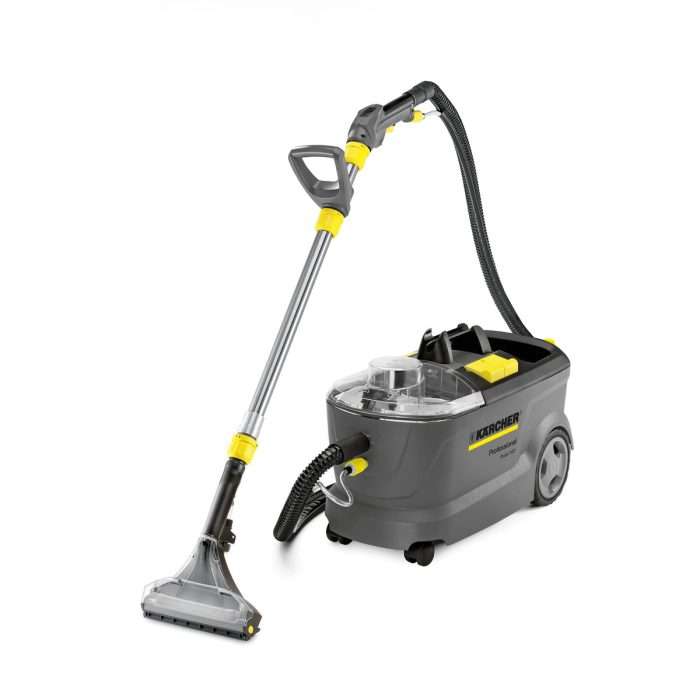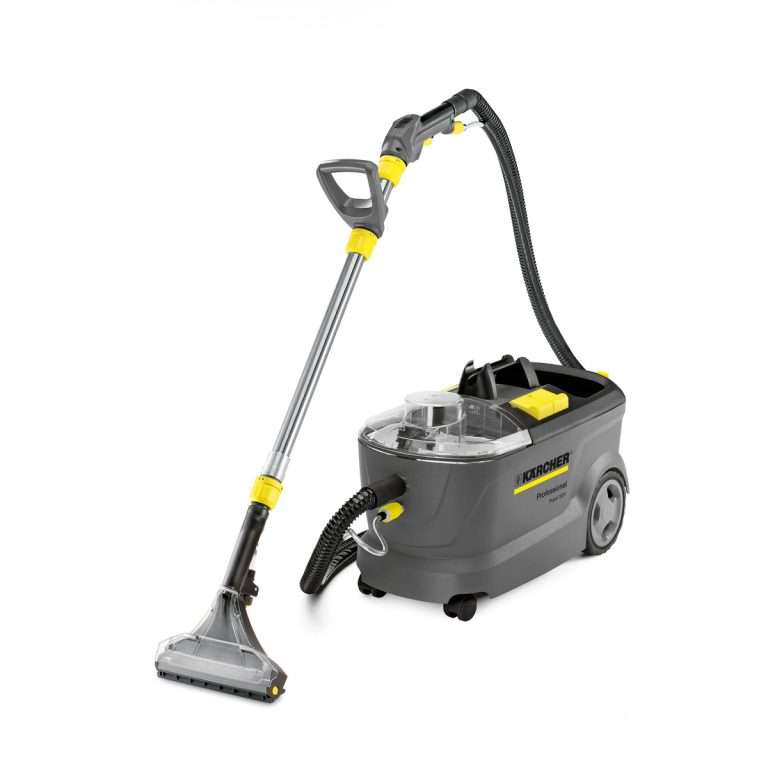 Pull Along Carpet Cleaner
Pull Along Carpet Cleaner Hire
Are you tired of your carpets looking worn out and stained, even after regular cleaning? Well, look no further! Everyone knows keeping your carpets clean is essential to maintain their appearance, but sometimes, even the most diligent cleaning efforts can fall short. That's where the Karcher Puzzi 10/1 industrial carpet cleaner comes in – it's the perfect quick and efficient cleaning solution to help keep your carpets looking their best. 
This powerful machine uses a proven spray-extraction method to remove dirt and stains from your flooring easily. Its innovative design features make it easy and convenient to use, so you can get your carpets looking vibrant and fresh in no time. Even better, the Karcher Puzzi 10/1 industrial carpet cleaner doesn't leave your carpets soaking wet or full of residue, dramatically cutting down wait times – so you won't be out of your favourite rooms for too long. 
Our Professional Carpet Cleaner ensures that no dirt is left behind on your carpet, leaving it looking as good as the day it was laid. Say goodbye to dirty and discoloured carpets and hello to a healthier and cleaner living space. With the Karcher Puzzi 10/1 industrial carpet cleaner, you can enjoy beautiful, fresh carpets that will last for years to come!
Product Features:
Suitable for everyday use
Accessory cord fixings
Removable wastewater container (easy to remove can also be used to fill the fresh water tank)
Versatility of use
Click here to view the product information for the Karcher Puzzi 10/1 model
View the operating instructions for the Karcher Puzzi 10/1 model
Click here to see our full Cleaning Equipment range
Cleaning fluids / powders & accessories sold separately
Discounted Web Rates:
Ex VAT & Delivery
Additional Day rate
£10.00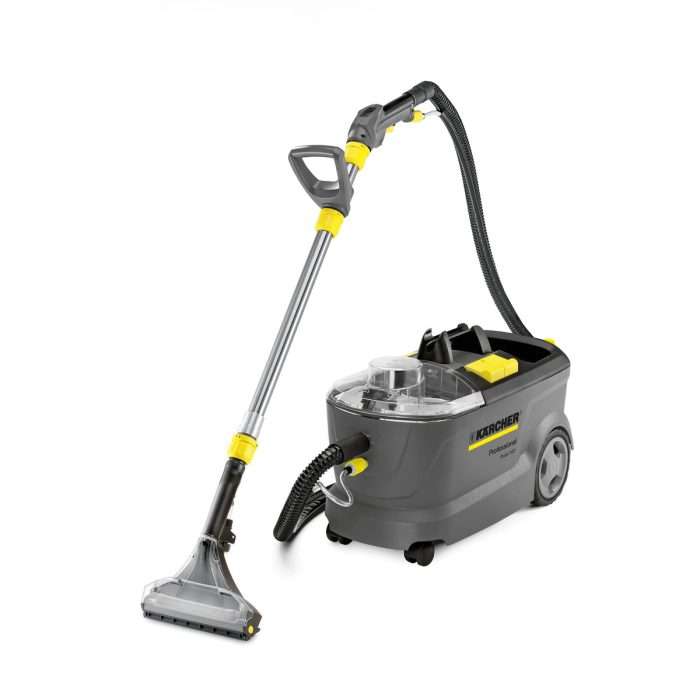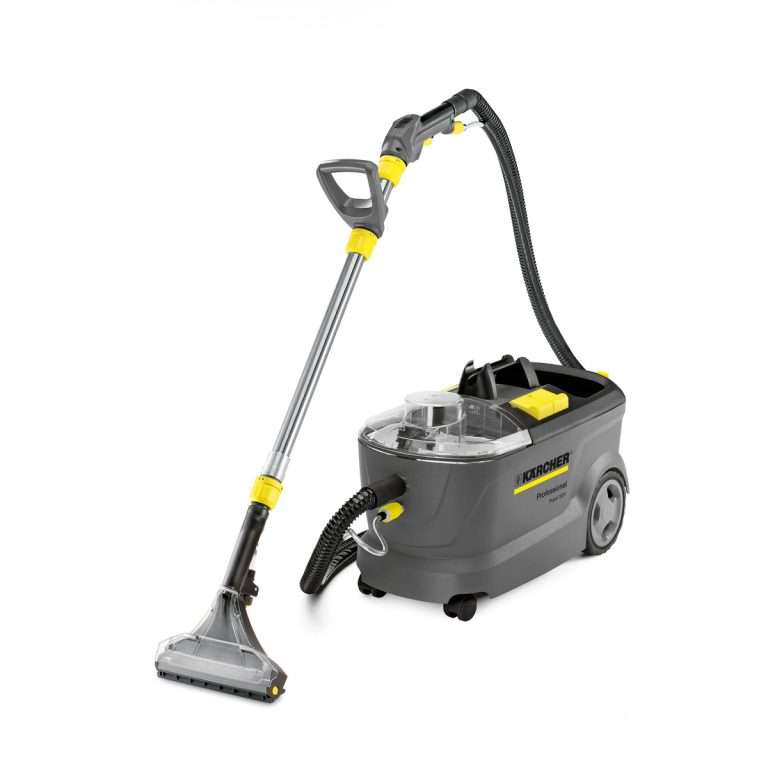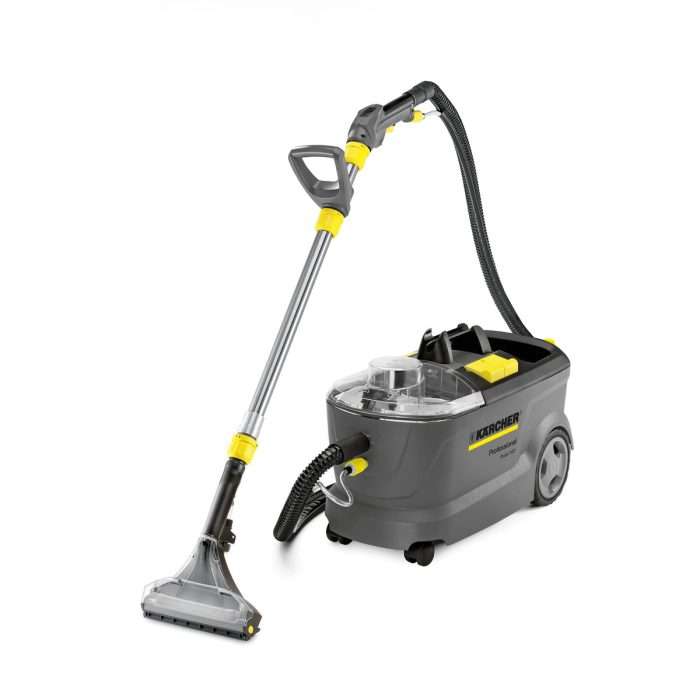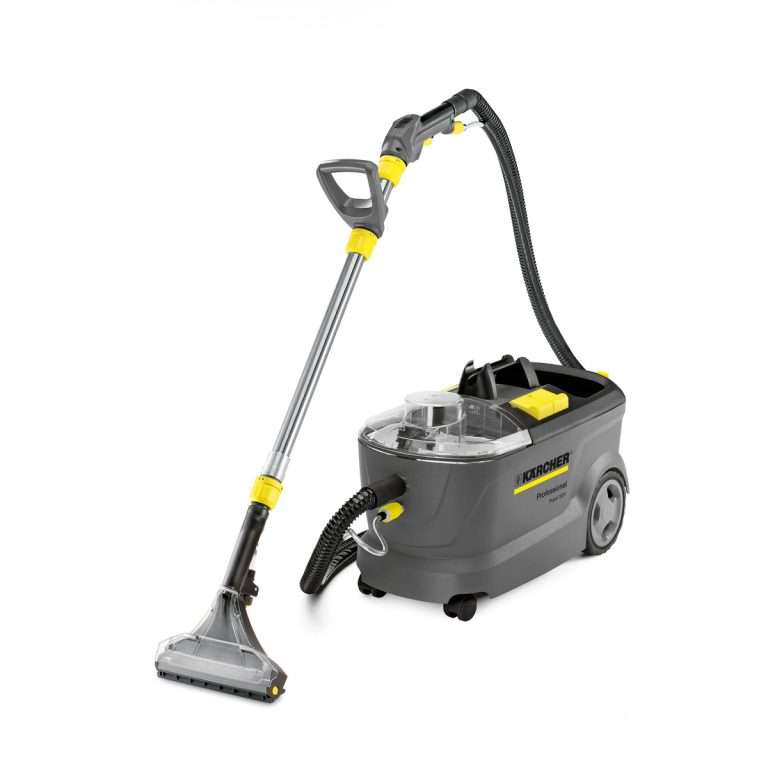 Max. area performance (m2/h)

20-25

Power rating, fan (W)

1250

Weight without accessories (kg)

10.7

Dimensions (L x W x H) (mm)

705 x 320 x 435