The sun is finally shining here in the UK, so there's no better time to get out in your garden for a spirited get-together. In order to get your garden ready for party season though, you might want to consider hiring out some gardening tools to help you make short work of any jobs that might need doing.
We can provide anything from general gardening tools to lawn care equipment and chainsaw hire at Smiths Hire. No matter how big or small the job, we have the gardening tools and equipment to make light work of any garden makeover or maintenance. So, here are a few things you can do to tidy up your garden this summer!
Hedge trimming
Usually, this is a job that needs doing just once annually. It's generally a good idea to wait until after the UK nesting season has come to a close (February until August) but as long as you're certain there are no birds in your bushes, you should be good to go.
For this particular job, it's much easier to use a battery-powered or petrol powered electric hedge trimmer over a manual hedge cutter, as this will save you both time and effort. Before starting though, don't forget to ensure your trimmer is sharp and well lubricated, and secure yourself some safety goggles and a pair of sturdy gloves to protect you from any debris. As a side tip, if you're using using powered hedge trimmers then try to avoid raising it above shoulder height, to reduce the risk of injury through over stretching.
We have both petrol hedge trimmers and electric hedge trimmers available for hire at Smiths Hire. If you like, you can also browse our long-reach hedge trimmers, which are perfect for use on those hard-to-reach hedges that a traditional hedge cutter can't always get to.
Mowing the lawn
As a general rule, we'd always advise mowing the lawn whilst the weather is dry, as this avoids clogging your mower with wet grass. Typically speaking, the driest months tend to be between March and October, but this is the UK after all, so feel free to seize the moment on whatever dry day you can find!
Now, when mowing the lawn, try not to take off more than one third off the top of the grass, as this can lead to growth issues in the future. It's also best to mow your lawn up and down in straight lines, while ensuring that you just slightly overlap your last run on every pass. Finish off your lawn by mowing around the perimeter and using a pair of edging shears to tidy up the… well, edges.
If you're looking to make a quick and enjoyable job of mowing your lawn, that's where our petrol rotary lawnmower can come in handy.
Power wash the patio
Cleaning your patio is a great way to ensure that your garden (especially your seating area) looks visually appealing to anyone who sees it.
Start by giving it a good sweep – or for a quicker result why not try our Petrol Handheld Blower to get rid of any dry dirt or debris that could be sent flying everywhere once you apply the pressure washer. For the same reason, we'd also advise investing in some safety goggles to stop anything flying into your eyes. From here, test your pressure washer out on a corner piece of your patio, or a rogue piece of paving if you have any, just to gauge how much how much force is going to be required to clean your patio.
Generally, between 1,200 and 2,300 PSI tends to give you enough power to clean, without requiring much effort. Our heavy duty electric power washer is easily capable of that. It's powerful, compact and reliable, making it ideal for patios, driveways and general cleaning at home. Plus, it can also be used to clean surfaces, motor vehicles, machines, tanks, facades or stables, and to remove rust without dust or sparks.

These are just a few of our ideas for giving your garden a summertime spruce up – no doubt you've got some more of your own! And if you find that any of your ideas require some extra tools to help you get through your project, that's where we come in.
We offer fantastic deals on garden tool hire and powered access equipment hire here at Smiths Hire. We've been providing quality equipment and tool hire services to the DIY and trade sectors for more than 50 years, operating from 16 tool hire depots across the North West & Yorkshire, including several in major hubs like Manchester, Liverpool and Leeds.
If however, you'd prefer to purchase your tools outright rather than hire them, you can also take your pick from a huge range of equipment at our Smiths Hire STIHL Store.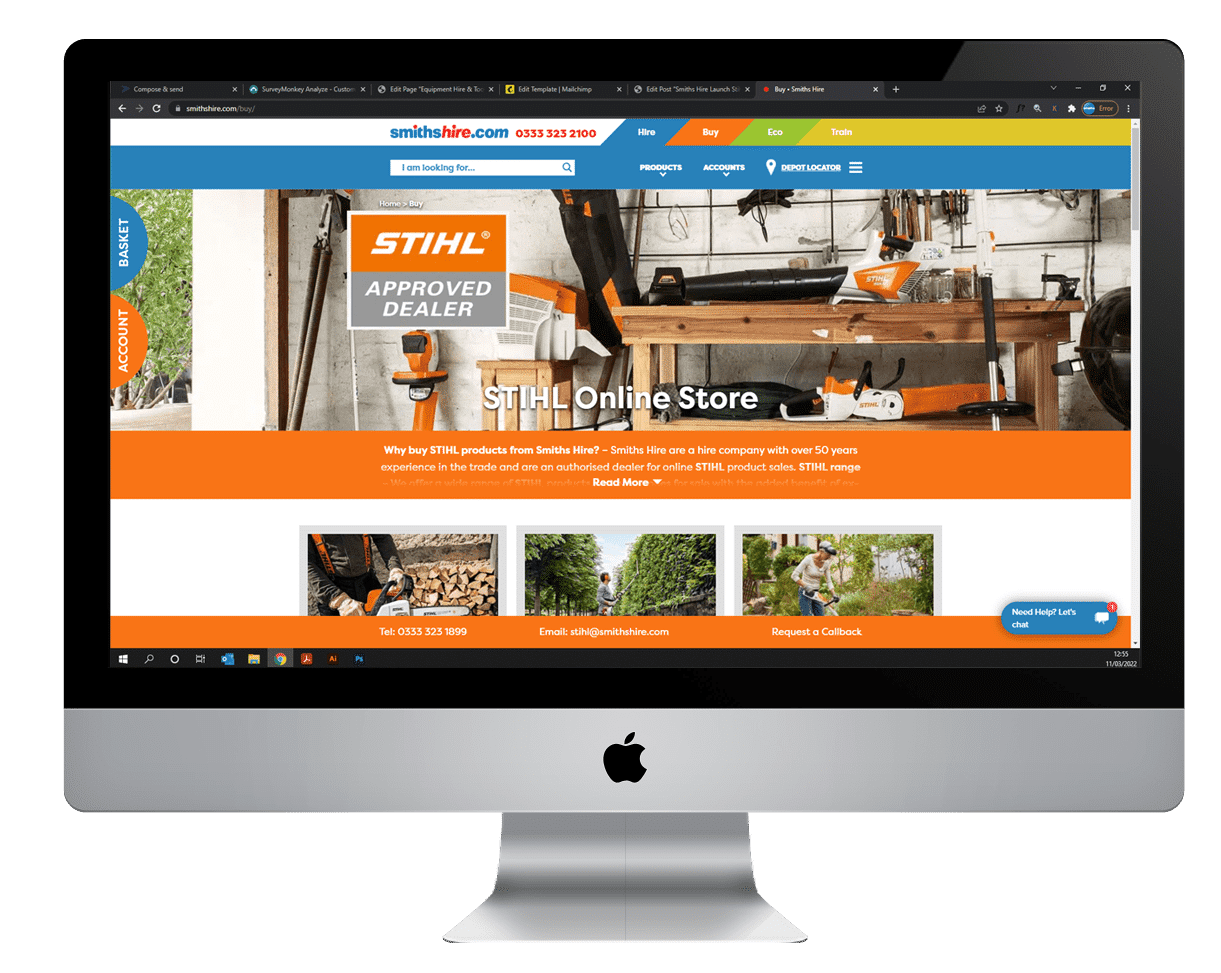 Just give our team a call on 0333 323 2100 or email salesoffice@smithshire.com, and we'll be happy to see how we can help.