Today, more people than ever are taking a step back to assess what they can do to cut emissions and be more environmentally friendly – especially at work. And as a result, more companies are now choosing to use eco-friendly tools and machinery on-site. Not only is it great for the planet, it can also be a great way to cut costs and enhance fuel and energy efficiency.
At Smiths Hire, we're committed to providing our customers with a green energy alternative. That's why we offer an impressive selection of fumeless and efficient products in our ECO tool hire range, such as concrete breakers, saws, vibrating plates and concrete mixers. These tools are better for the environment without compromising performance, so you can be mindful of your business's carbon footprint while still getting the job done to an excellent standard!
If you're wondering what the ins-and-outs of the benefits of eco-friendly tools are, here are three reasons why opting for eco-friendly tools can benefit not just the environment, but your business too!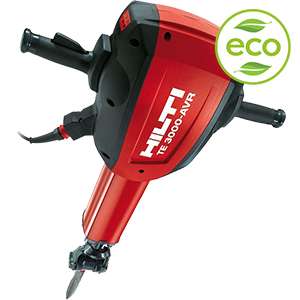 Embrace your corporate responsibility
Here at Smiths Hire, it's always been important to us to ensure that our customers are at the forefront of the green energy revolution. And this aligns perfectly with the construction industry's agenda to reduce its environmental impact. Widespread uptake of corporate social responsibility initiatives (essentially, a company's commitment to ethical and sustainable business practices) is higher than ever, with many clients actively seeking to collaborate with businesses that are actively working to lower their carbon footprints and environmental impact and tactically avoiding those who don't. So if you're looking to maximise your profits and incentivise clients to work with you, all while contributing to a great cause, going green is the way forward!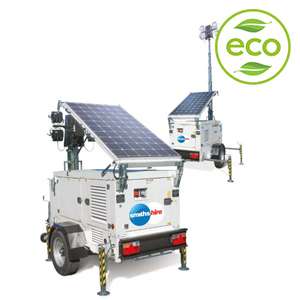 Give off less emissions with our eco-friendly tools
Choosing eco-friendly tools and machinery means you can have a positive effect on the environment right from the worksite. Tools like our Battery Powered Masonry Saw emit fewer (or in this case, zero) harmful emissions, and they also use significantly less energy, making them a savvy choice – especially for industries like construction that rely heavily on heavy machinery to get the job done. This progressive outlook on business can also have a knock effect on your clients and potential future connections, and help boost your company's reputation! By using eco-friendly tools and equipment on-site, you can demonstrate your commitment to reducing your carbon footprint and attracting more environmentally conscious customers.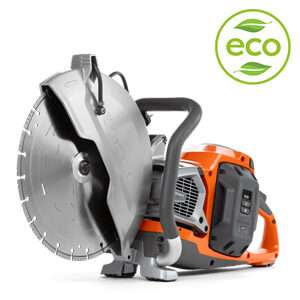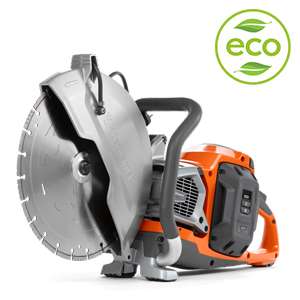 Cuts, cuts and more cuts
Choosing eco-friendly tools can bring multiple benefits to your business and community. Reducing operational fuel costs and switching to electricity can save money and promote a cleaner environment. Eco-friendly tools and machines, like our eco access section featuring eco cherry pickers, eco scissor lifts and many more products in our Go ECO range, can also significantly decrease noise and air pollution, especially in built up areas like cities – which your neighbours will be very appreciative of! With reduced maintenance time and minimised machine failures, it gives your businesses the capacity to increase both productivity and efficiency.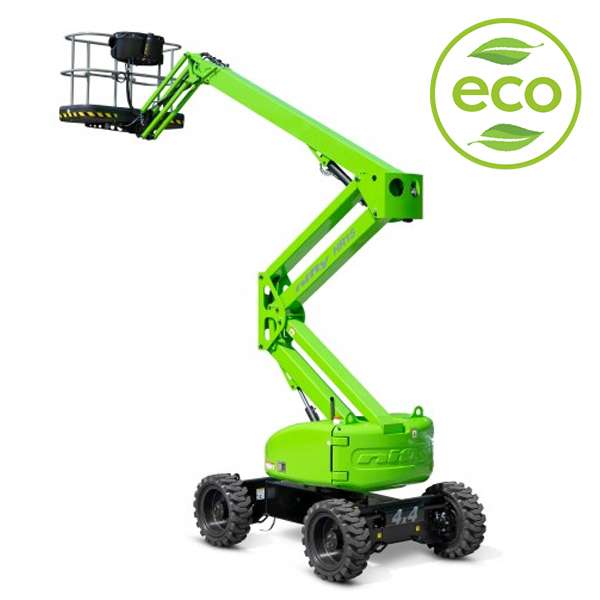 At Smiths Hire, we pride ourselves on providing our customers with a comprehensive national eco-friendly tool hire solution. So, whether it's powered access, plant machinery, site lighting, mobile welfare units or even site accommodation you require, we've got you covered!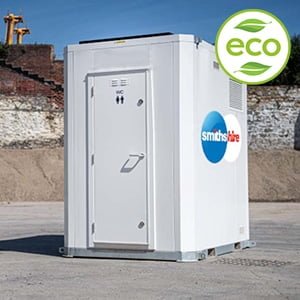 For over 50 years, we've been providing quality equipment and tool hire services to the DIY and trade sectors from our 16 tool hire depots across the North West and Yorkshire, including several major cities like Manchester, Liverpool and Leeds. If you're looking to switch to eco-friendly tools or machinery or if you'd like any help or advice about our other products, don't hesitate to call our team on 0333 323 2100. Every sustainable-minded decision you make helps to reduce your carbon footprint and create a greener future!