It can also help to prevent accidents – for example, by removing any damaged heavy branches that look like they soon won't be able to support their own weight.
To get the job done safely and efficiently, you need to be equipped with the right tools, and that's exactly where we can help here at Smiths Hire. We have over 50 years of experience in providing market-leading tool hire services, including chainsaw hire and similar heavy equipment.
Having the right equipment is just the first step, though. In-depth knowledge and keen judgement are just as important (if not more so) to getting the job done correctly. Ultimately, it doesn't matter how carefully or skillfully you're pruning back your plants – you're still probably going to end up damaging them if you're doing it at the wrong time of year.
Now, the really tricky thing is that different types of trees and plants require different forms of pruning at different times of the year, so there's rarely a single period when you can do them all at once. To make things easier for you, this week we've summed up what you need to know about pruning some of the most common types of UK garden staples!
Evergreen trees and shrubs
When to prune them: late Winter or early Spring
Predictably, evergreens are one of the most popular sights in British gardens, largely because their foliage lasts all year round – so they can always be relied on to provide some very welcome colour and texture to exteriors. (Especially valuable when the weather and temperatures are quite so changeable here in the UK!) They also tend to be quite attractive because they're low maintenance, so there's not a great deal of actual pruning required.
Generally, late Winter or early Spring is the best time to prune evergreens, as it means that any sections that need to be cut can then heal quickly, making room for the new buds to develop before the Summer. On the other hand, it's best to avoid doing it in the late Summer or Autumn, as it's too cold for them to regrow. This unbalances the 'root to shoot' ratio, and ultimately means they'll probably end up with Winter damage.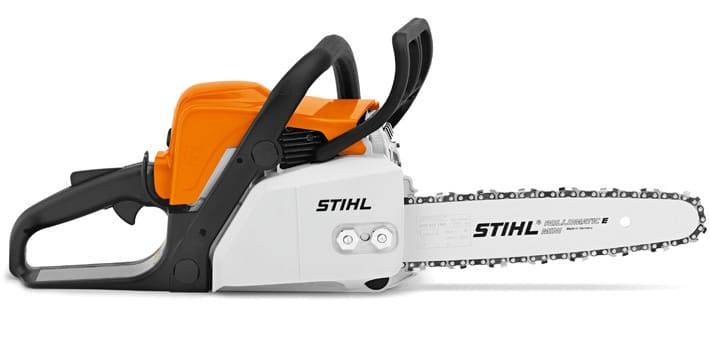 Bear in mind this only applies to general pruning though – if you see foliage that's dead, diseased or broken, make sure you deal with it promptly, whatever time of year it is. Small individual branches can be cut with standard pruning secateurs, but if it's putting up a bit of resistance or if it's a particularly heavy branch, you might want to resort to alternatives like chainsaw hire instead.
Deciduous shrubs
When to prune them: Spring or Winter
Another UK favourite, deciduous shrubs grow faster than evergreen trees and shrubs, and normally lose their leaves once a year. That means that like evergreens, they don't tend to require a huge amount of intensive maintenance – they just might need it a little more frequently.
Spring or Winter is often the best time to prune or renovate deciduous shrubs, but it depends on exactly when yours flower! In Winter, most shrubs send food reserves to their roots to survive the season, so don't forget that if you prune them in Summer, you'll be removing the food reserves in the green leaves, and that could potentially make them more vulnerable in the frostier months of the year.
Generally, if your deciduous plants flower between July and October, then it's best to prune them in Spring, and avoid pruning them in Summer.
On the other hand, if they flower from November to June and they're deciduous, you're safe to do it immediately after flowering. That prevents the strong and flowerless growth you might otherwise get from pruning these ones in Spring.

Secateurs, loppers and folding prune saws will usually be perfectly sufficient to help you get the job done. If your deciduous shrubs are a little on the large side, you might want to opt for more powerful tools like hedge trimmers.
Fruit trees
When to prune them: mid Winter and early Spring
Fruit trees are exceptionally popular in family gardens around the UK, and let's be honest, it's not difficult to see why! Not only does their blossom make them look beautiful in the Spring and Summer months, but they can even provide some fresh fruit for those relaxing Summer picnics.
They're nicely low maintenance too. The best time to prune your fruit trees is often between mid-Winter and early Spring, but it's worth noting that most fruit trees won't need pruning annually – it's largely down to your individual judgement. The most obvious time to do it is when you think yours might be overgrowing to the point it's starting to pose a physical hazard, especially if it's looming over occupied buildings, or walls or fences. On the other hand, you might choose to do yours when it's simply starting to look untidy.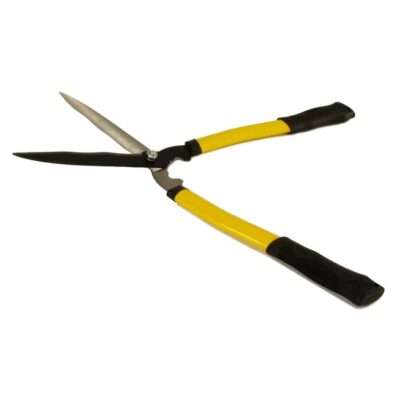 Pruning shears, loppers and small pruning saws will all probably be your best friends here. If you're giving your fruit trees the regular attention they require, you're probably not going to need to massively cut them back that often, but on those few occasions when you do, chainsaws will always be reliable fallbacks.
Flowering shrubs
When to prune them: late Winter and early Spring
Flowering shrubs are often colourful and vibrant, so it's easy to see why so many UK homeowners love them for adding a bit of much-needed colour into their gardens. If it's something you've ever considered for your own space, you'll know that there's no shortage of options to choose from too, as they come in a huge variety of shapes and sizes.
Now, it's true that they're a little more demanding than some of the other species we've mentioned above, as they can easily become a little overgrown, which can start to spoil the effect you've so carefully cultivated for your space. For that reason alone, it's worth checking back in on them regularly.
However, they're consistent in that almost all varieties of flowering shrubs require pruning just after they've flowered – that's normally in late Winter or early Spring. Just as with evergreens, it's normally a job that focuses on removing dead offshoots, making way for new buds to emerge.
Flowering shrubs tend to be significantly smaller and therefore easier to work with than some of the larger types of trees we've discussed above, so you'll probably find that smaller tools like secateurs and hand shears will be more than enough to help you get the job done. In many cases, using a chainsaw might well be overkill!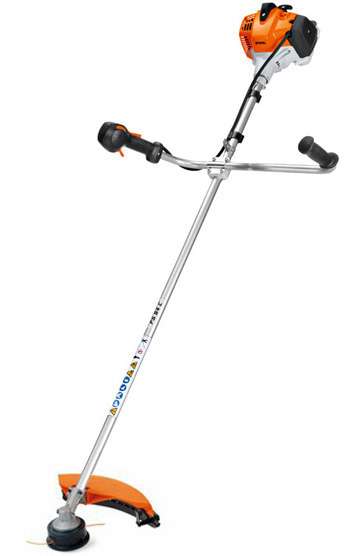 It's true that we're well into spring weather now, but if you're still on the lookout for some of the best ways to maintain your garden throughout the warmer seasons, it's always worth checking out our previous post on how to prepare your garden for Spring – which also details some useful pruning and trimming tips. There are also useful suggestions on some more of the best types of tools to use, such as brushcutters and strimmers, or wood chippers to dispose of unwanted timber.
If you're looking for equipment hire, we've got you covered. We operate from 16 tool hire depots across the North West, including several in major hubs like Manchester, Liverpool and Blackpool – so no matter where you're based, you can be sure we'll have a depot that's never too far away!
If you've got any further questions or you need a bit of expert advice, don't hesitate to get in touch with us – feel free to call us on 0333 323 2100, and we'll be happy to help however we can!