Your Hires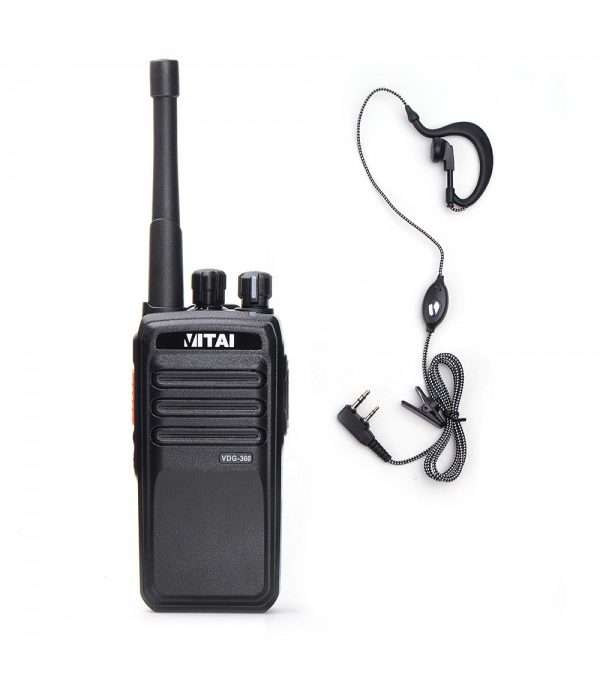 Two-Way Radio c/w Charger
Two-Way Radio c/w Charger Hire
The VDG-360 is the latest addition to the range of Vitai radios. It is their smallest digital radio, and offers excellent audio quality and range. It comes complete with a G shape earpiece/microphone. Durable and water-resistant with polycarbonate housing and aluminium die-cast chassis, the VDG-360 meets IP66 rating standard and is built to withstand extreme weather and environments.
Analogue + Digital Dual Modes Operation
The VDG-360 operates in both analogue and digital modes and can be used with existing analogue equipment. If you want to upgrade from analogue you don't have the budget to change all your radios at once, the VDG-360 will allow you to purchase new digital radios at your own pace.
Exceptional Audio Quality and Better Coverage
The VDG-360 offers excellent audio quality compared to analogue radios, better coverage and the ability to reduce unwanted background noise.
Excellent Battery Life Performance
The VDG-360 is designed to conserve battery power. Typical battery life is 40% longer than when used with analogue radios. Typical battery life of this battery is 22 hours plus off a single charge.
Intrinsically safe models also available on request.
*Minimum of one week hire
Discounted Web Rates:
Ex VAT & Delivery