Your Hires
Genie Super Hoist GH-5.6
Hire Information
In order for you to book this equipment for hire you must first specify the following information:
The date you wish to start hiring
The date you wish to finish hiring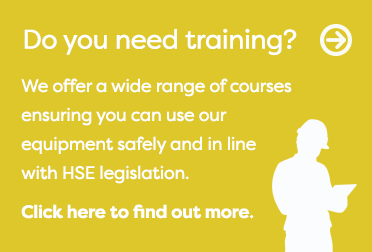 Genie Super Hoist GH-5.6 Hire
Lightweight, compact and portable, this telescopic pneumatic hoist allows an individual to lift heavy loads into place for installation. The hoist is powered by either CO2 or compressed air that provides approx. 80 to 90 lifts from a single tank of CO2. The 'one size fits all' bottle mounting bracket accepts any common CO2 bottle size. The hose stretches 4.87m (16ft) for added mobility and stores around brackets underneath the platform when not in use.
Product Features:
Portable telescoping pneumatic hoist
Ideal to lift, position, install air ducts, overhead sprinklers, plumbing, ceiling panels, etc
Uses CO2 or compressed air to lift loads
Hose stretched 4.87m for added mobility
Up and down functions activated from the patented pistol-grip control handle
Sets-up in seconds. No tools required
Fits in the boot of most cars
Click to view the product information for the Genie Super Hoist GH 5.6 model
Discounted Web Rates:
Ex VAT & Delivery
Additional Day rate
£34.20
Lifting Height

5.60m (18ft 4.5 inch)

Load Capacity

113kg / 250 lbs

Platform width x length

61cm x 48cm