Your Hires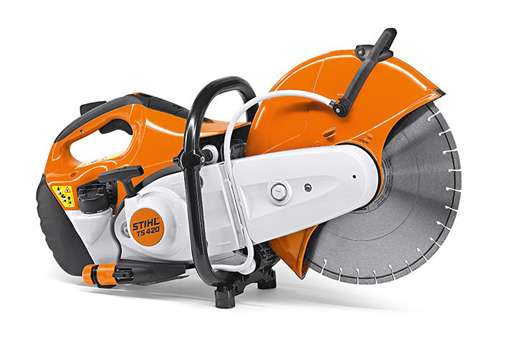 14″ (350mm) Petrol Masonry Saw – STIHL TS420
14″ (350mm) Petrol Masonry Saw – STIHL TS420
Select Options:
The STIHL TS420 Petrol Masonry Saw has built in performance and durability as standard. Ideal for cutting through stone, concrete, brickwork and masonry materials.
With extremely low vibration levels (3.9m/s²) means you can use the saw for longer and be still within hand and arm vibration guidelines.
It's fitted with a high performance engine with stratified charge system ensuring power is delivered consistently to the blade.
Its compact design and optimised balance for excellent cutting and guide characteristics make it a trade and DIY persons first choice for quickly cutting through stone or concrete.
The STIHL TS420 Petrol Masonry Saw can be hand held or used with the FW 20 cart and water dust suppression system.
Product Features:
2-stroke engine
To be used on stone, concrete, masonry materials, brickwork and even pavement kerbs.
Simply pull the cord and cut.
For use with 350mm cutting wheel.
Bayonet filler cap for tool free opening.
Fitted with a ElastoStart, primer pump and decompression valve.
With the added ability to attach a water source you will be able to reduce dust while cooling the blade, preventing over-wearing and overheating.
Click here to view product information sheet for the STIHL TS 420 model


Click to view the other products in our Grinding & Cutting range
Petrol supplied on a Sale or Return basis
Please note images are for illustration purposes. Actual product supplied may differ
Discounted Web Rates:
Ex VAT & Delivery
Fuel

Petrol (2-stroke engine)

Cutting Wheel Dia.

350mm / 14"

Power Output

3.2kW / 4.3bhp

Vibration Rating (left/right)

3.9ms2 / 3.9ms2