Your Hires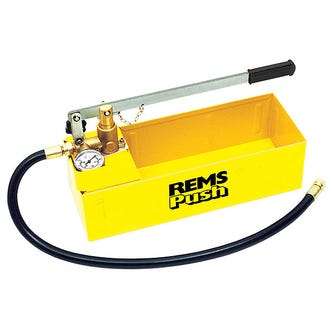 REMS Push Pressure Test Pump
Hire Information
In order for you to book this equipment for hire you must first specify the following information:
The date you wish to start hiring
The date you wish to finish hiring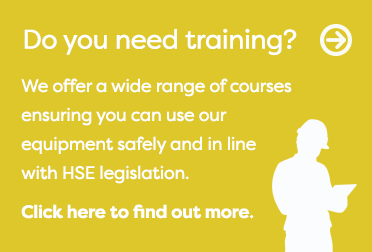 REMS Push Pressure Test Pump Hire
Pressure testing pump systems are ideal for plumbing, heating, compressed air, refrigeration systems, oil installations, sprinkler systems and other small bore pipe installations. These pumps test for leaks in installations which are required to be leak proof and will test systems up to 725 PSI.
Universal use
For plumbing, heating, solar system and sprinkler installations, for compressed air, steam and cooling systems, oil installations, for boiler and pressure vessel building.
Design
Robust, job-site proven metal design for tough use. REMS Push with corrosion-resistant, powder-coated 12 litre steel tank. Distortion resistant lever with ergonomic handle, doubles as carrying handle when locked. Wear resistant pressure piston in brass, Ø 30mm. High-pressure hose with ½"-connection. Fine scale pressure gauge (accessory), p ≤1.6 MPa/16 bar/232 psi, for reading a pressure change of 0.01 MPa/0.1 bar/1.45 psi for tightness testing according to DIN 1988, as accessory. Stainless steel tank REMS Push INOX with 12 litre stainless steel tank. For extremely long life.
Functioning
Pressure and tightness test with water or oil. Double valve system for reliable pressure built-up, with rust-proof steel balls. High pumping capacity with long stroke, fine pressure adjustment at short pushes. High pressure hose with fabric ply prevents measurement errors.
For more information click to view the product datasheet
Discounted Web Rates:
Ex VAT & Delivery