Your Hires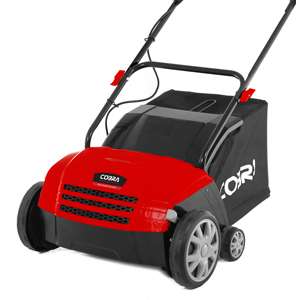 Lightweight Electric Lawn Scarifiers – 240V
Lightweight Electric Lawn Scarifiers – 240V
Select Options:
Our Electric Lawn Scarifiers are ideal for large lawned areas playing fields where there is a need to remove dead grass, weeds moss quickly efficiently.
Using a scarifier will promote healthy lawns without moss felting. It helps provide optimal oxygenation, passage of water nutritive elements to soil.
They also have an adjustable cutting height.
Product Features:
Main Use: Designed to remove weeds, moss other matter from small to medium lawns
Suitable For: Domestic Professional Gardeners / Groundsmen
Not Suitable For: Operating the product while people, especially children or pets are nearby
Top Tips: Always observe the safety sheet before use always wear ear protection safety glasses at all times while operating the product
Click here to view product information sheet for the Einhell GC-SA 1231/1 models
Click here to view product information sheet for the Cobra LRH SA32E models
Please note images are for illustration purposes. Actual product supplied may differ

Click here to view our range of Lawn Care Equipment for hire
Available in a Lightweight or Heavy Duty models
Discounted Web Rates:
Ex VAT & Delivery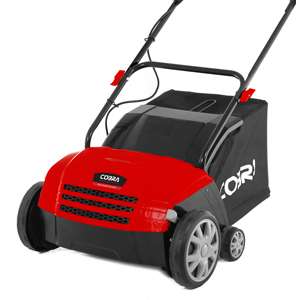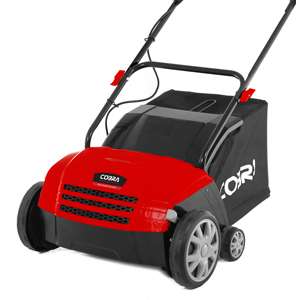 Specifications

May vary depending on model