Your Hires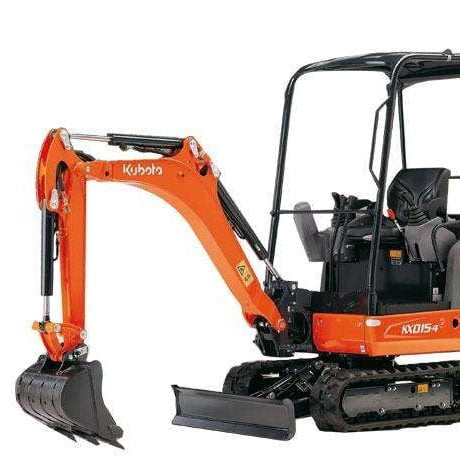 Kubota KX015-4 1.5t Mini Digger
Kubota KX015-4 1.5t Mini Digger
The Kubota KX015-4 Mini Digger raises the standard in the 1.5-2.0 tonne category with a powerful digging force and a wider working range that rivals higher end excavators. With enhanced accessibility to sites such as roadsides or residential areas, these versatile machines get the job done easier and efficiently, from large construction areas to small places.
Kubota KX015-4 Key Features:
Weight – 1420kg
Digging Depth – 2250mm
Width – 990mm
Power – 13(PS)
Can be supplied with hydraulic breaker/pecker if required
Fitted with quick hitch, buckets 12", 18", 24", 36″ & ditching.
For more information on this product visit the Kubota website
Name

1.5t Excavator / Mini Digger
Web Price:
Ex VAT & Delivery (if applicable)
Day hire rate
Was £297.00
£74.00
Additional Day rate
Was £N/A
£74.00
Weekend hire rate
Was £297.00
£110.00
Week hire rate
Was £495.00
£370.00
Kubota KX015-4 1.5t Mini Digger in action