Your Hires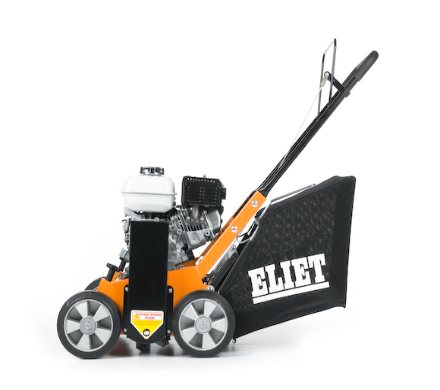 Heavy Duty Electric Lawn Scarifiers – 240V
Heavy Duty Electric Lawn Scarifiers – 240V
Select Options:
Our Heavy Duty Electric Lawn Scarifier by Eliet are ideal for large lawned areas playing fields where there is a need to remove dead grass, weeds moss quickly efficiently.
The Electric E401 Eco Liner is both environmentally friendly powerful. Ideal for medium-sized gardens.
Featuring Permanently Sharp BladesTM (min. 100hrs usage) so they never lose their gripping force. They may suffer some wear, but they will remain sharp throughout their life.
Using a Heavy Duty Electric Lawn Scarifier will promote healthy lawns without moss felting. It helps provide optimal oxygenation, passage of water nutritive elements to soil.
They also have an adjustable cutting height.
Product Features:
Main Use: Designed to remove weeds, moss other matter from small to medium lawns
Suitable For: Domestic Professional Gardeners / Groundsmen
Not Suitable For: Operating the product while people, especially children or pets are nearby
Top Tips: Always observe the safety sheet before use always wear ear protection safety glasses at all times while operating the product
Click to view the product datasheet for the Eliet E401 Eco Liner model
Please note images are for illustration purposes. Actual product supplied may differ

Click here to view our range of Lawn Care Equipment for hire
Available in a Lightweight or Heavy Duty models
Discounted Web Rates:
Ex VAT & Delivery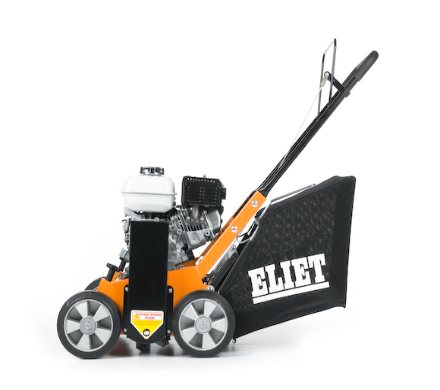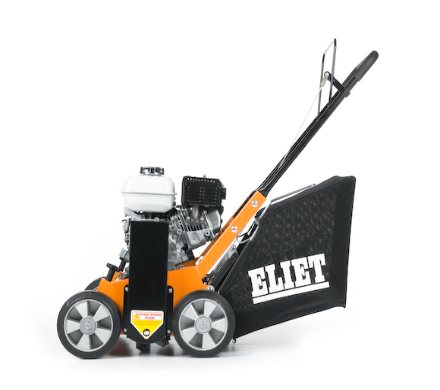 Fixed Blades (number / thickness)

14 / 3mm

Loose Blades (number / thickness)

26 / 2.5mm

Collecting Box Capacity

60L

Vibration Level (Handlebar)

4.2ms2

Depth Adjuster

Front: Continuously Rear: 2 position

Dimensions

960mm (L) x 550mm (W) x 940mm (H)