Your Hires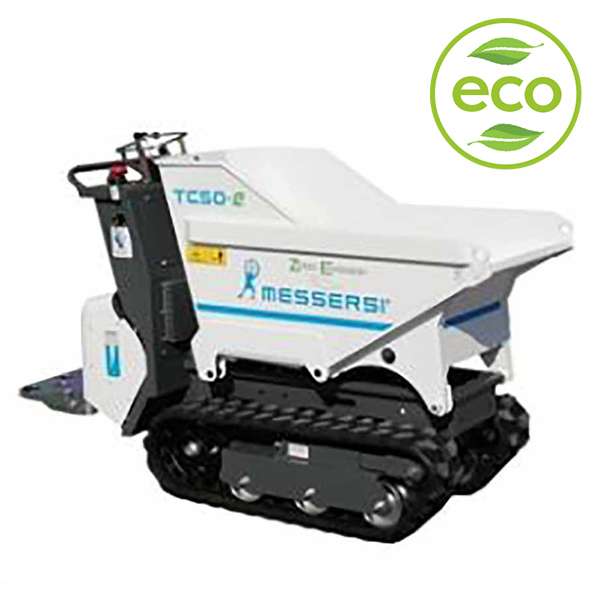 Electric Tracked Dumper
Hire Information
In order for you to book this equipment for hire you must first specify the following information:
The date you wish to start hiring
The date you wish to finish hiring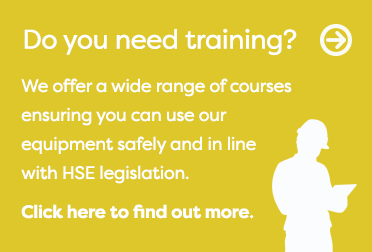 Electric Tracked Dumper Hire
The fully Electric Tracked Dumper / Skip Loader – Messersi TC50e; is a zero emissions battery tracked dumper with a 500kg capacity. The 48v lithium LifeP04 battery pack drives a hybrid transmission with 3 gear pump hydraulic system. Its standard features include engine cover, footplate and hour meter with an optional loading shovel attachment. Skip heaped loading capacity of 0.3 cubic metres.
Product Features:
500kg capacity
48v Lithium LifeP04 battery pack
Standard skip
Hybrid transmission
660mm wide
Click here to view the product information for the Messersi TC50e Electric Tracked Dumper 
DISCOUNTED WEB RATES
FROM £POA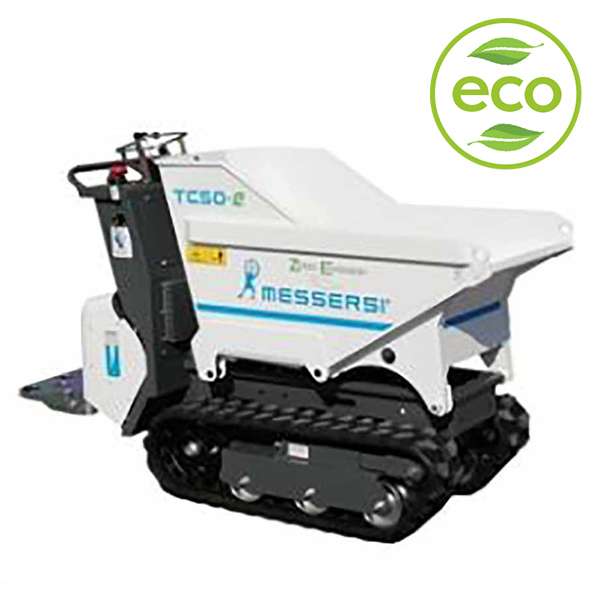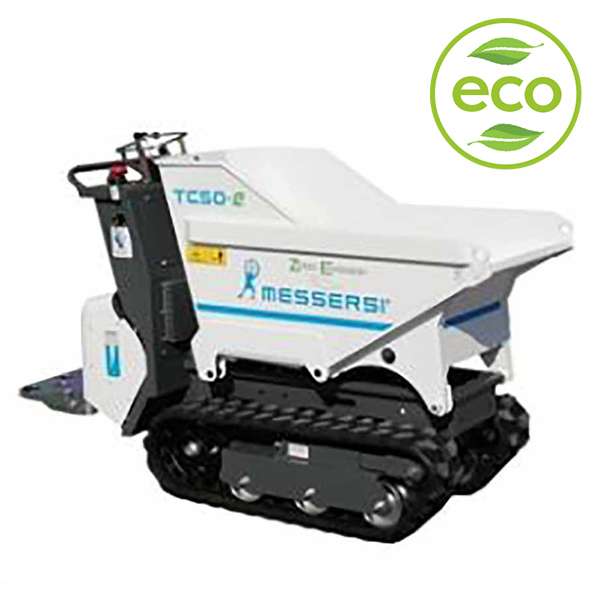 Motor type

1 electric motor

Battery capacity

144Ah / 48V

Max. gradient capability full loaded

30%

Skip capacity heaped / struck

0.304m3 / 0.265m3

Average battery life (charge-discharge cycles)

2000

Minimum autonomy fully loaded continuous travel

2.5 hours

Recharging tiome with STD charger

8/10 hours