Your Hires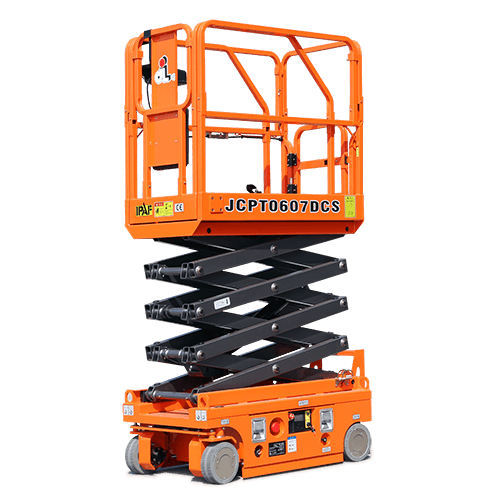 Dingli JCPT0607DCS Electric Scissor Lift (WH 5.9m) for Hire
Hire Information
In order for you to book this equipment for hire you must first specify the following information:
The date you wish to start hiring
The date you wish to finish hiring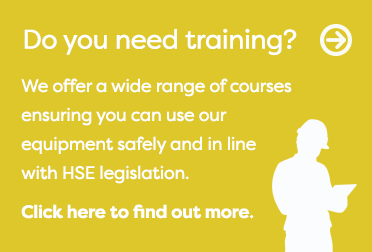 Dingli JCPT0607DCS Electric Scissor Lift (WH 5.9m) for Hire
The Dingli 5.9m electric scissor lift for hire is one of our newest additions to the fleet. This impressive machine is the smallest scissor lift we have available for rental, however it is still just as reliable as the bigger machines in the range. Why not hire our 5.9m electric scissor lift if you have a job that doesn't require much height? The Dingli electric scissor lift for hire offers you the convenience and sturdy support that you need whilst benefiting from its compact size. Boasting the latest technology such as automatic pothole protection and intelligent controls, you'll be able to efficiently complete any job. Our scissor lifts for rental also boast an extended platform, making it ideal for a range of building, decorating and maintenance projects.
Product Features:
Folded Handrails: Convenient on storage, transportation and traction into standard door and elevator.
Extended Platform: Improve enormously on the working space you have available.
Turning Radius: Improve the drive performance on narrow space.
Automatic Pothole Protection: Improve enormously on trafficability and traction safety on elevated position.
Intelligent Control on ECU: Integration with leveling sensor, button switch, key.
Click here to see more information
For more information about our electric scissor lifts for hire and rental, contact us today on 0333 323 2080.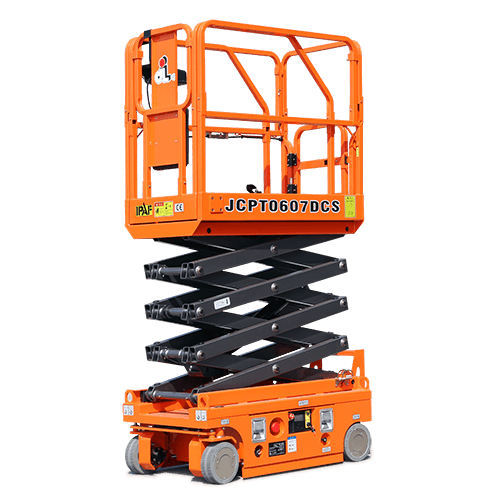 Platform Floor Height

3.60m

Platform Size (L x W)

1.29m x 0.70m

Platform Extension Size

0.60m
Web Price:
Ex VAT & Delivery (if applicable)
Day hire rate
Was £200.00
£72.00
Additional Day rate
Was £N/A
£N/A
Weekend hire rate
Was £250.00
£90.00
Week hire rate
Was £250.00
£90.00
Dingli JCPT0607DCS Electric Scissor Lift (WH 5.9m) for Hire in action