Your Hires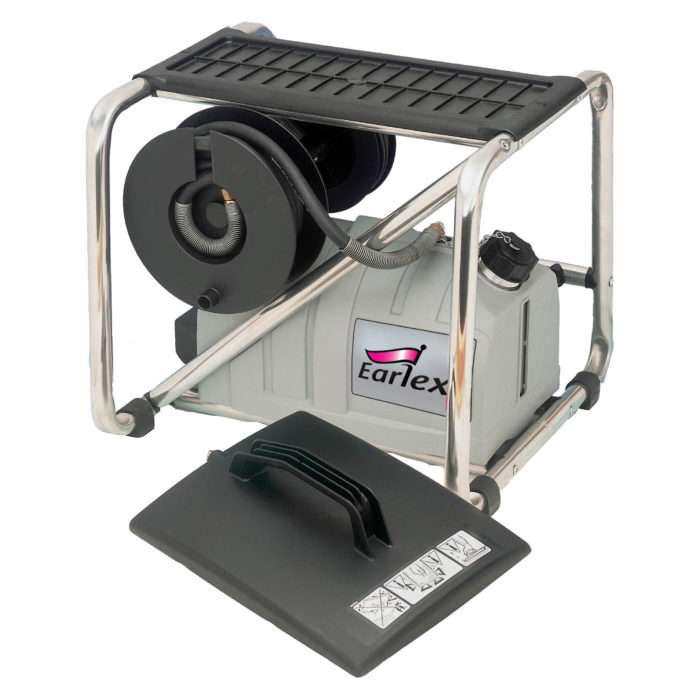 Electric Wallpaper Stripper
Hire Information
In order for you to book this equipment for hire you must first specify the following information:
The date you wish to start hiring
The date you wish to finish hiring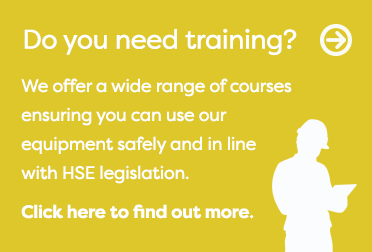 Electric Wallpaper Stripper Hire
An electric wallpaper stripper (110V / 240V) is the fastest and easiest ways to remove all types of wall coverings and Artex.
These simple to use tools comes with a larger tank and as it only uses water to strip away wallpaper, it is environmentally friendly to use. It also has a cool-to-touch hose, over pressure safety valve, anti-discharge valve and an anti-suck back valve designed for your safety.
Some of the electric wallpaper strippers are supplied with both a large and small steam plate to enable wallpaper to be stripped from difficult areas to access.
To set up the wallpaper stripper simply fill the system with water from the tap. Once the heating element has warmed to the point of steaming it can be applied to the wall. The steam is super-hot and penetrates through the wallpaper to the old adhesive underneath moistening it enough to loosen the paper from the wall. Remove the wallpaper and if needed use a scrapper or stripping knife to lift it off the wall. Pull away the wallpaper and clear the wallpaper as you go as there will be a sticky residue on the wallpaper surface. Once all the wallpaper is stripped from the wall you are ready to apply you chosen decorative finish.
Product  Features:
Makes light work of big wallpaper stripping jobs.
large and small steam plate for difficult area to access.
Designed with a range of safety features.
Durable and tough to last.
Only uses water so friendly to the environment.
Discounted Web Rates:
Ex VAT & Delivery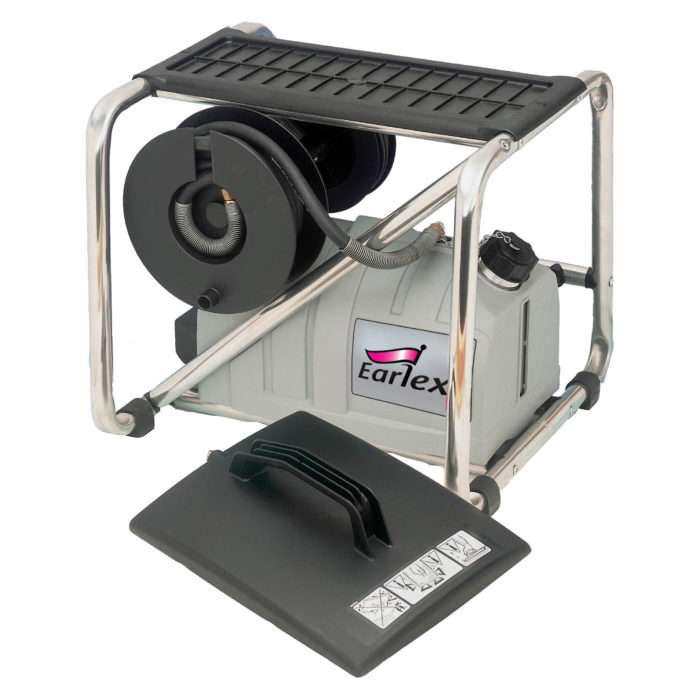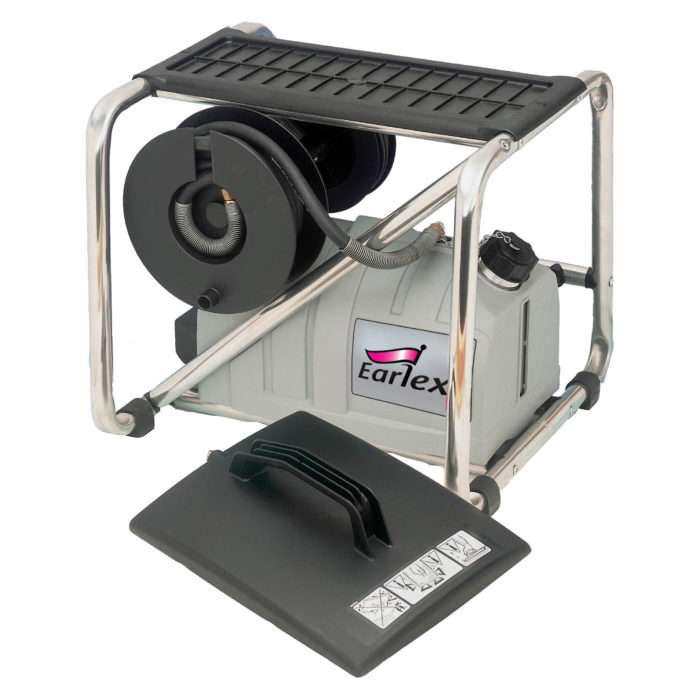 Pad Size

230mm x 554mm x 382mm

Power

2.75kW(230V), 1.76kW(110V)