We're now well into the winter here in the UK, so it's likely that you'll be investing in various pieces of equipment to help you keep your outdoor jobs on track. Items like portable heaters and dehumidifiers are vital during the winter months, and we can provide you with both of those items here at Smiths Hire.
If you're looking for some more extensive information on what our portable heater hire service can offer you, feel free to check out our blog on why on-site heating is vital. For now though, we'll be looking at the most efficient ways you can utilise a dehumidifier on your building site. With that in mind, let's get into the benefits of dehumidifiers, and the most efficient ways you can implement them as part of your building site layout.
What is a dehumidifier
Generally speaking, dehumidifiers are used as a way of drying out any excess moisture in the air. By doing this you ensure that your materials remain dry and unaffected by excess moisture. This can be particularly useful during the winter months when the moisture content in the air is noticeably higher. So, dehumidifiers are an undeniable necessity for building sites throughout the winter.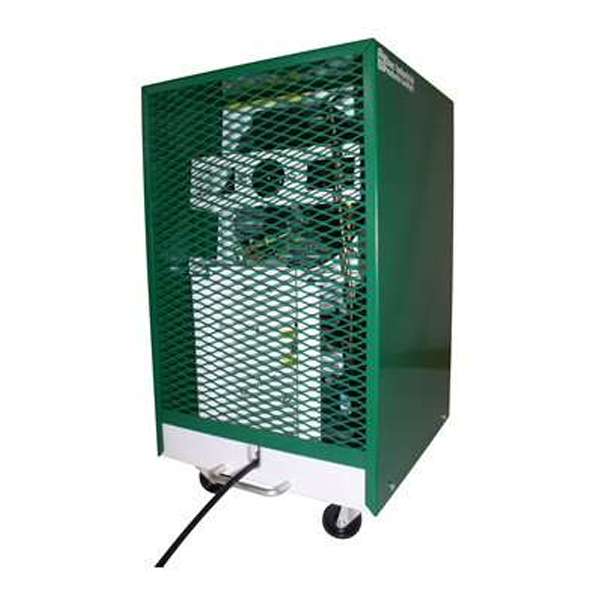 Why use a dehumidifier?
Historically speaking, the construction of buildings would normally take roughly 6-9 months (depending on the size of the building of course). However, with recent advancements in technology, building work is constantly evolving and becoming more efficient, so projects tend to be finished in much quicker timeframes. Previously, building materials would dry out naturally, but nowadays, given the speed of the turnaround for a lot of building projects, materials might not get the opportunity to dry properly in time. As a good rule of thumb, it's a good idea to determine how much water to remove and the amount of time you have to do it.
Admittedly, this can be quite a tricky task. The specialists within your staff will be able to take an estimate of the water levels within your building materials, however these results can vary massively from building to building. Given the variety of materials used in different construction projects, it's not really prudent for us to give you a general rule to stick to when estimating, so it's best to consult your materials specialist!
The most effective ways to use a dehumidifier
In order to get the most out of your dehumidifier, you'll need to let it run continuously while construction takes place. If you do this, you gradually lower the humidity within the immediate area, which allows the moisture that's built up within your materials to evaporate into the air. If you're not pressed for time, then we'd say that the optimum temperature for dehumidification is 20°C. If you need to add heat to the area, then make sure to do so with care, as forcing the drying process can increase the risk of surface drying, which means that the deep, penetrating material might not be affected. Surface drying can also cause cracks to appear on the surfaces of walls, ceilings and floors. What's more, your project needs to be well sealed when nobody is around, ensuring that it's well protected from rain and snow, as these can seriously affect the drying process.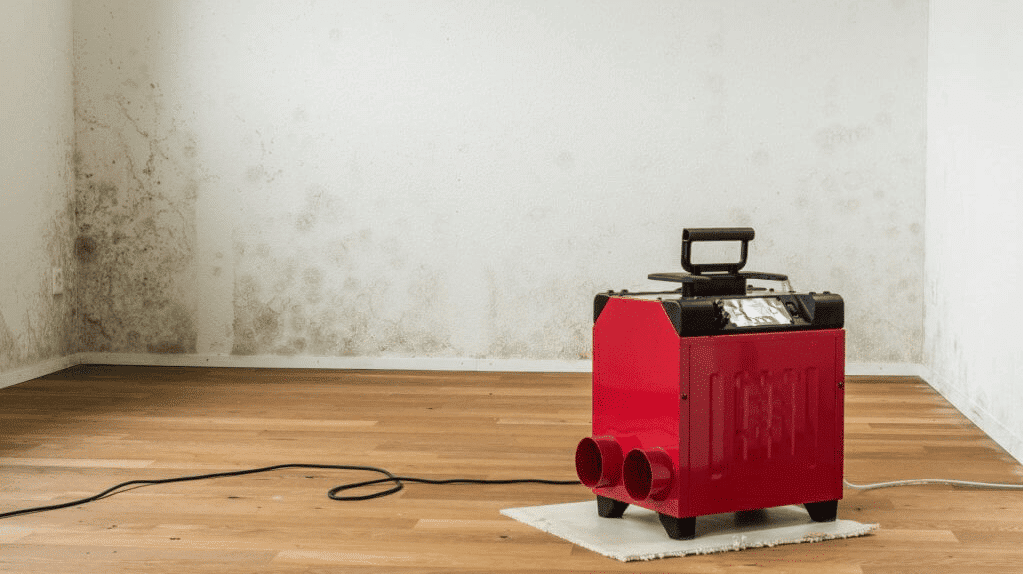 And if you need some dehumidifiers for your upcoming building jobs, then you're in exactly the right place. We've been providing quality equipment and tool hire services to the DIY and trade sectors for more than 50 years here at Smiths Hire, operating from 16 tool hire depots across the North West & Yorkshire, including several in major hubs like Manchester, Liverpool and Leeds. If you have any questions regarding any of our products and services, then feel free to give our team a call on 0333 323 2100 or email salesoffice@smithshire.com.