For over 50 years here at Smiths Hire, we've been providing our customers with reliable tool hire and powered access equipment hire services. However, did you know that we can also supply you with a vast range of decorating equipment as well?
As well as our top class equipment, we've got a wealth of expertise to go along with it. So, if you're looking to give your home a fresh new look, one of the most effective ways to do so is by stripping and re-painting your walls. Not only does this help to remove any damage or imperfections, but it also allows you to choose a new colour or finish for your walls that can completely transform the mood of your space. Now, if you've never done it before, don't worry – here's our step-by-step guide.
What you'll need:
You'll need to gather up a few materials to get you started:
Sandpaper
Cleaning solution
Primer
Paint
Paint roller
Paintbrushes
Painter's tape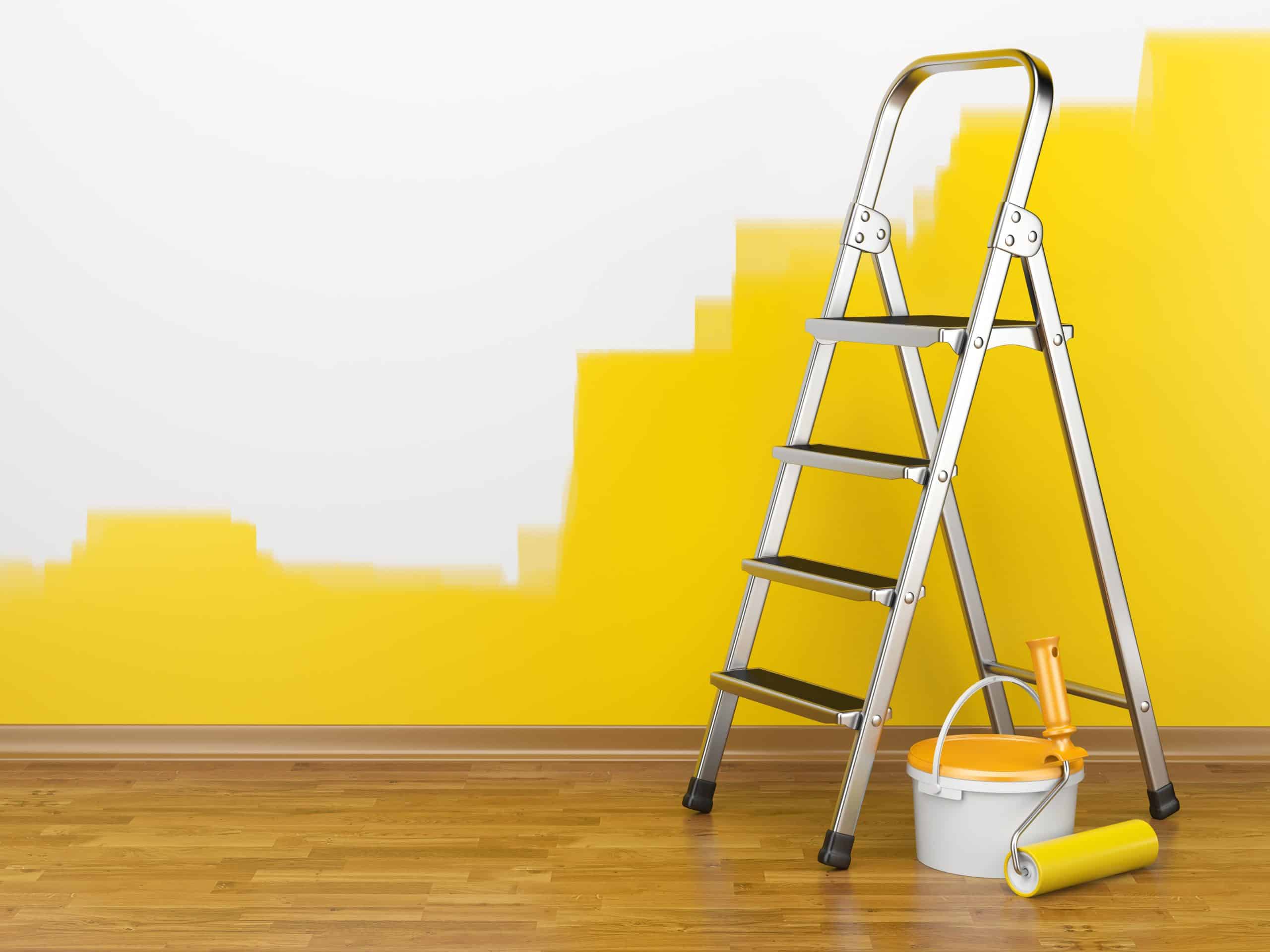 How to strip the wall
Clear the room – the first step in any painting project is to clear the room of any furniture or other items that might get in the way. If you can't move everything out, move it to the centre of the room and cover it with a tarp or plastic sheeting. What's more, it's definitely worth using painter's tape to tape any floor covering to the skirting board of your wall, as this can help to stop any drips from leaking down onto your floor.
Prepare the walls – before you start stripping the paint, it's vital to prepare the walls beforehand. Use painter's tape to protect any areas you don't want to strip or paint, such as baseboards, windows, and door frames. Next, use sandpaper to rough up the surface of the wall. This will help the paint stripper adhere better.
Apply the paint stripper – apply the paint stripper to the wall, and follow the manufacturer's instructions. Most paint strippers require you to leave them on for a set amount of time before you can start scraping the paint off.
Scrape off the old paint – once the paint stripper has done its job, use a paint scraper to remove the old paint. Be careful not to damage the wall or any underlying layers of paint. You may need to use sandpaper or a wire brush to remove any remaining paint.
If you don't want to go through the hassle of manually stripping the wall though, you could always use our electric wallpaper stripper to help you! It's the fastest and easiest way to remove all types of wall coverings.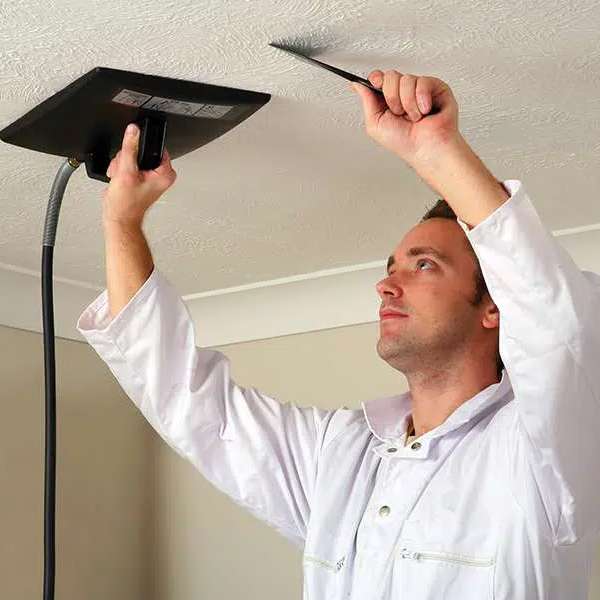 How to paint the wall
Clean the wall – after you've stripped the paint, it's important to clean the wall thoroughly. Use a cleaning solution to remove any residue from the paint stripper, and let the wall dry completely before moving on to the next step.
Apply the primer – before you can start painting, you need to apply a primer to the wall. This helps the paint adhere better and provides a smoother surface for the final coat of paint. Apply the primer according to the manufacturer's instructions, using a paint roller or brush.
Paint the wall – finally, it's time to paint the wall. Choose a paint that suits your style and the room's overall design. Apply the paint in thin, even coats, using a paint roller for larger areas and a paintbrush for corners and edges. Allow each coat to dry completely before applying the next.
Stripping and re-painting your walls can be a time-consuming process, but it's well worth the effort. With a little bit of patience and the right tools and materials, you can transform any room in your home. So, put on some music, roll up your sleeves, and get to work!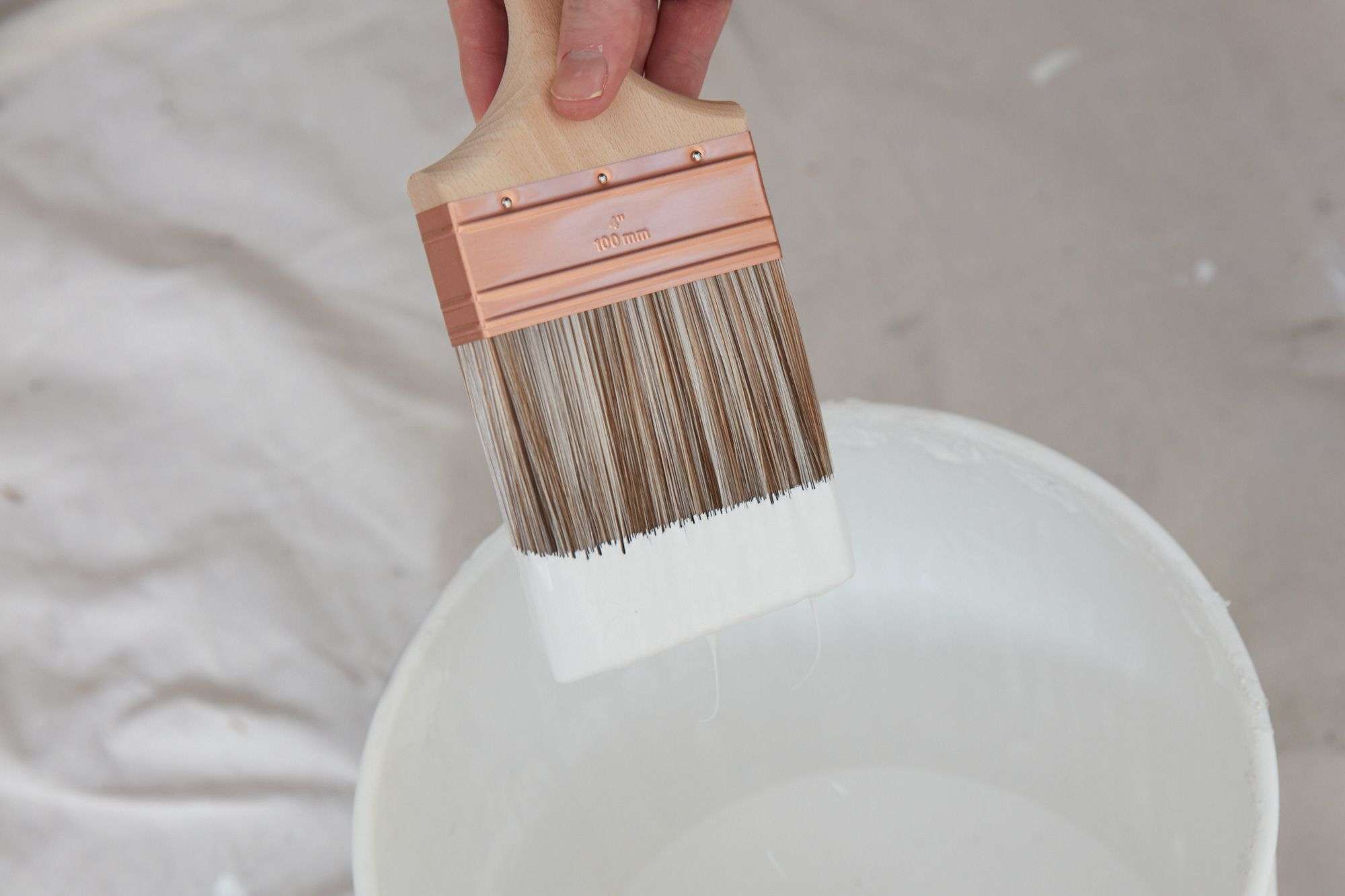 If you ever need of any equipment to help you tackle these projects, we're here to help at Smiths Hire. We've been providing quality equipment and tool hire services to the DIY and trade sectors for more than half a century, operating from 16 tool hire depots across the North West and Yorkshire, including several in major hubs like Manchester, Liverpool and Leeds. Plus, we also have our National Hire Centre based at our Head Office in Blackpool, who are supplying our customers with powered access and larger plant hire all across the UK.
If you have any questions regarding any of our products and services, then feel free to give our team a call on 0333 323 2100.