Earlier this month we announced that Smiths Hire were nominated for the Plant, Tool & Equipment Hire Company for 2019, we were extremely proud, especially since we were winners for the same award last year.
We are elated to announce that we won the HAE 'Plant, Tool and Equipment Hire Company of the Year Award for 2019' for the second year. Given the quality of the other National companies in this over £10m turnover category it was really something to have been shortlisted, but to win is something very special and reflects all the hard work our team has put in over the last few years and continues to do as we strive to be the very best Plant, Tool & Equipment company!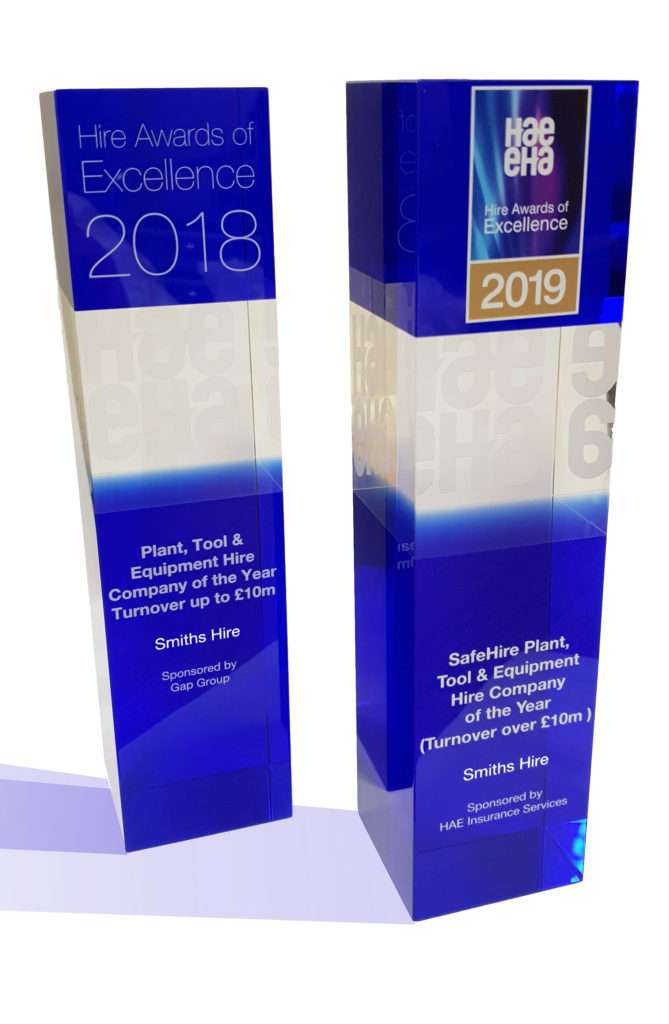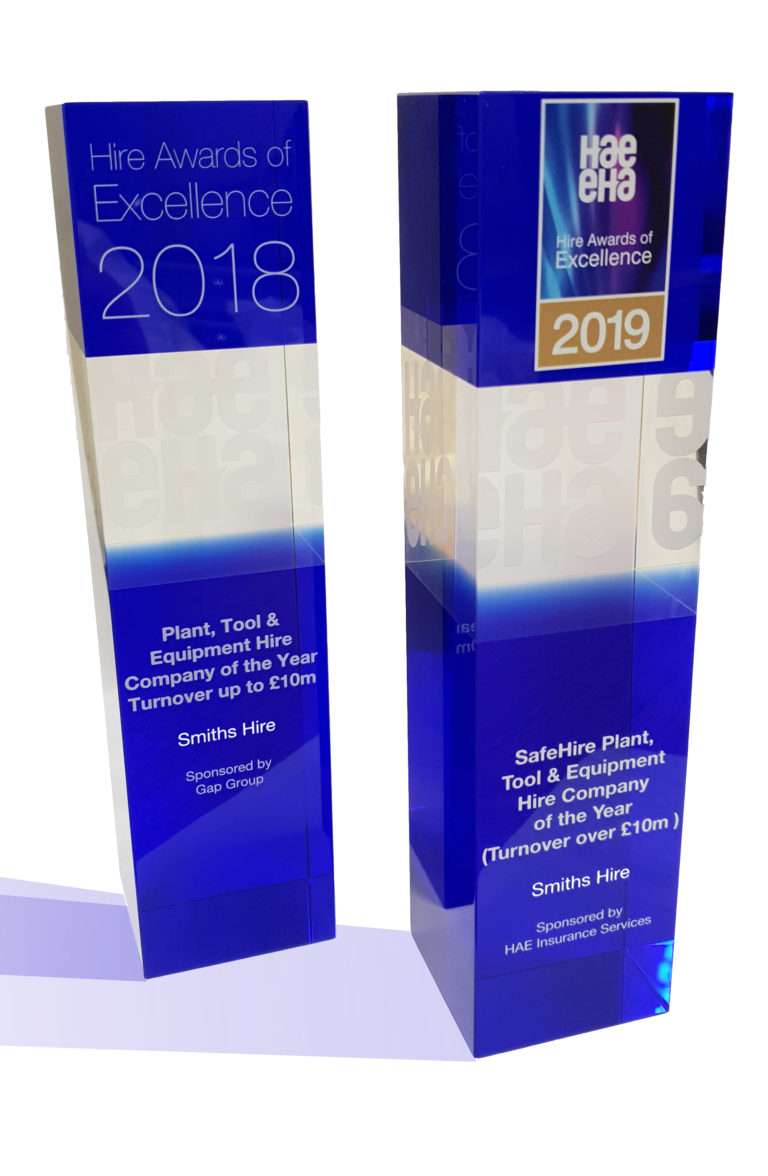 The Plant, Tool & Equipment Hire Company of the Year is for companies who are SafeHire certified which means Smiths Hire prove competency in safety, health the environment & quality, this also applies to the training we give to our Staff, they are trained to meet our customers demands and understand the Health & Safety requirements behind our products.
What a fabulous evening of entertainment, fine dining, awards, and meeting up with old friends, a big thank you to the Hire Association Europe (HAE) and Event Hire Association (EHA), and Anton du Beke who made it go with a swing.
Congratulations to all the other winners on the night, what a truly great industry to be a part of, and a massive thank you to all of our customers.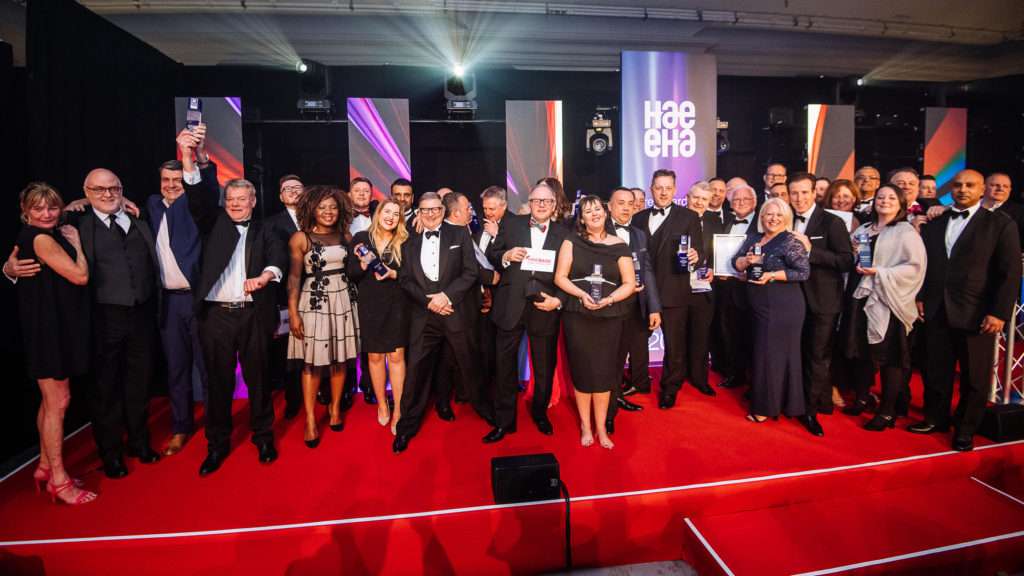 Other categories were Catalogue of the Year, Website of the Year, Hire Industry Product of the Year. As well as some more personal awards the recognise the achievements and success of individuals within the industry, such as Apprentice of the Year, Hire Manage of the Year, and Workshop Manager of the Year.
The HAE (Hire Association Europe) was formed in 1974, based in Birmingham and is an industry leading trade body representing the Plant, Tool & Equipment with over 900 members across the world. HAE helps businesses within the industry with a whole range of business aspects including their Health & Safety documentation which helps the industry maintain it's best practices.


Here at Smiths Hire we believe in being Reliable & Passionate about everything we do, from sourcing new high quality products to helping customers find the tools for the job. Our Experience within the industry underpins all of that in helping us do the best for our customers. Our commitment to these are backed up by our numerous awards.