All of our generators are great for use both outdoors and indoors, and they can be hired to supplement a range of items available through our tool hire service. And if you've got any questions regarding our generators here at Smiths Hire, you're in exactly the right place. Here, we've collected answers to a few of the most common questions we get about our power generators, so you can make a more informed decision as to the kind of generator you should rent to best suit your requirements.
What would I use a power generator for?
Any construction activity needs power. The wide range of machinery and equipment that gets used on a construction site all requires powering, and often your staff may find it difficult or even impossible to tap into the local electricity supply, especially if you're working in a remote location where the grid supply isn't available. Our generators provide you with a reliable, portable power supply to keep your equipment fully operational for the entirety of the job, regardless of location.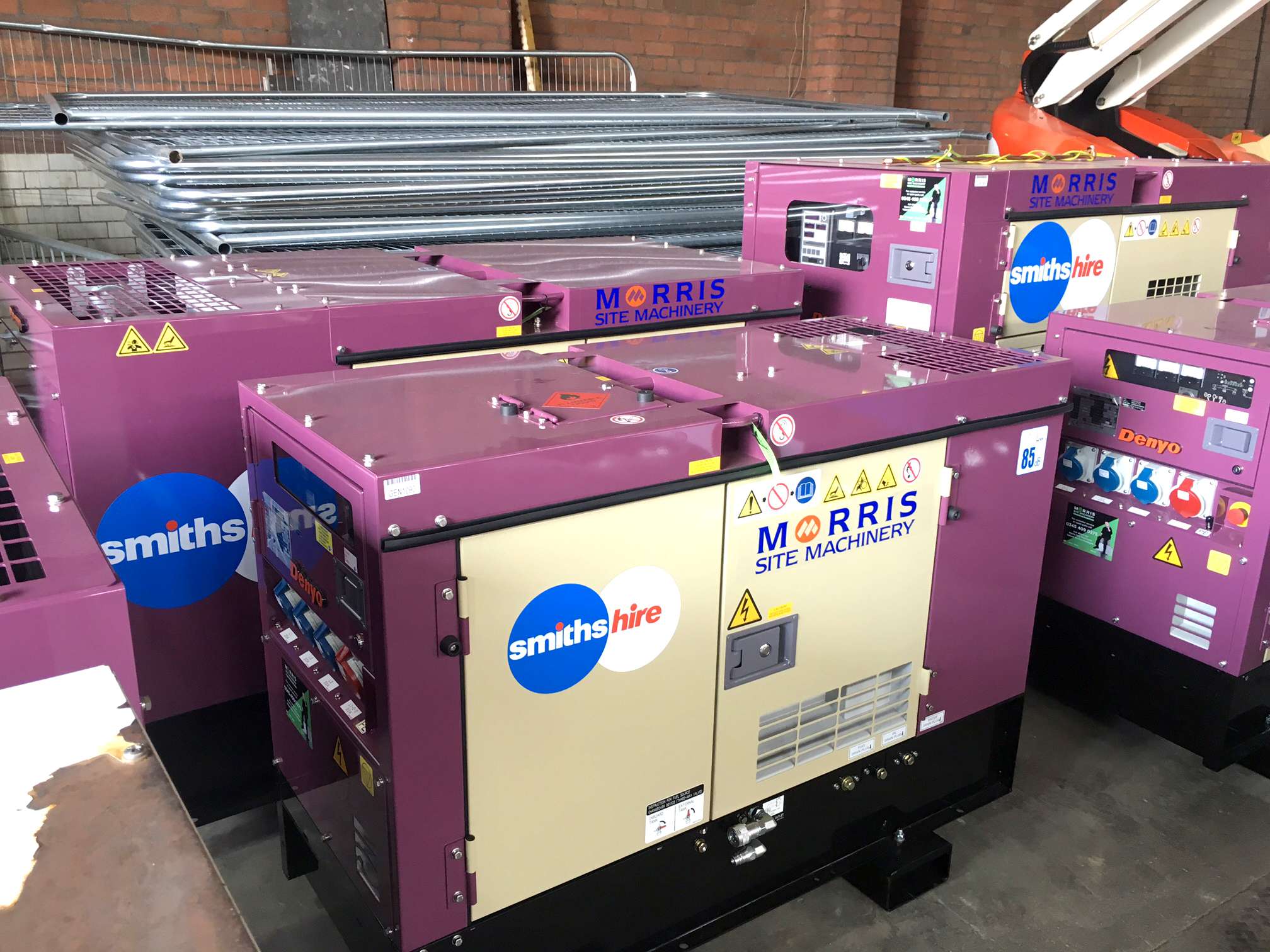 Plus, when you're working remote locations, you may need to provide temporary accommodation to working staff, and  these will require electric energy to power various pieces of equipment like refrigerators, air conditioners, fans and kitchen appliances.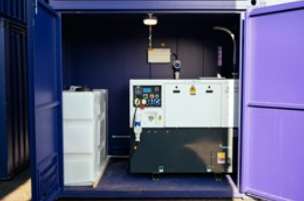 What size generator do I need?
The vast majority of electrical products have a data plate that informs you of their power usage. Power tools for example usually have a listed wattage, and this is all the power that's required to run it. The same applies to commonly used items found on a work site like central heating, pumps, lights and so on. If you're unsure as to the amount of power your device/equipment needs, it's probably best to contact the manufacturer directly, and request the START UP wattage, and RUNNING wattage of the item. Of course, if you're using tools which you've hired from us, feel free to get in touch and we'll provide you with any information you need!
What's the difference between a petrol and battery powered generator?
Our petrol generators provide electricity by running a petrol-powered engine that turns an on-board alternator to generate electrical power. Our Petrol Generators are available in a range of wattage variants from 1kVa to 5kVa. Petrol generators are the standard choice for most construction workers, however If you're looking to reduce your impact on the environment, you could always opt for a battery generator. Our battery powered generators are part of our ECO range, and they are the ideal choice if you need power but you also want to cut down your emissions and carbon footprint. We supply all of our generators with Lithium-ion batteries, as well as hybrid options for flexibility. If you're looking for a recommendation – our PowerCube 120, can significantly reduce the amount of fuel you use on site, and the amount of emissions you produce throughout the job, such as; CO2, NOx, SO2 & PM.
Our power generators are the perfect solution if you're looking for a reliable, portable power source to keep your equipment fully charged in even the most remote locations. We've been providing quality equipment and tool hire services to the DIY and trade sectors for more than 50 years here at Smiths Hire, operating from 16 tool hire depots across the North West & Yorkshire, including several in major hubs like Manchester, Liverpool and Leeds.
If you have any questions regarding any of our products and services, then feel free to give our team a call on 0333 323 2100 or email salesoffice@smithshire.com.