Whether you require a bespoke configuration for a home project or you need high-powered fixtures within a construction site, and of course the correct type of power to go with it, we are here to help. Let's take a look at why clients choose us for their demanding needs.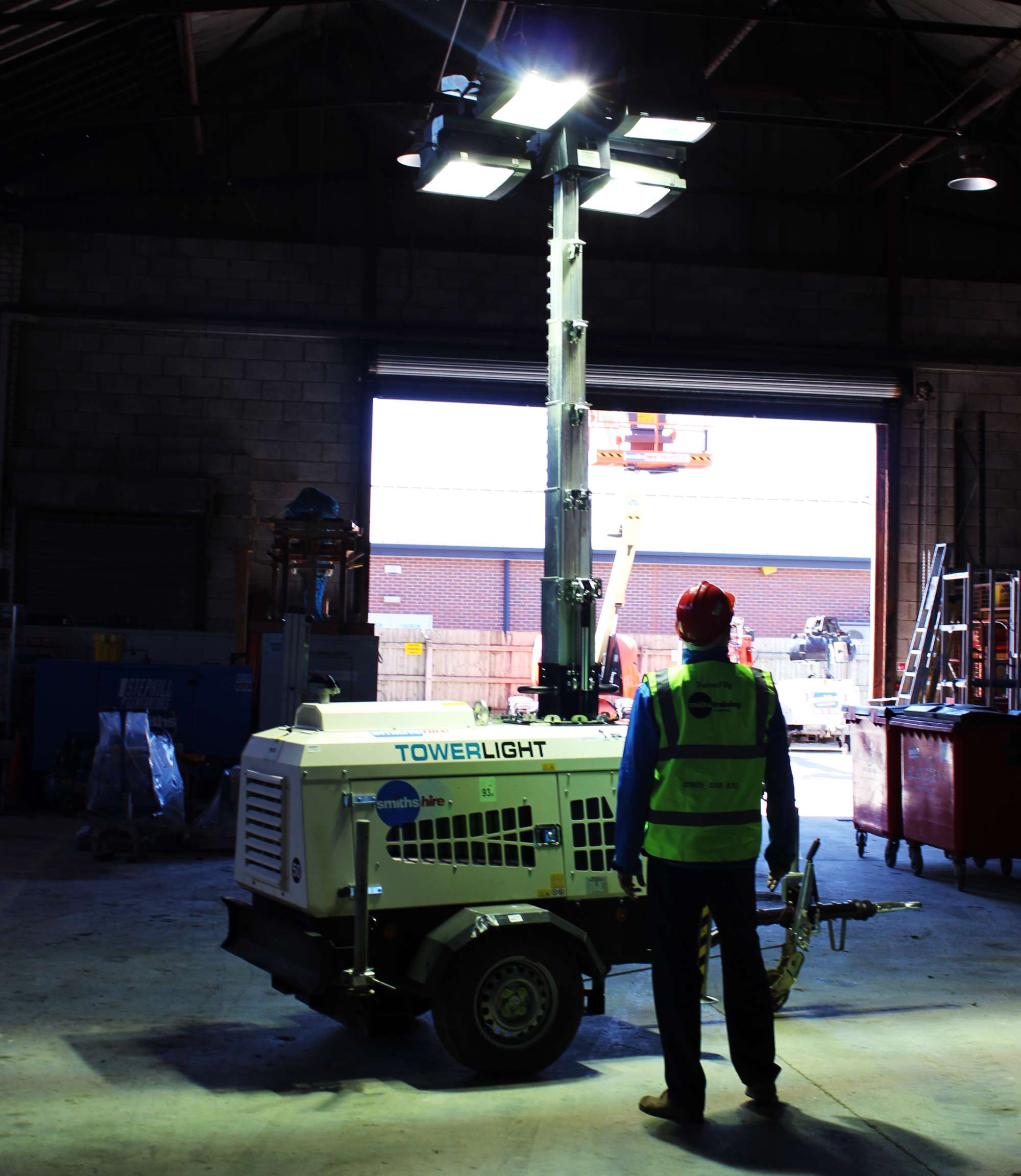 In terms of versatile lighting hire, this portable tower is an ideal solution. It can be extended up to nine metres, so superior illumination is always a reality. Some other benefits of this lighting tower include:
The ability to provide up to 96 hours of power.
An extremely versatile unit.
Energy-saving features such as a darkness sensor and fuel-saving automatic start/stop functions.
Please contact Smiths Hire to learn more about this lighting tower hire option.

Festoon lights are extremely versatile and they represent an ideal solution within countless work environments. They can be easily mounted and strung up wherever necessary. Please note that festoon lights are also great for illuminating events such as garden parties. Some other advantages include:
Small and easy to store.
Suitable for indoor and outdoor uses.
Excellent when tackling do-it-yourself projects.
Please note that these lights can be combined with other services such as generator hire if you need a completely portable source of power.
Whether referring to a hand-held inspection lamp, battery-powered torches, or a standalone globe lighting system, the fact of the matter is that Smiths Hire delivers. These units are built to last and they can stand up to the toughest conditions. Some uses include evaluating machinery, providing illumination for fellow workers, or tackling projects once the sun goes down. A handful of prominent features include:
Portable and easy to store.
All lights are fully rechargeable.
Designed to suit a wide array of requirements.
Please do not hesitate to examine these and other lighting solutions in greater detail.
There can be times when maintenance lighting solutions require a greater degree of flexibility. In such cases, our LED lighting units are excellent options. Equipped with powerful LED bulbs to suit challenging needs, these units are durable and suited for nearly any environment. Not only does Smiths Hire provide free-standing units, but customers can also choose hand-held lights when portability is required. Some additional qualities associated with our LED lighting hire can be seen below:
Sturdy tripod bases.
Smaller units for easy carrying.
Single, double and even quadruple lighting configurations.
It should also be mentioned that the addition of other elements such as steel lens covers and non-slip grips have been incorporated specifically for heavy-duty tasks.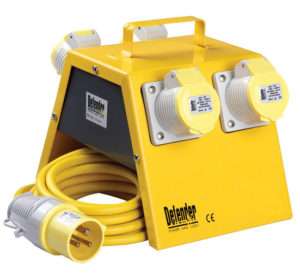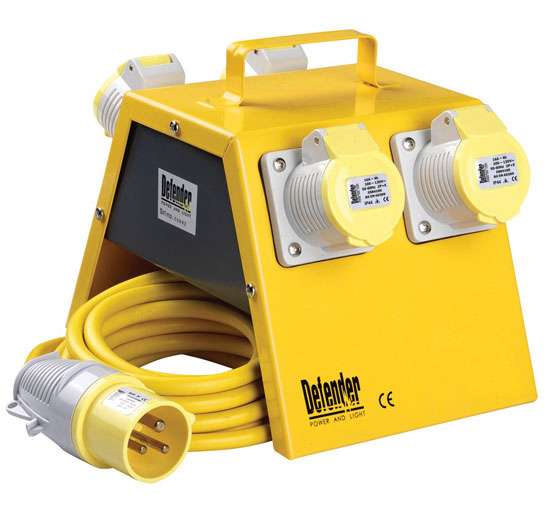 Our professional power hire service can address any project or DIY task. Distribution boxes, transformers, cables, RCD safety controls, and battery charging banks are only a handful of options. Some notable features associated with this category include:
Two- or four-socket configurations.
A range between 110 to 415 volts.
The ability to handle loads varying between 3 kVa and 10 kVa.
6 or 10 twin banks rated at 240 volts.
Of course, this selection of power equipment can be used in conjunction with our lower tower hire services and the other categories mentioned above. Please contact us online or call Central Hires on 0333 323 2100 to learn more or make your hire request today.