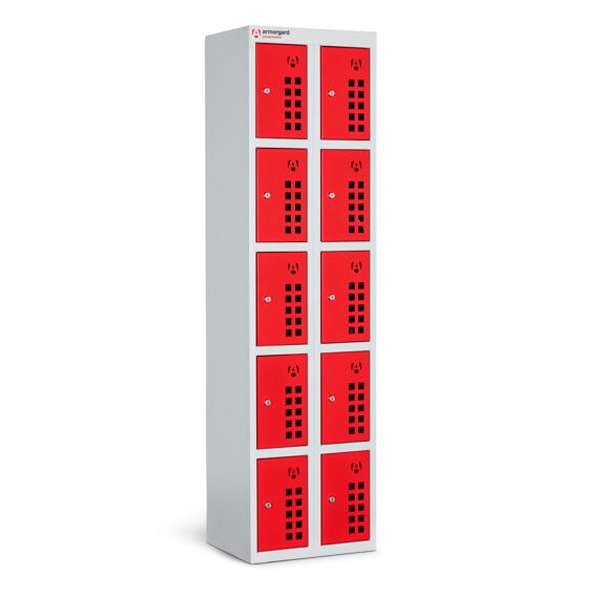 Specially designed for charging power tools, mobile phones and devices and other electrical devices; the Powerstation™ is ideal for use in the site office. Each locker features 10 separate Powerstation™ compartments, each containing a double socket.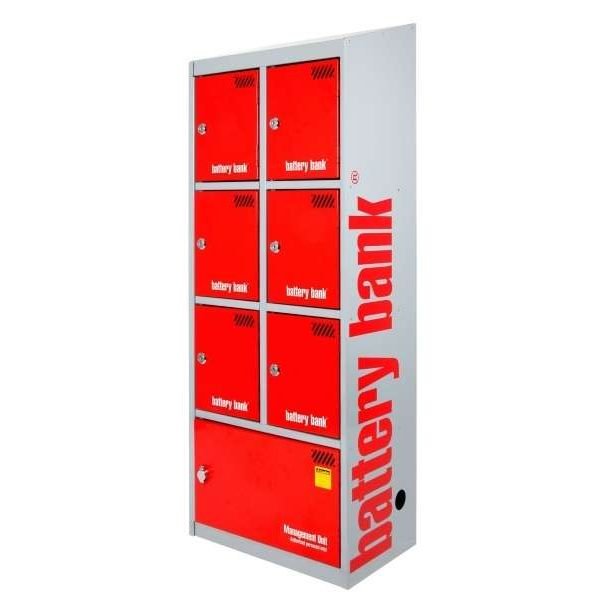 Charge multiple batteries safely and quickly with a Smiths Hire Battery Charging Bank.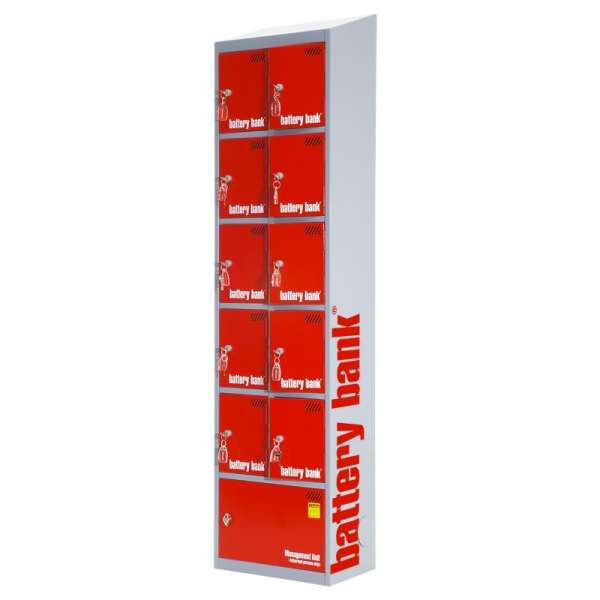 Battery Charging Bank (11 door 240v) for charging Power Tool Batteries. They are also known as a Power station or Battery Bank. It has been designed to provide a safe environment for charging power tool batteries.