We've got a vast range of heavy-duty concrete breakers available for you to hire here at Smiths Hire. They're the ideal power tools for the toughest of breaking jobs, and we only supply electric breakers from top brands like Hilti and Bosch so you can be sure you're only receiving concrete breakers of the highest quality from us.
Our models range from 5kg for light jobs up to 30kg for larger projects that require more power. Here's a quick guide to a few of the most popular concrete breakers we supply!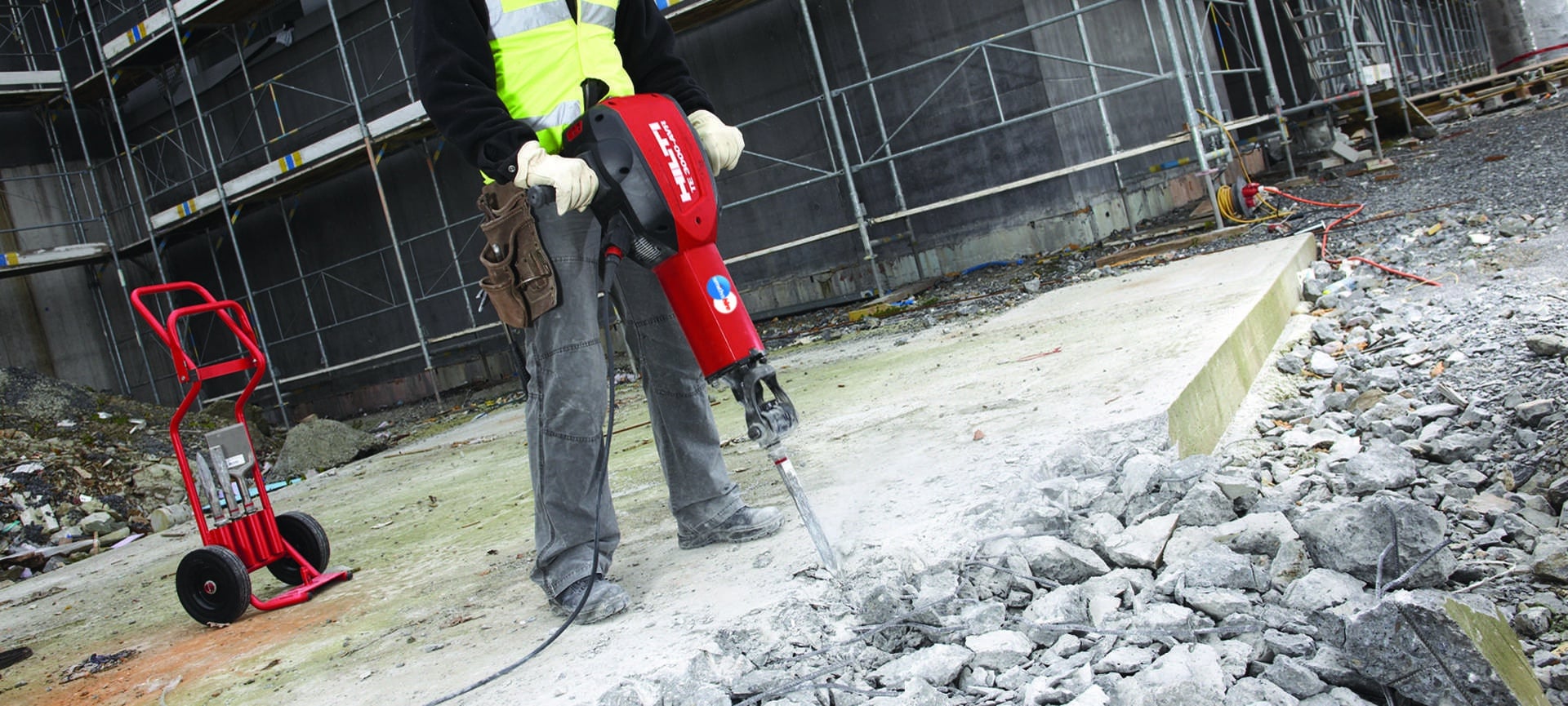 Petrol breakers
We have a range of powerful petrol breakers available to hire. They're the perfect choice for a range of demolition jobs like breaking concrete, cutting asphalt and tamping and compacting materials. Our petrol breakers are extremely versatile machines which can be used in external locations where obtaining electricity is not available, and because they're stand-alone machines that don't utilise cables or hose, there are no potential tripping hazards to worry about. It's worth mentioning though that petrol concrete breakers should only be used outdoors in well ventilated areas as the fume produced by the motor can be toxic.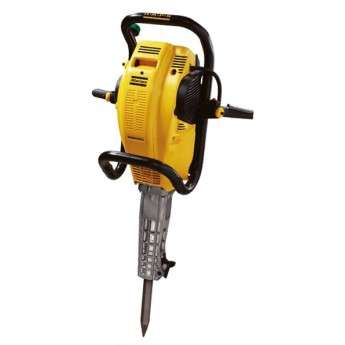 Electric breakers
Our electric road breakers have proven to be both extremely powerful and durable. We have a fantastic range of breakers available, made up of only the most reliable machines from the most reputable brands in the business, and each of our electric concrete breakers are designed to break up asphalt, concrete and compacted materials with minimal vibration and impressive force. Our models range from 5kg for light jobs up to 30kg for larger projects that require that extra bit of power. One of the big advantages of our electric breakers is that there is no need for a compressor, meaning that they are ready to use on-site in just a matter of minutes.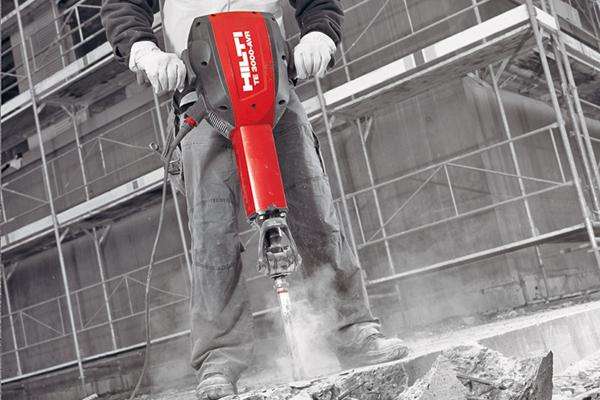 Hydraulic breakers
We've got an exceptional selection of hydraulic breakers / jackhammers available to hire. These are a compact, quiet and modern alternative to electric and pneumatic breakers that are perfect for breaking up concrete, asphalt, compact materials and frozen ground. Thanks to their compact design they are simple to use and transport, making them a versatile solution for many sites. Their levels of power, coupled with their ability to minimise user fatigue, makes them ideal for any breaking job.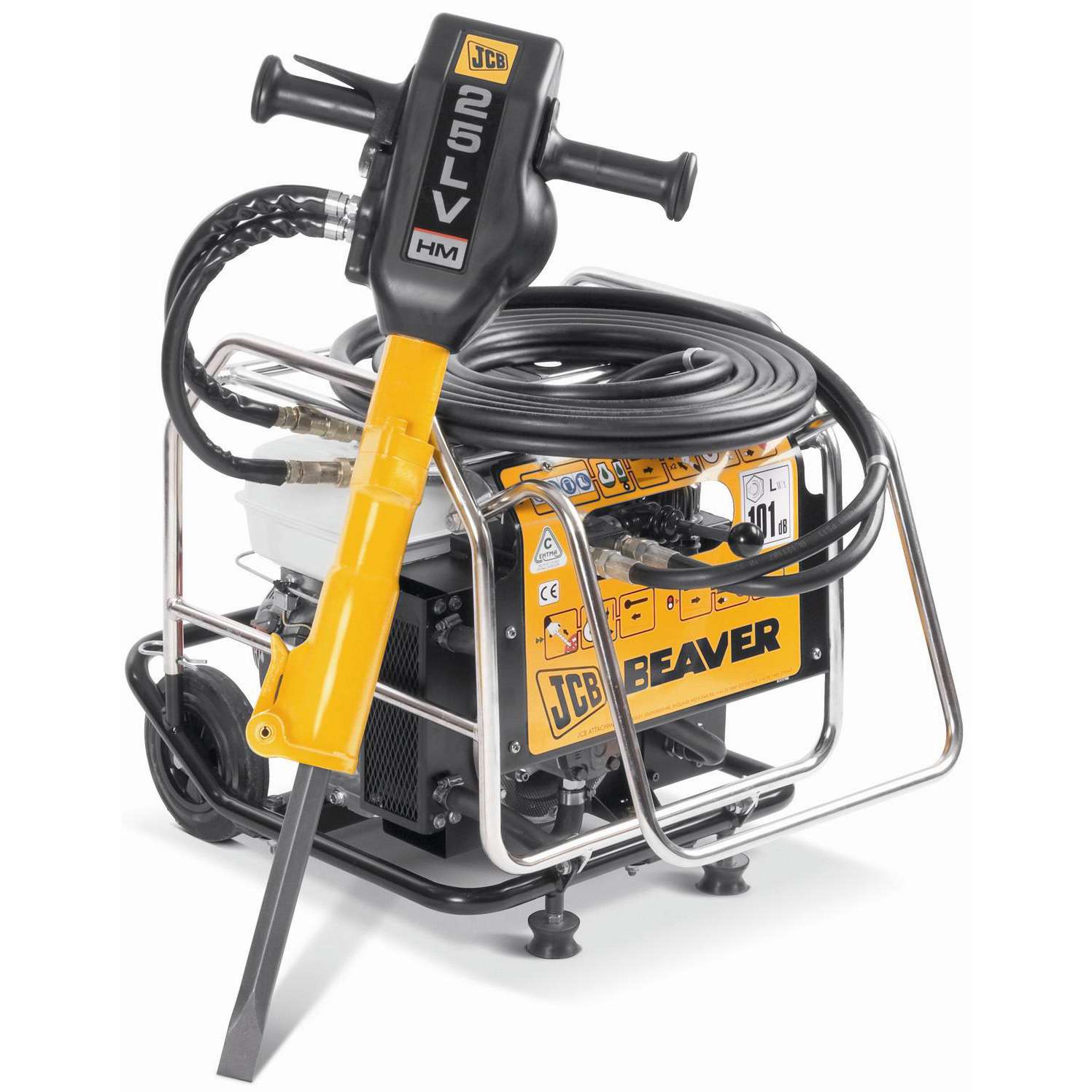 Pneumatic breakers
Pneumatic breakers, otherwise known as jackhammers, offer a powerful, safe and environmentally friendly way of breaking up roads, concrete slabs, pavements or other compact materials. With a variety of sizes and strengths available for hire here at Smiths Hire, we have a road breaker for every job. They have features in place to help make them user friendly and reduce vibrations (which minimises the risk of hand-arm vibration problems as a result of power tool usage), our pneumatic breakers are the workman's choice when it comes to comfort. Whether you're looking to hire a pneumatic concrete breaker for a short or long period of time, we can offer cost-effective solutions tailored to suit your requirements.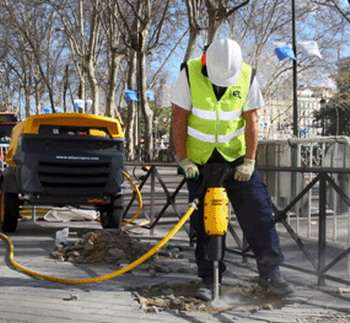 So, regardless of the size of job you've got to complete, we have concrete breakers to suit all needs. What's more, we've been providing quality equipment and tool hire services to the DIY and trade sectors for more than half a century, operating from 16 tool hire depots across the North West and Yorkshire, including several major cities like Manchester, Liverpool and Leeds. Plus, we also have our National Hire Centre based at our Head Office in Blackpool. That means we can supply powered access machines, concrete breakers and a variety of other tools to locations across the UK. Wherever you're based in the country, you can rely on us to supply you with everything you need to get the job done.
If you have any questions regarding any of our products and services, then feel free to give our team a call on 0333 323 2100.