A drill has been the average time-honoured toolbox staple, both for DIY enthusiasts and commercial tradespeople alike. While a cordless drill is probably the image that first springs into most people's minds though, for the last century or so countless industries have also been relying on a particularly heavy-duty variant – the hammer drill.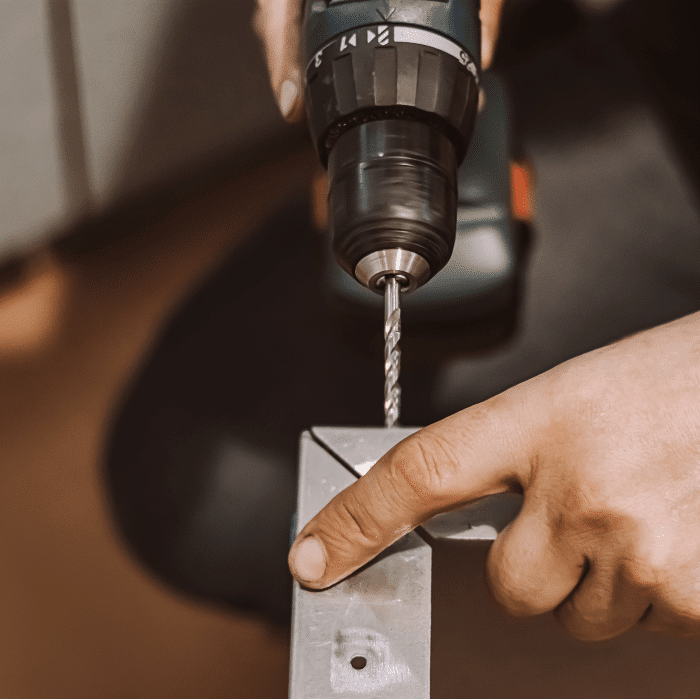 If you're an experienced trade professional, you're probably familiar with the essential similarities and differences between the two tools, but if you're new to the industry, or you're thinking about a bit of DIY at home, you might be wondering: what's the difference between drills and hammer drills?
Let's take a look, shall we?
An overview of the standard rotary drill
Rotary drills can vary widely in terms of their build, price, and power supply, but they all work on essentially the same principle: the power source energises a simple rotary action to drive a drill bit (or any other accessory that will fit in its chuck), enabling it to penetrate soft materials.
As well as drill bits, rotary drills can be fitted with:
Screwdriver bits
Flap wheels
Wire wheels
Nut drivers
Countersinks
On the whole, a manual hand drill is great at creating holes in metal, wood, ceramics and plastics, and a well-designed one can be relied on to deal with these materials with relatively little difficulty. It's also ideal for working in relatively tight spaces.
However, it's not always the best choice for tougher materials, such as masonry – the term used to refer to a variety of hard construction materials like brick, stone and concrete. This is where hammer drills come in.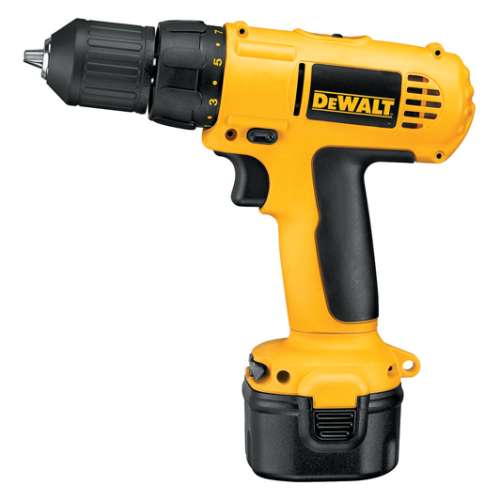 An overview of hammer drills
Just like a standard drill, hammer drills rely on a rotary action – however, the key difference is that a series of fast and hard impacts are also constantly applied to the back of the chuck. As you can imagine, that makes it quite a lot louder, but also significantly more effective at penetrating hard masonry materials that you'd find challenging with a normal drill. Effectively, a hammer drill punches through the material just as much as it drills through it.
The addition of this mechanism makes the drill highly versatile, as it can be switched on an off at will. That means you can use the hammer mode for heavy duty materials, but the tool can also be used like a standard rotary cordless drill as well.
There are a couple of minor trade-offs – a hammer drill is certainly more versatile, but it does tend to cost accordingly more than standard drills. The addition of the hammer mechanism also makes the tool heavier and bulkier, which means it can be more tiring to use over longer periods than a standard rotary drill.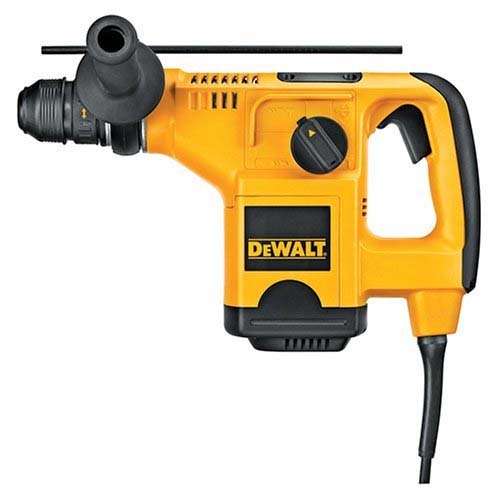 Should I choose a rotary drill or a hammer drill?
To be honest, that depends on what kind of material you're working with, and what sort of application you have in mind. If you're doing some DIY at home and you're planning on drilling into wood or ceramics, then you'll probably find that a regular drill will suit you just fine, especially since they tend to be lighter and cheaper, and more than capable of tackling most small jobs. As we've briefly touched on above, they can also be useful in relatively tight spaces, too. All of that is why the humble rotary drill so widely regarded as a DIY staple!
If you're a trade professional looking to invest in a versatile long-term tool you can rely on for a wide variety of jobs, on the other hand, then a hammer drill is generally the better choice. It packs a greater punch that makes short work of concrete and masonry, which automatically makes it more useful for commercial use, as you're likely going to be working with a broader variety of materials, and possibly to more exacting deadlines too.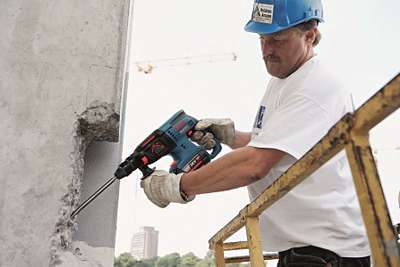 Is an impact drill better than a hammer drill for home use?
This is a question we get quite a lot from our customers here at Smiths Hire, so thought it worth answering! Once again, the answer largely depends on what sort of job you have in mind, and what sort of material you're working with. On the whole though, an impact drill is generally better for home use.
In case you need a quick refresher, an impact drill is a type of drill that essentially bridges the gap between a regular drill and a hammer drill. It's more powerful than the former, but not quite as heavy-duty as the latter. The same general rules apply about its strengths and weaknesses too – it's great for working with wood, metal and soft stone, but it's harder (and sometimes more dangerous) to use it for hard stone and concrete.
Tougher masonry materials like these need – you guessed it – a hammer drill. This tool combines a rotary movement with a pulsating one behind it that essentially serves to punch through the material in addition to drilling through it. While it makes short work of hard masonry materials, it's not advisable to use a hammer drill for materials like wood, as it's so powerful that it can be easy to cause expensive (and sometimes irreversible) damage.
That's all the key information covered – but if you have any questions that weren't quite answered here, or you need more specific advice, don't hesitate to get in touch with one of our team here at Smiths Hire or check out our full range of Drill Hire equipment on our website.
We've been providing quality equipment and tool hire services to the DIY and trade sectors for over five decades, operating from 16 tool hire depots across the North West and Yorkshire, including several major cities like Manchester, Liverpool and Leeds. If you have any questions or want any help or advice, don't hesitate to call our team on 0333 323 2100. We're here to help!