We want all our customers to be happy with our Hire products and customer service, which is why we welcome your feedback. Twice a year, we carry out a 'secret shop' in all our depots and capture the customer experience which allows us to see where improvements can be made. This feedback is vital to us, as you are at the centre of everything we do.
Thanks to your feedback we have received in 2016, we have managed to further improve our service in order to give you an even better experience. Here are just some of the improvements we have made.
Our Top 5 Improvements:
Competitive Pricing
We are committed to optimising your hire costs across all popular hire products by ensuring you get the right equipment to do the job at the right rate. ALL available to pick up in depot same day or delivered to your site next day. We recently carried out a price comparison survey and were considerably lower across 98% of core hire products against our regional competitors. So you really can spend less and get a better service.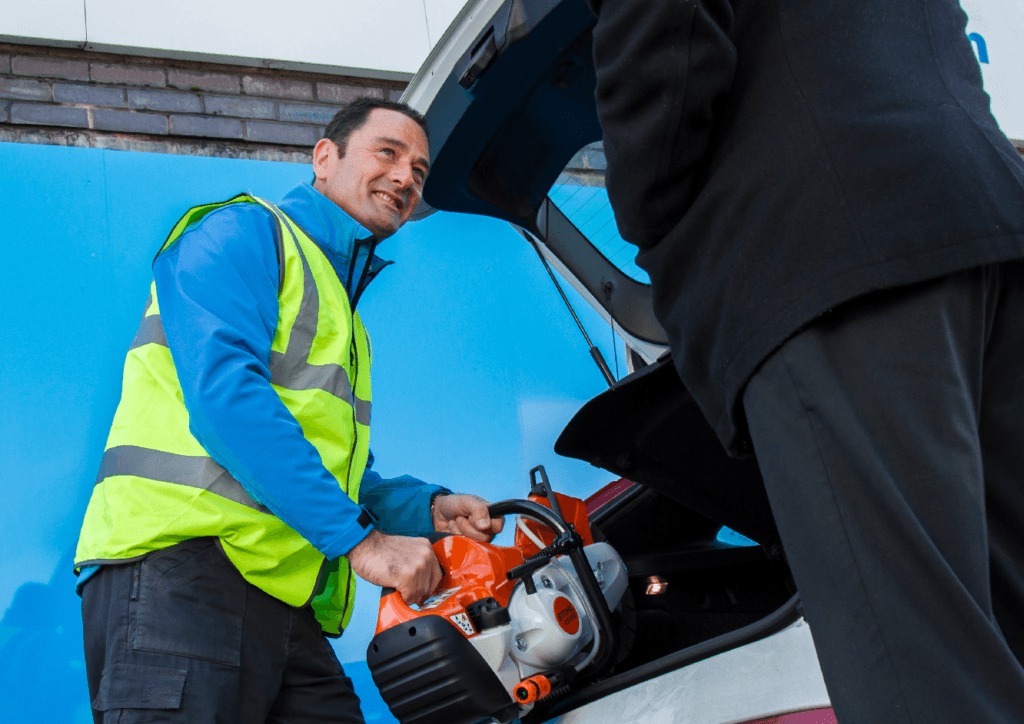 15 Minute – Central Hire & Depot Call back
There's nothing more frustrating than waiting for that call back, after you sent your hire request via our website. Our team will endeavour to ring you back within 15 minutes of receiving your Hire request during office hours and discussing your Hire needs personally.
Reduced Delivery Charges
We always aim to provide a prompt and friendly delivery service to site. We have invested a lot of time and money in the very latest delivery planning software and the most fuel efficient wagons. This means we can be even more efficient and ensure lower delivery costs to you.
Hire and Powered Access Mobile websites
(HAE Website of the year for 2017)
2016 saw the launch of our new mobile website, packed with the very latest equipment we have on fleet available for you to view on the move in the palm of your hand. In 2017 we also launched a dedicated National Powered Access website packed with the best Powered Access equipment, you can use our site 24/7 to search by environment, manufacturer or working height, if you haven't already taken a look use the link to view it now:
http://smithshire.com/specialist-powered-access/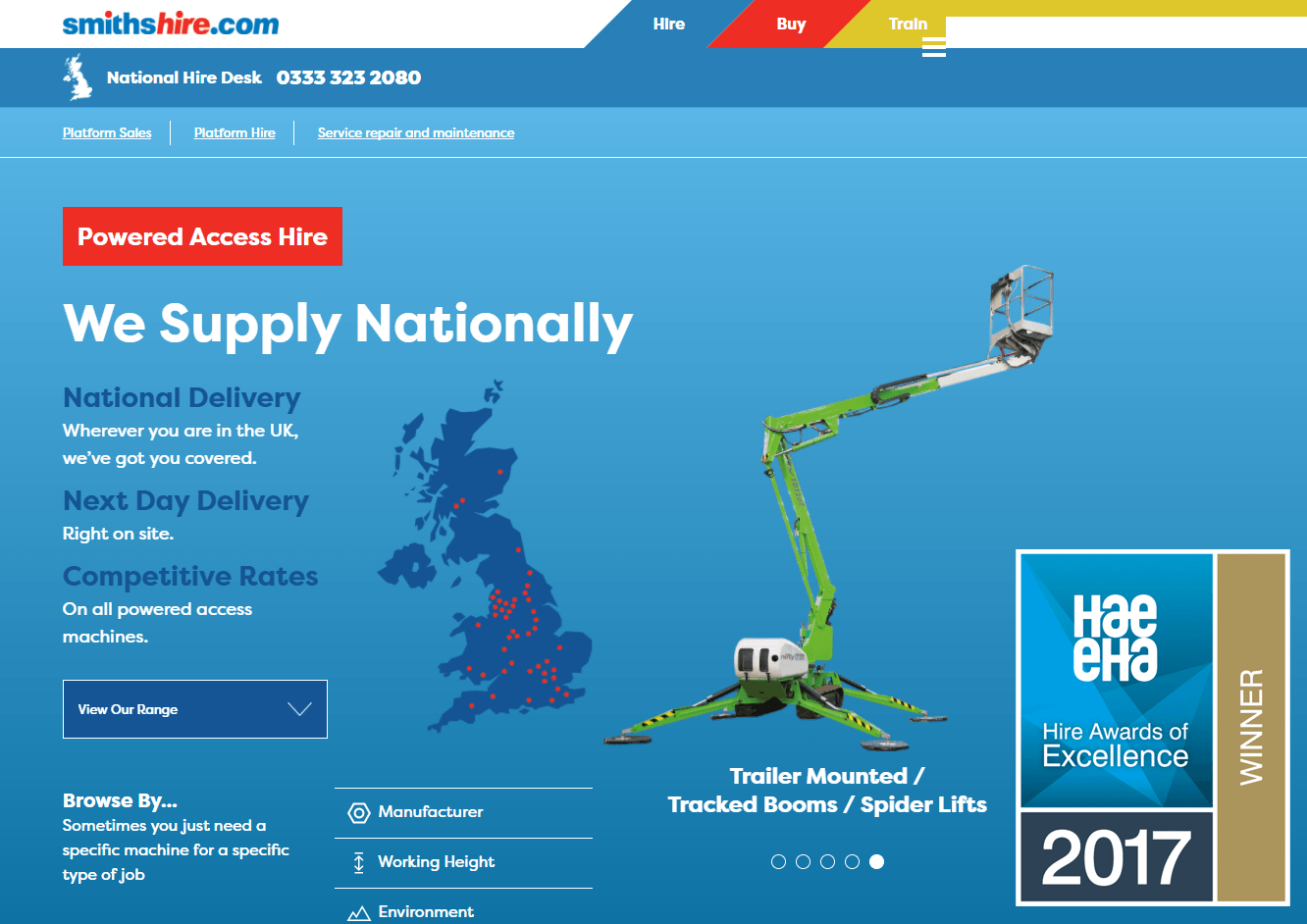 New Directory With Increased Product Range
We have invested in the very latest industry-leading kit on the market. With over 1.5m invested in the first part of 2017, you really do have access to the best kit in the North west. With over 14,000 products on fleet this means we are meeting even more of your Hire needs.