If you are thinking of using a MEWP for your next project, please consider the following questions: 
Height & Reach – How high is the job from the ground? Do you require an outreach?
Application – Do you have the appropriate MEWP for the job? (If you're not sure, check with our expert Sales Team – salesoffice@smithshire.com)
Conditions – Are you working indoors or outdoors? What are the ground conditions like? Is there a risk of the MEWP becoming unstable or overturning?
Operators – Are the people using the MEWP trained, competent and fit to do so? (If you or your team need certification, contact our Smiths Hire Training team today)
Obstructions – Could the MEWP be caught on any protruding features or overhead hazards, eg steelwork, tree branches or power lines?
Traffic – Is there passing traffic and, if so, what do you need to do to prevent collisions?
Restraint – Do you need to use either work restraint (to prevent people climbing out of the MEWP) or a fall arrest system (which will stop a person hitting the ground if they fall out)?
Checks – Has the MEWP been examined, inspected and maintained as required by the manufacturer's instructions and have daily checks been carried out? At Smiths Hire all equipment is rigorously examined before and after hire. This ensures that the machines are kept in optimum, workable condition.
Smiths Hire are a single source solution to all of your Working At Height needs. Contact us today to Hire equipment or contact us if you require Training to use the equipment, with 16 Hire-It depots and 6 Training  centres, Smiths Hire have got you covered!
View our range of Powered Access equipment here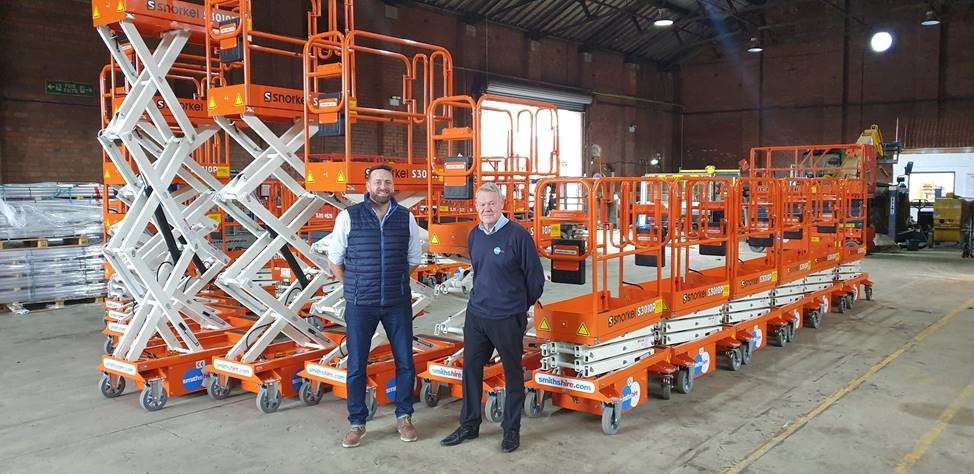 Click to view the HSE document: Working At Height –  A Brief Guide