Small but powerful – our mini digger hire services can provide you with a range of strong and reliable mini diggers to help you get the job done. There's no shortage of diggers to choose from – amongst our range you'll find a variety of mini diggers from big brands like Kubota and Takeuchi. They range in size from 0.8 tonnes all the way up to 5 tonnes, making them invaluable for an array of jobs in compact spaces. Our mini diggers can be utilised across a variety of industries, so we've put together a short list of the most common scenarios where a mini digger can help. We'll start with a quick definition –
What is a mini digger?
Sometimes referred to as a mini-excavator, a mini digger is similar to a standard excavator, except just a bit smaller. They usually weigh up to six tons, as anything larger than this is classed as a standard excavator. Our mini diggers' buckets come in a variety of sizes (usually between 12 and 24 inches) and they are the ideal piece of equipment for digging, demolishing, lifting and shifting.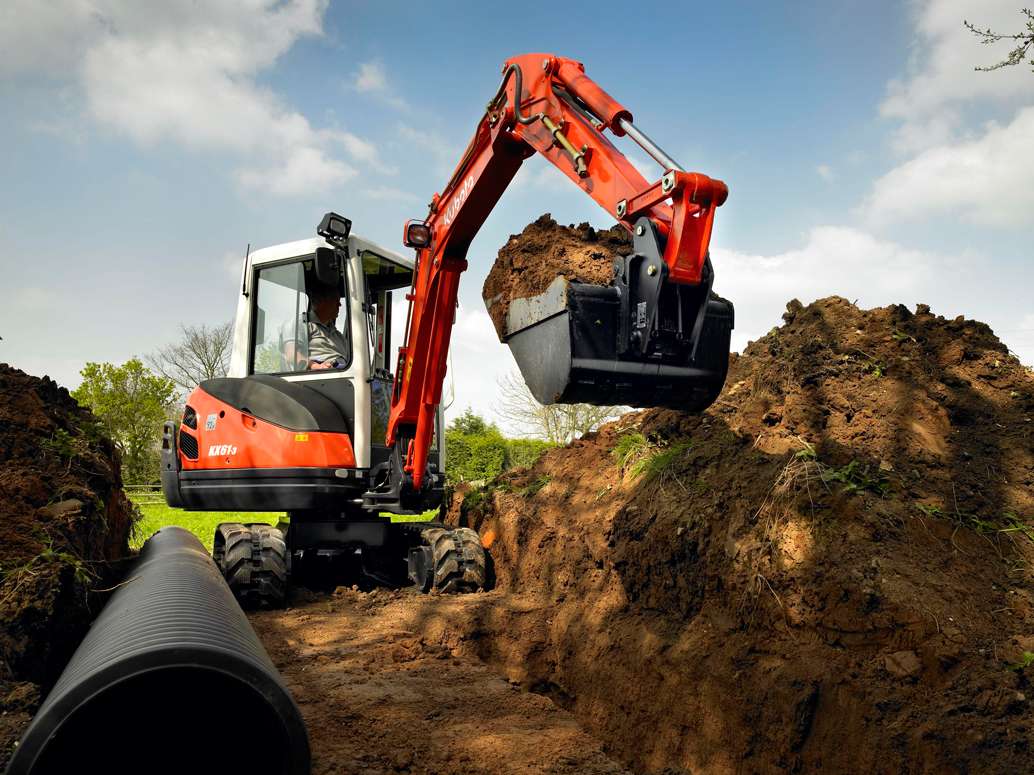 On-site construction work
We'll start with the most popular jobs – our mini diggers can be used for a variety of jobs on a construction site such as digging trenches and ditches, demolition, and material handling. Their small size and relatively light weight make them particularly useful on delicate surfaces and in tight spaces where a standard sized digger won't fit. Furthermore, their small size means you can have multiple mini diggers working in the same location at the same time, which increases your productivity dramatically.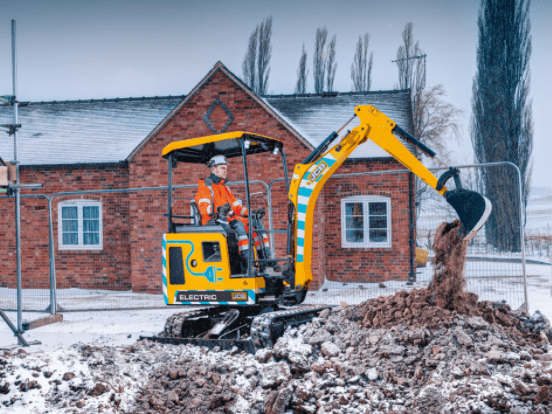 Landscaping and agriculture
A mini digger can prove to be an extremely useful piece of equipment on a farm. From spearing and moving hay bales to digging holes for fence posts, a mini digger can assist with a variety of agricultural tasks. Due to the exceptional mobility and light weight of our mini diggers, they've also proved a very popular option with those operating within the landscaping industry. Their unique characteristics mean they can be placed on a lawn without damaging the grass or ground beneath. Here are a few of the most common landscaping jobs that our mini diggers get used for:
Clearing debris
Removing trees / tree stumps
Removing brush
Mulching
Tearing down sheds and decks.
Mini diggers are the ideal choice if you're looking to make quick and easy work of your landscaping project, and they make for a valuable addition to any farm setting, whether that be livestock or otherwise.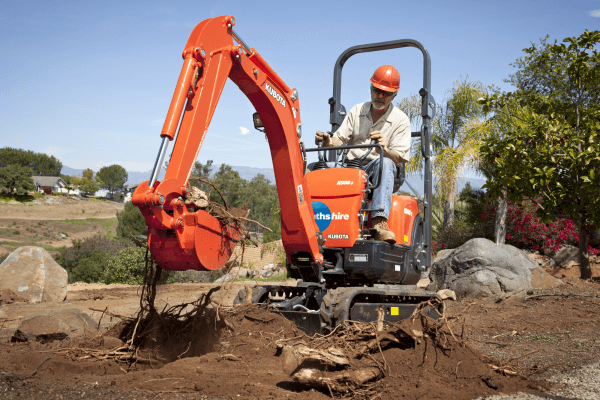 Once you've worked out what sort of digger would be best for your job, you can hire a mini digger from us here at Smiths Hire. Our mini digger hire range provides great digging and lifting power to make light work of your home refurbishment, commercial refit, or garden landscaping projects. We stock brand name equipment from companies such as Kubota, Takeuchi and JCB. Classified by working weight, our mini digger fleet provides solutions for both residential and commercial projects where working space is an issue.
We've been providing quality equipment and tool hire services to the DIY and trade sectors for more than half a century, operating from 16 tool hire depots across the North West and Yorkshire, including several in major hubs like Manchester, Liverpool and Leeds. If you have any questions regarding any of our products and services, then feel free to give our team a call on 0333 323 2100 or email salesoffice@smithshire.com.