If you're an experienced foreman or warehouse manager, you're probably familiar enough with the basics of powered access equipment hire, especially as it relates to the laws around Work at Height. If it's your first time hiring powered access equipment though, it can sometimes be annoyingly easy to miss something important, which can make the entire process a lot more time-consuming, expensive, or – if you're unlucky – even unsafe.
With 50 years of experience behind us here at Smiths Hire, we obviously like to save you as much hassle as we can, while helping you and your staff to get the job done safely. In that spirit, we've put together this short guide that runs you through the key points of what you'll need to consider. It's not exhaustive, but covers all the absolute essentials of what you'll need to get sorted in advance.
So… let's get started shall we?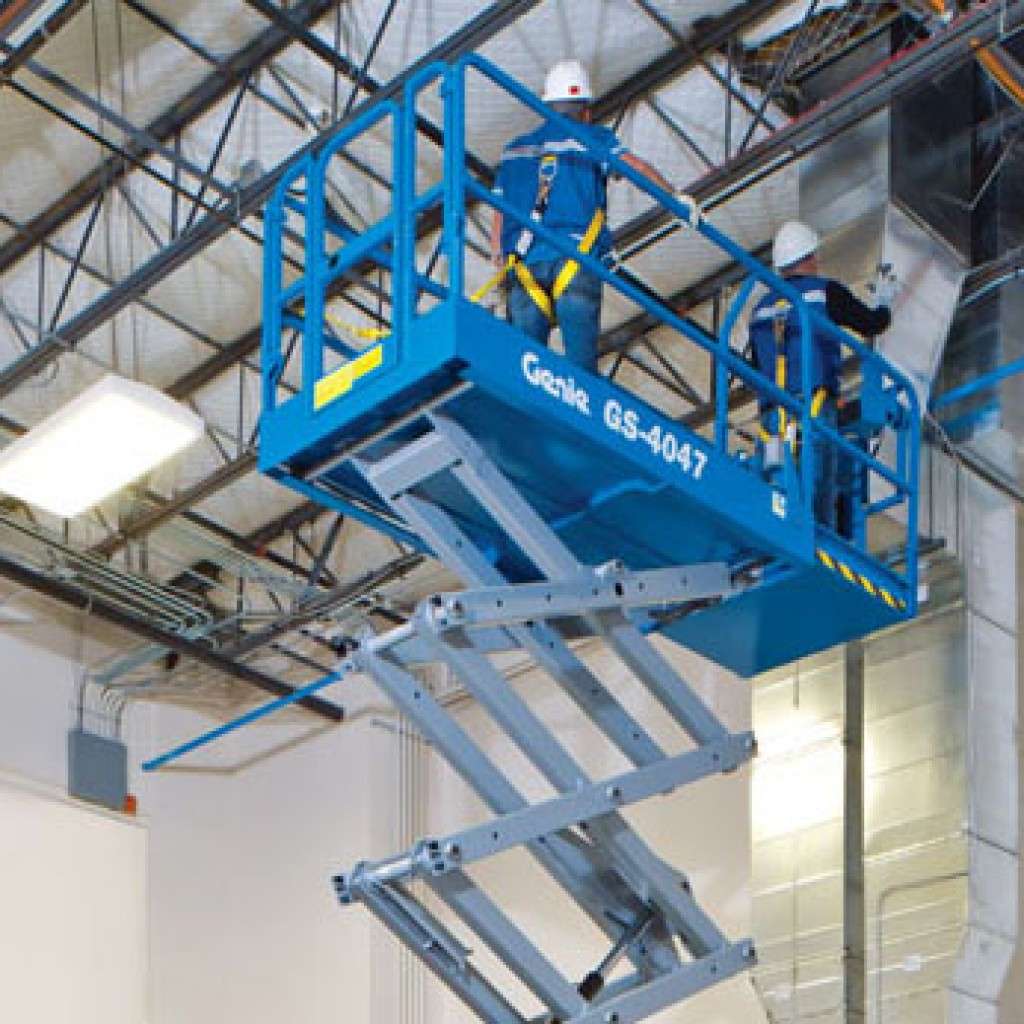 Conduct a detailed risk assessment of the area
The nature of the environment you're working in will vary from job to job, depending on your industry, your specialism, and the aim of the task at hand. That means before you do anything else, it's wise to make a detailed risk assessment of the immediate area, so that you can establish a space you know you'll be able to work in safely and effectively.
For example, as a bare minimum you'll probably need to consider:
The movement of pedestrians or vehicles around (or through) your working environment
Any confined spaces above the ground that might pose a risk to operators in baskets or gantries
Overhead cables and similar hazards
Any nearby hazardous materials like oil, sand or sawdust (which can be asphyxiating or explosive)
Any areas of soft or uneven ground, which could pose a risk to the stability of your powered access equipment
Choose the right powered access equipment
Once you've completed your initial risk assessment of the immediate area, that should give you a solid foundation of information that you can then use to decide on exactly what type of powered access equipment you'll be using. You'll almost certainly find that some will be better suited to your job than others – especially if you need extra stability, or extra mobility, or extra height.
In many ways, powered access equipment is no different from any other type of tool hire, especially since that same timeless principle applies – you need the right equipment for the job in order to ensure you can get it done safely and effectively. That's why starting with the specific challenges of your working environment can be so helpful, rather than (say) basing any decisions too strongly just on price.
Happily, our staff can help you strike the perfect balance between them both. If you need any help, feel free to ask one of us, and we'll be able to recommend a machine that fits comfortably within your budget, while remaining fully capable of meeting the various requirements of the job.
Make sure you know the regulations
UK legislation around powered access equipment is covered extensively on the British Health and Safety Executive website, where they're often formally referred to as Mobile Elevating Work Platforms (MEWP).
The legislation itself encompasses the Construction (Design and Management) Regulations 2007, which clearly states that all hazards must be "properly controlled" (i.e. mitigated for).
Now, there's sadly no shortage of hazards, many of which we've alluded to in our list in the section above. However, they all tend to fall under four main categories; entrapment, overturning, falling, and collision. Three of those are pretty self-explanatory, but just to refresh you quickly on entrapment; it basically refers to what happens when the operator becomes trapped in an MEWP basket for whatever reason – whether it's because (for example) the machine has fallen over, or because they've become trapped on an overhead structure and then pushed against the MEWP controls.
That means in order to reduce the potential for these scenarios to occur, you'll need to ensure that you and your staff have taken all relevant precautions. For example, all safety measures and accessories on the machine itself need to be fitted and deployed, including guardrails and outriggers.Ground conditions, nearby hazards, and weather also all need to be double-checked again on the day, even if you've done them as part of your preliminary risk assessment, as these are typically some of the biggest factors involved in overturning and falls of machines.
Another major consideration is training. Before anyone begins using the powered access equipment, you need to have an emergency plan for rescuing someone from the MEWP, to be put into action without hesitation if they become trapped or the machine falls over, so someone else on the ground needs to know how to operate its ground controls.
In fact, speaking of training…
Double check who's trained to use it, and what training they need
Even if you're sure that you or your staff have the requisite training to operate your chosen powered access equipment, it's still always worth double-checking before the day itself. It's a small check that costs you nothing, but could save you a whole lot of time and hassle if you find someone's short of a key qualification. (Don't forget that everyone who actually operates the machine needs a relevant licence, not just the person going up in the basket.)
In order for the qualification to be valid, the holder needs to have attended a recognised operator training course and received a certificate or licence accordingly, which lists the categories of MEWP that the bearer is trained to operate. What's more, they'll need to know how to operate the specific machine that you plan on hiring for the duration.
And of course, don't forget to check the expiry date of the training licence or card. There's nothing worse than finding out at the last moment that it's no longer valid!
If you need to get any staff trained up (or anyone needs a quick refresher) we're able to help right here at Smiths Hire. At Smiths Training, we provide a range of industry-leading training courses, encompassing cherry picker training, PASMA, first aid and abrasive wheels. These training courses are conducted at our training centres strategically located across the North West, in Blackpool, Preston, Manchester, Warrington and Castleford. (Contact us here to book your places.)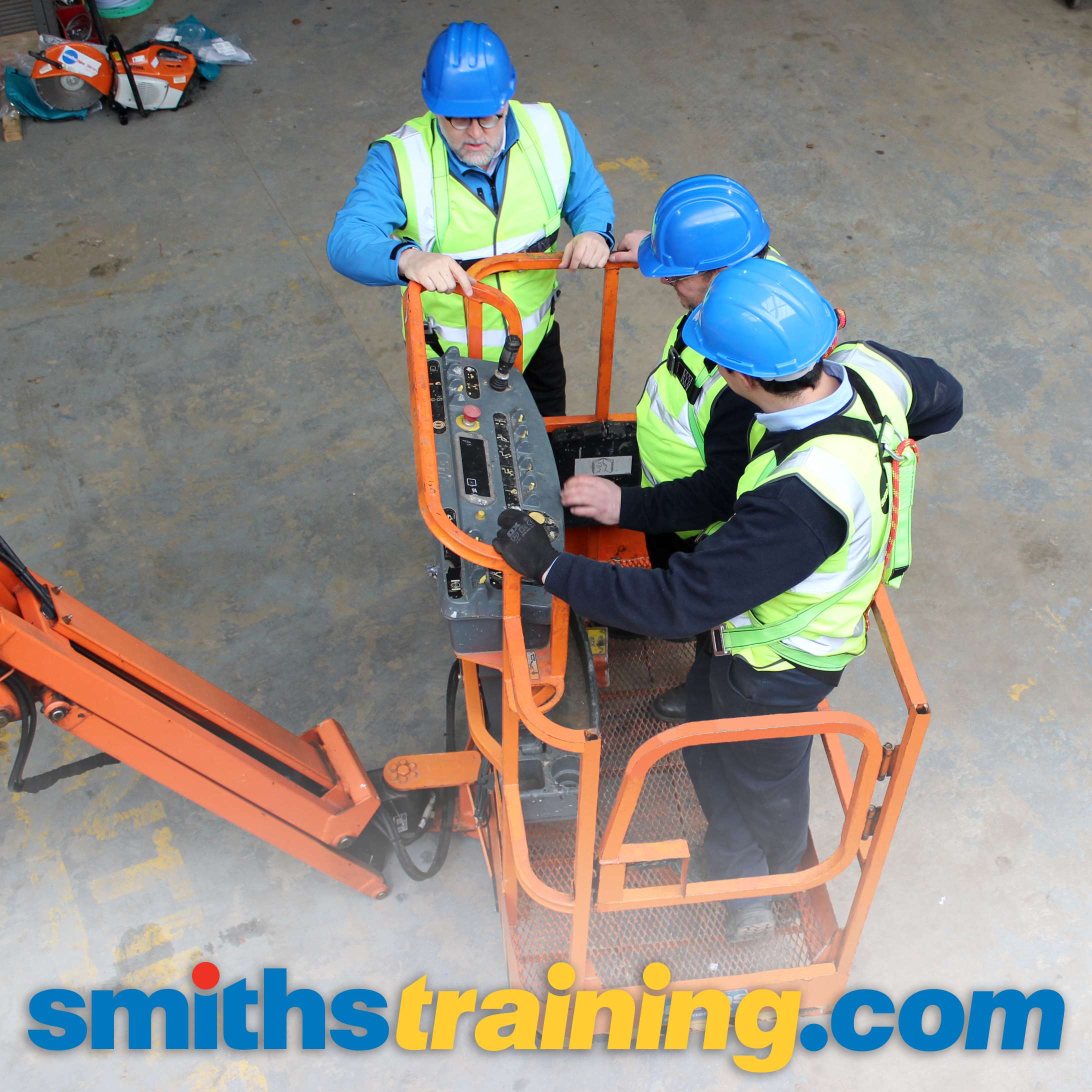 Now, it's worth reiterating that we've only covered the absolute basics in this post – you're the person who's best positioned to judge the safety and efficiency of your own operations, so feel free to take any additional steps you feel may be necessary. We'll concentrate on doing what we do best – providing peerless access to tool hire and powered access equipment, with more than half a century of experience behind us.
We operate from 16 tool hire depots across the North West, including several in major hubs like Manchester, Liverpool and Blackpool. What's more, we supply powered access machines to businesses nationwide – so no matter where you're based in the UK, you can count on us to be able to help.
If you've got any further questions or you need a bit of expert advice, don't hesitate to get in touch with us – feel free to call us on 0333 323 2100, and we'll be happy to help however we can!