As the popular saying goes, winter is coming… and with it comes a range of issues for your construction jobs. Happily, many can be easily solved with the addition of portable heaters. It's no secret that the cold can cause you a raft of problems on-site – for example, frozen materials can lead to delays in progress, and cold employees are far less likely to give their best if they're struggling with the frosty conditions.
That's where we can help here at Smiths Hire. Our portable heating hire service will help you to keep away the cold this winter. We stock plenty of options suitable for warming homes, site unit hire products, and outdoor commercial and industrial sites. Our portable heaters can provide you with a number of helpful advantages, so here are a few of the most common reasons why on-site heating is a must for your outdoor construction jobs this winter.
Keeps you on schedule
In previous decades, many construction firms would often choose to stop certain tasks during the winter as materials could sometimes freeze, making them difficult and often dangerous to work with.
Today though, portable heating solutions like ours mean that those sorts of costly delays aren't necessary, and firms can confidently continue these tasks into the winter months. Without heating, you may find your operation forced to a halt, which can lead to production interruptions, losses of rent, warranty claims, and contractual penalties. A halt in production can also come at significant financial cost to your business. In some cases it may even exceed your budget for the project, and cost you revenue. Portable heating can alleviate these potential problems, allowing you to stick to your deadline.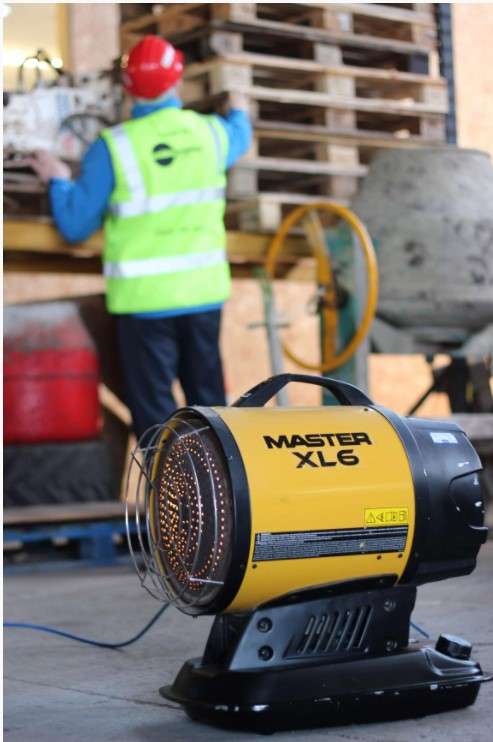 Helps you to avoid costly damages from premature drying
As well as allowing you to continue your progress throughout the building process, portable heaters also help you to avoid issues that would require costly corrections later down the line. Working to a deadline often involves an added element of pressure to meet the conditions set out by your client, particularly when you're working with raw materials like concrete, screed, masonry and plaster. All of these require time to dry properly, and in the winter months, this can be difficult to do reliably due to the frequent wet and cold weather. Therefore, on-site heating solutions are a must.
Without the addition of on-site heating, the materials you use will be exposed to residual humidity, which can lead to a build-up of smelly, unpleasant mould. In worst case scenarios, the mould will start to appear once you've already laid the soil, or insulated and plastered the walls of a new building. If this happens, it may even open up the risk of a compensation lawsuit being brought against you.
Our portable heaters allow you to maintain a sufficient indoor temperature of at least 10°C, or ideally, 20°C. This will significantly reduce the risk of any mould appearing on your project.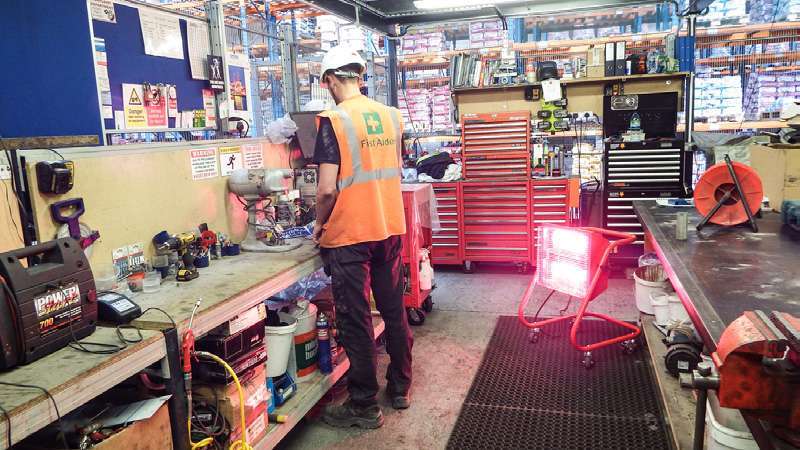 Keep workers warm
Nobody enjoys being cold. Outdoor work in the winter is not the most appealing prospect for your workforce, so the promise of a source of warmth can be a huge booster for morale. A happy workforce is a productive workforce, so by supplying yours with portable heaters to keep them toasty in the winter chill, they'll be far more likely to do a great job.
On top of this, keeping your workers warm is also a vital part of keeping them safe. Say one of your employees is using a power drill and they're cold, they're far more likely to fumble it. The same thing can be applied to a variety of different tools and pieces of equipment found on a building site, and all these scenarios can lead to serious injuries.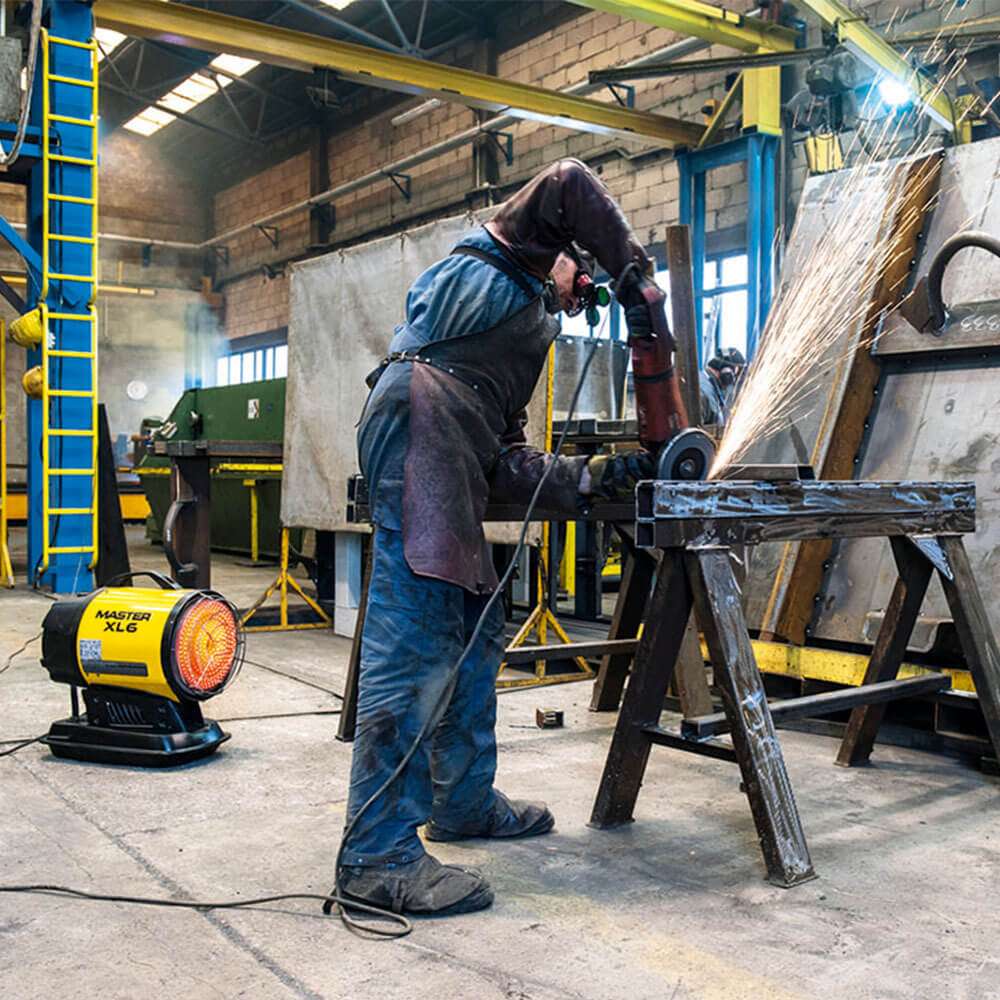 Overview:
So to summarise, our on-site portable heaters can afford you a range of different benefits on site, including:
Faster drying of moist construction materials such as concrete, plaster and masonry
Prevention of mould build-up and subsequent structural issues
Reduce the danger posed by frost damage
Safer and more agreeable working climate for your employees
Complete all scheduled work on time
Avoid late completion, and subsequent fines
Avoid compensation claims as a result of moisture damages
So, if you need some quick and reliable portable heating solutions this winter, you're in exactly the right place. We've been providing quality equipment and tool hire services to the DIY and trade sectors for more than 50 years here at Smiths Hire, operating from 16 tool hire depots across the North West & Yorkshire, including several in major hubs like Manchester, Liverpool and Leeds.
If you have any questions regarding any of our products and services, then feel free to give our team a call on 0333 323 2100 or email salesoffice@smithshire.com.