A cherry picker might seem like a bit of an odd name for this type of machine, but they were indeed originally named after their original purpose of picking fruit from trees. Obviously, they've evolved quite a bit since then! Today, cherry pickers can be used for a variety of applications which involve having to work at height – providing you with a secure, aerial work platform at the end of a hydraulic lifting system, allowing you to conduct your work efficiently and safely.
Now, a ladder can also be used for a lot of the same purposes, but it doesn't always offer you the same level of mobility, security, and safety as a cherry picker does when you're moving between different areas on the same job.
So, given that we're now experiencing some warm weather here in the UK, there are probably a wide variety of outdoor jobs on your radar that would greatly benefit from the addition of a cherry picker hire service like the one we offer here at Smiths Hire. Here are just a few examples!
Servicing telephone poles, and other public utilities
If you spend a lot of your day-to-day job maintaining or otherwise working on vital public infrastructure, a cherry picker is probably going to be an invaluable piece of equipment, due to its ability to provide you with safe and easy access to high places. It saves you from the main alternative, which would be to climb up telegraph poles, or work from ladders, which are both relatively dangerous in comparison. As an added bonus, the wide platform also provides you with plenty of space for tools and equipment.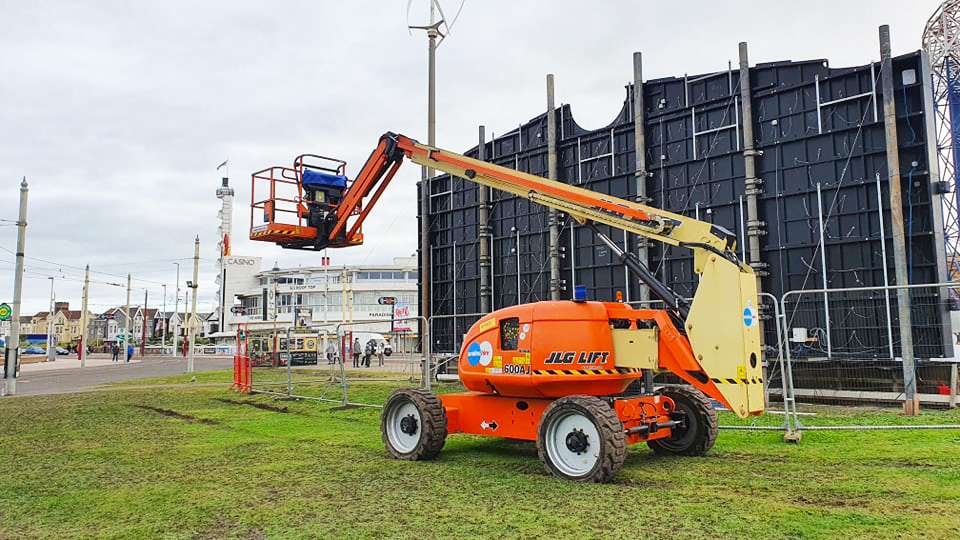 We supply cherry pickers in a range of heights at Smiths Hire, so if you have a similar job planned, you can be sure we'll have the perfect piece of equipment to suit you.
Building and construction
Cherry pickers are extremely useful when it comes to assisting with high level maintenance of building facades. They're even easier to move than scaffolding towers, which require de-constructing completely before erecting elsewhere, and provide a versatility and security that you don't get from a ladder. Plus, they can be used for a variety of different tasks throughout the build, such as brick laying, window installation and roofing.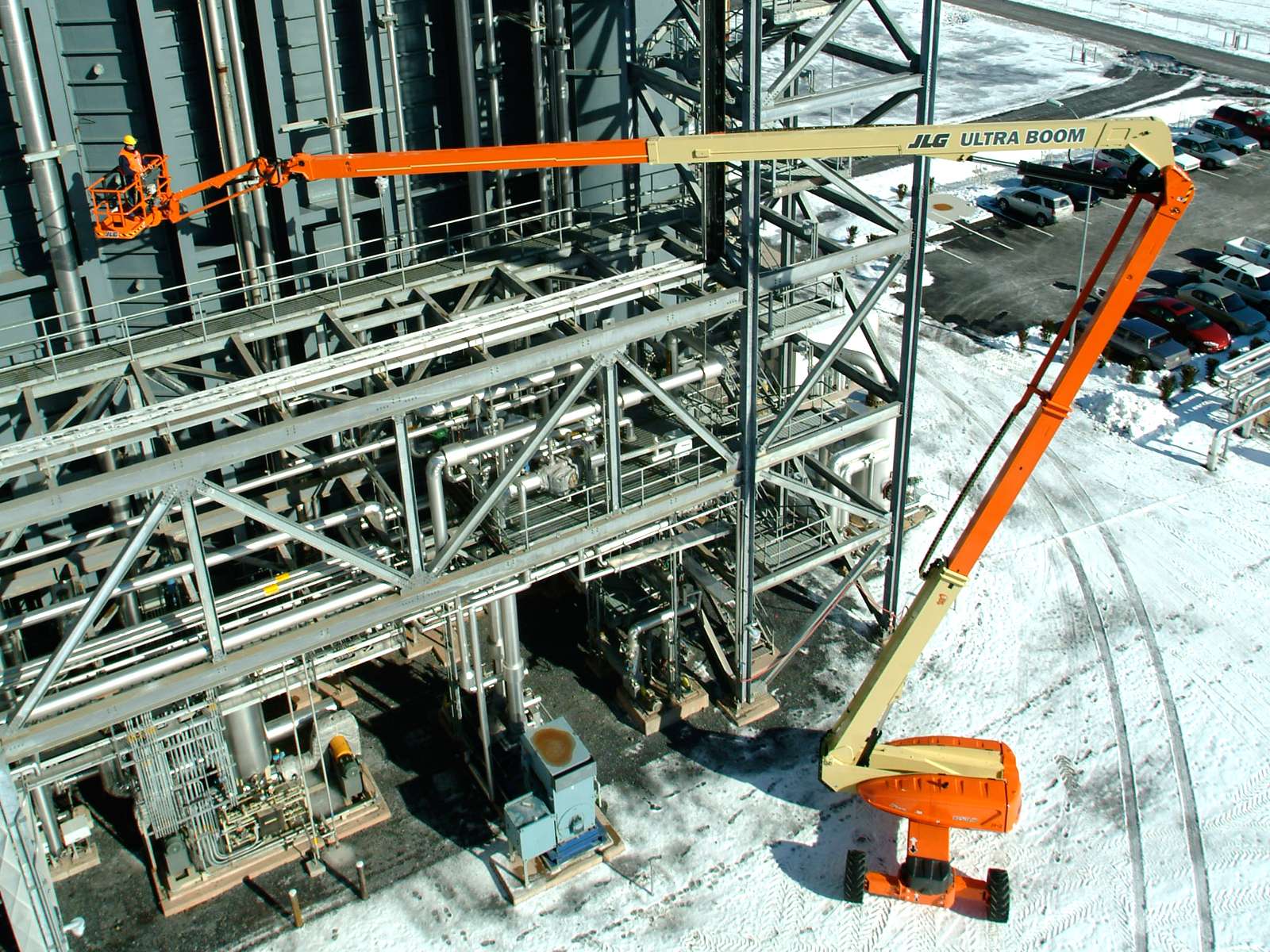 If you or your business works primarily in the construction sector, then we can provide you with a fantastic choice of cherry pickers to help you make swift work of those hard-to-reach jobs.
Window cleaning
We provide a range of cherry pickers which are each capable of reaching differing heights, so whatever the height of the structure you're working on, you can rely on us to have the perfect access equipment to suit your job. Our cherry pickers are the ideal choice for cleaning very tall buildings with higher windows, especially if they're difficult or impossible to access from inside the building. Plus, unlike ladders, cherry pickers offer the added safety of a secure platform, and a place to clip a harness should you slip in the wet conditions.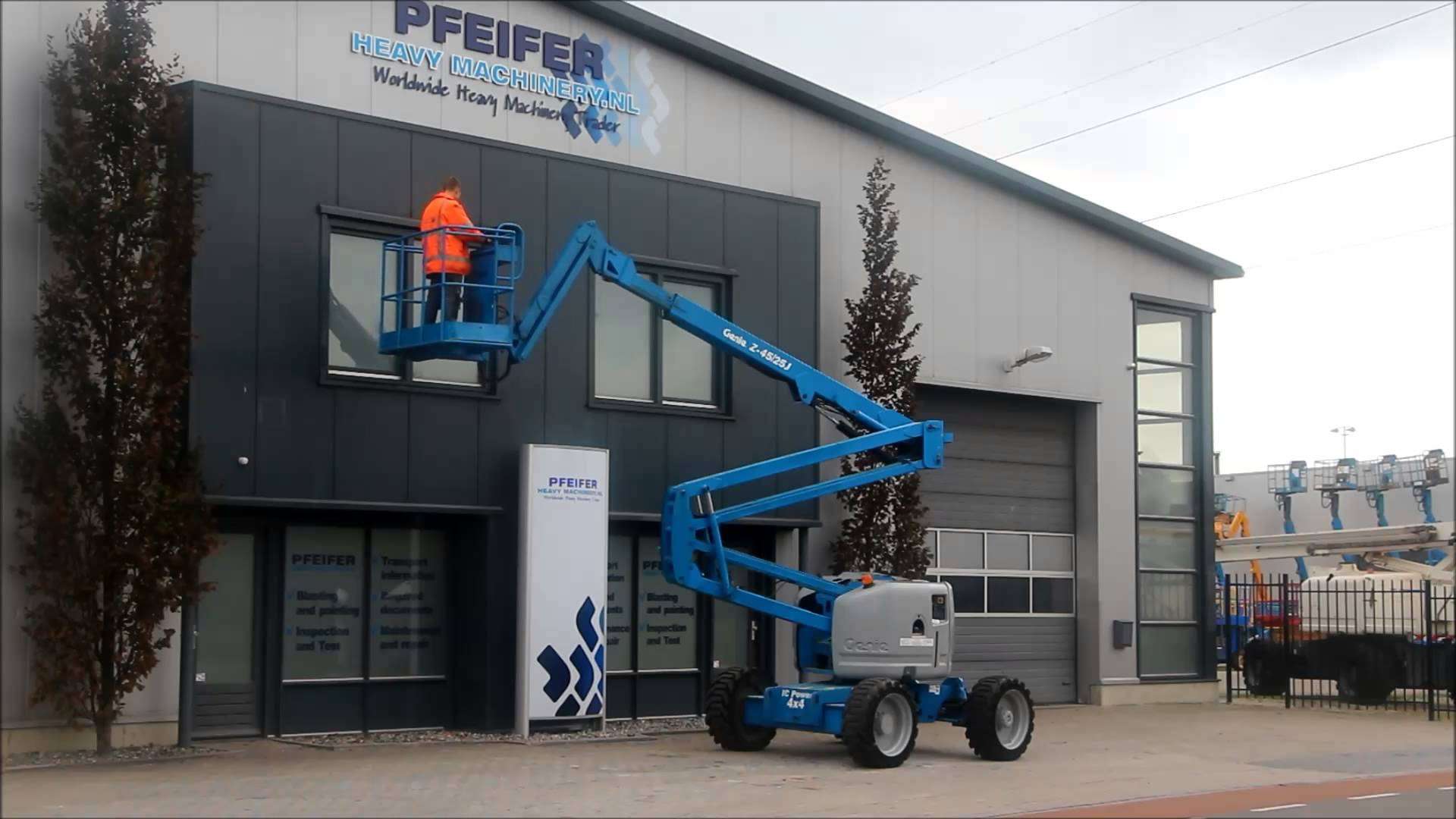 We offer both exceptional rates on cherry picker hire services, as well as safety harness training, so you can be fully prepared for any window cleaning job, at any height.
Farming
As we've already mentioned above, the original cherry pickers were used for picking fruit from trees, and indeed, they've remained a staple of the agricultural sector ever since they were first invented back in 1944.
However, in the last few decades various advancements in cherry picker technology have provided workers with a safer and more effective way to harvest produce. Modern cherry pickers offer workers both versatility and efficiency, and can also be used on farms to maintain barns and other large structures or machinery. Plus, they're extremely helpful for tree surgery, as overgrown bushes can be a hazard to nearby roadsides, school grounds, and if they grow too large into pedestrianised spaces.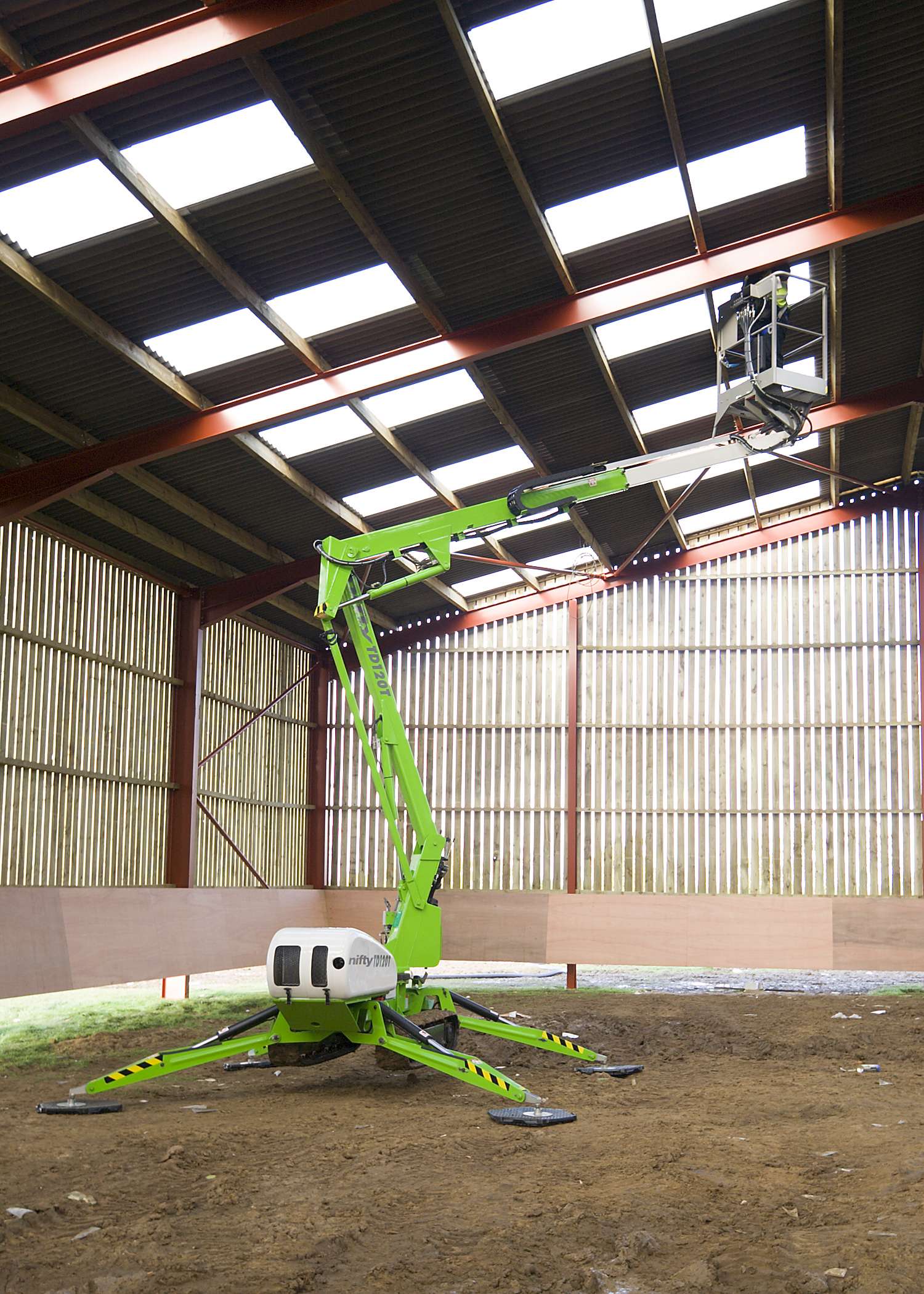 If you work primarily in the agriculture sector, and you're in need of reliable, powered access equipment hire, that's exactly where we can help. We can provide nationwide next-day delivery on all of our cherry pickers, so you'll never be waiting too long to get started.
Filming shoots
The film industry isn't a sector that most people typically associate with powered access equipment, but it's actually a really key part of most productions! Cherry pickers are often used to great effect by movie directors and cinematographers to capture shots that would otherwise be impossible. Essentially, the film camera is mounted to the cherry picker, and either remotely or directly controlled by the cameraman. A cherry picker offers you the opportunity to capture incredible camera angles and sequences that might otherwise be unachievable.
These are just a few of our examples! We're sure you can think of many more yourself – and if you do find yourself looking for cherry picker hire this summer, you're in exactly the right place.
At Smiths Hire we offer fantastic deals on cherry picker hire, tool hire, plus many more services and we've been providing these for more than 50 years. We operate from 16 tool hire depots across the North West and Yorkshire, including several in major hubs like Manchester, Liverpool and Leeds. Plus, we also have our National Customer Support Centre based at our Head Office in Blackpool. That means we can supply powered access machines to locations across the UK. Wherever you're based in the country, you can rely on us to supply you with everything you need to get the job done.