As you're probably already aware, working at height brings its own risks and dangers, and the same is true of working on scaffold towers. So, if you need a refresher on the best ways to keep you and your workers safe while working on scaffold towers, we're here to help.
Why is scaffold tower safety important?
Accidents are more likely to happen on a construction site if there are no safety measures in place, which is why it's so important to have them. Here are a few of the worst incidents that can occur if safety is neglected when working with scaffolding:
A fall from height. This can occur during assembly or while the tower is in use.
Injury when assembling or dismantling the scaffold tower, usually caused by falling materials.
Injury from falling objects that have been dropped from the tower's platform.
Collapse of the scaffold tower due to inadequate assembly or poor positioning.
Happily, ensuring that all the correct safety procedures are followed can drastically reduce the risk of these accidents occurring.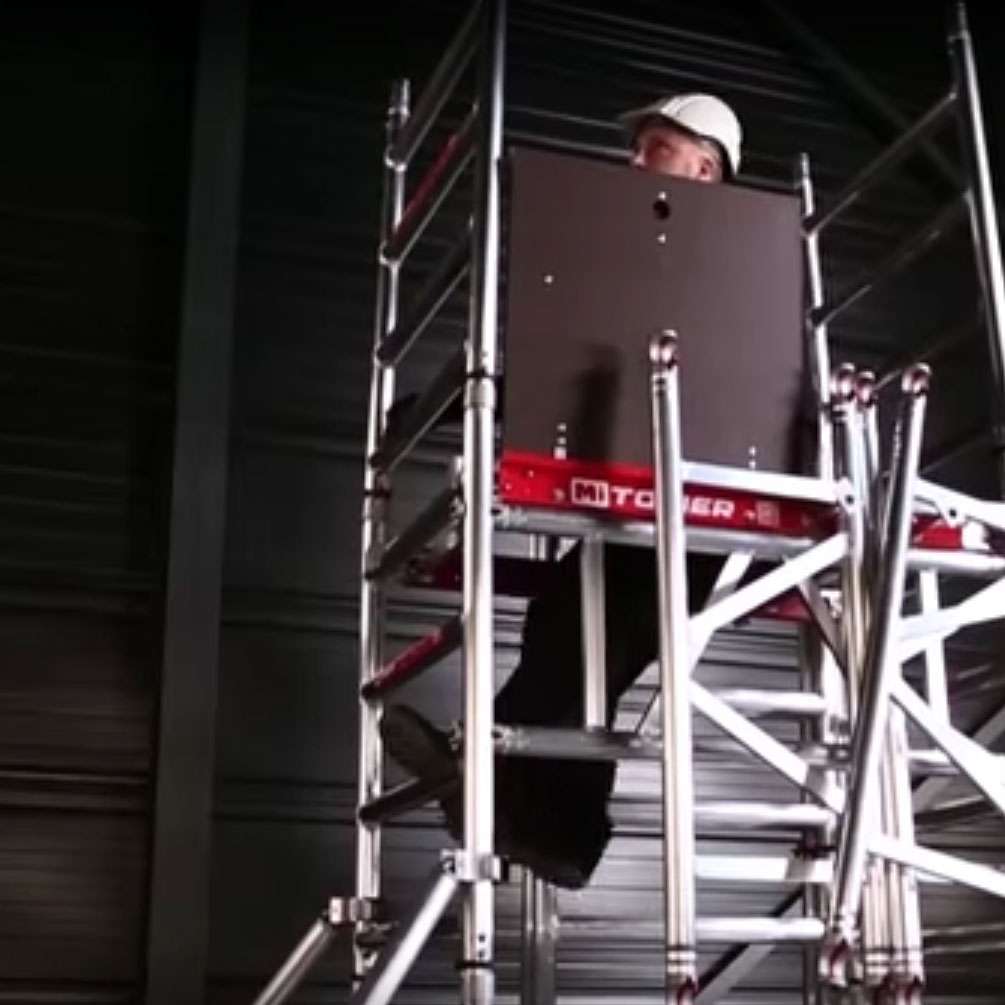 How to safely use scaffold towers
The Work at Height Regulations offer specific guidelines on how you can ensure both safe assembly and safe use of scaffold towers. Assuming that you're operating within a professional, fully qualified team, we'd recommend glancing over these documents every once in a while to refresh your memory on its contents. To help you out, here's a brief outline…
To start, you'll need to conduct a full risk assessment before assembling a scaffolding tower, to ensure that the environment you're working within is safe to do so. This should be completed by a qualified professional who can provide you with solutions to any potential problems that may arise during construction.
Once the risk assessment has been completed, construction can begin on the tower. Once that's done, a pre-use inspection is a must before anyone attempts to climb the tower. This means a pre-check record document must be completed. Throughout the use of the tower, regular safety checks need to be conducted and documented to ensure that the tower remains safe to use.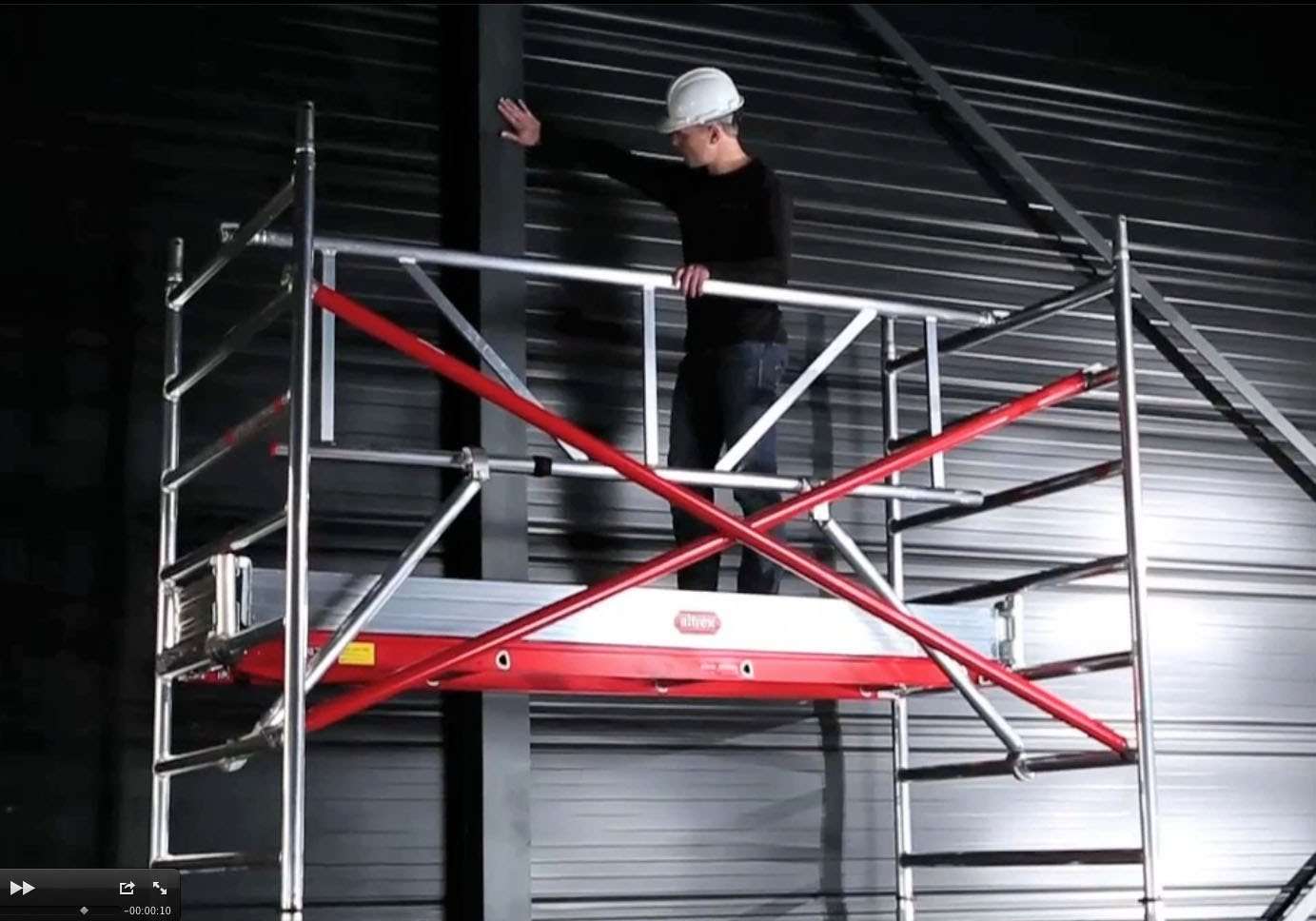 Our top tips for scaffold tower safety
Of course, it's essential for all of your workers to maintain a certain level of training, as well as adhere to the guidelines set down in the Work at Height regulations, but here are a few extra top tips which we've put together to help you stay extra safe when working on scaffolding.
Invest in safety gear – hard hats, as well as harnesses and lanyards help to prevent injury to workers.
Communicate problems – if you spot an issue with the structure of the scaffold tower, be sure to inform your team immediately, so that everyone can stop working until the issue has been addressed.
Follow instructions – we know this one sounds obvious, but always follow the correct construction and dismantling instructions provided by the manufacturer. Remember, not all scaffold towers are the same (AGR and 3T), and they will differ in their construction processes.
Get Trained – Ensure that you and your colleagues know how to assemble and use Scaffolding Towers correctly – Book in for a PASMA Towers Course on our Training site.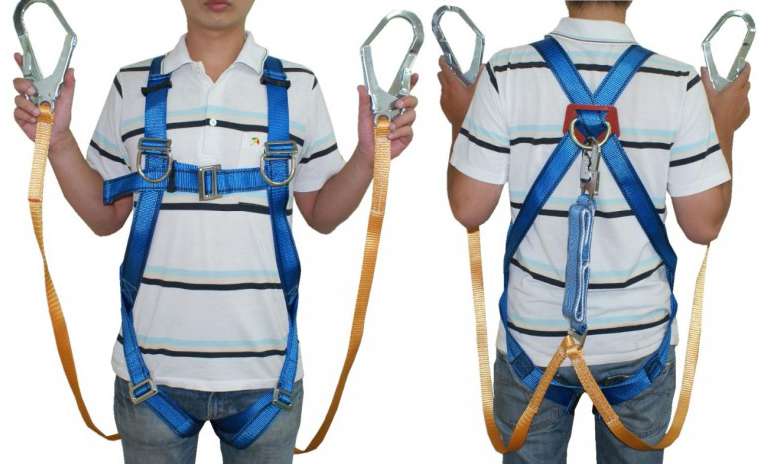 So, that's all the safety elements covered – and if you do find yourself requiring some effective, reliable scaffolding for a job, you're in exactly the right place. We've been providing quality equipment and tool hire services to the DIY and trade sectors for more than 50 years, operating from 16 tool hire depots across the North West & Yorkshire, including several in major hubs like Manchester, Liverpool and Leeds.
If you have any questions regarding any of our products and services, then feel free to give our team a call on 0333 323 2100 or email salesoffice@smithshire.com. Alternatively, if you require more info on PASMA Training, call 0333 323 2022 or email training@smithshire.com. We're always happy to help!