Taking on Blackpool at Bloomfield Rd
Just last month, Blackpool FC held a Sponsors XI versus Blackpool XI on the hallowed turf at Bloomfield Rd. As a key partner throughout the season, Smiths Hire were able to field two players, Harry Sidley (Sales Office Manager) and Matt King (Central Hire Team). Despite a good performance and some silky skills – a nutmeg from Mr Sidley, the Sponsors XI fell to a 12-8 defeat, a valiant effort going unrewarded on this occasion.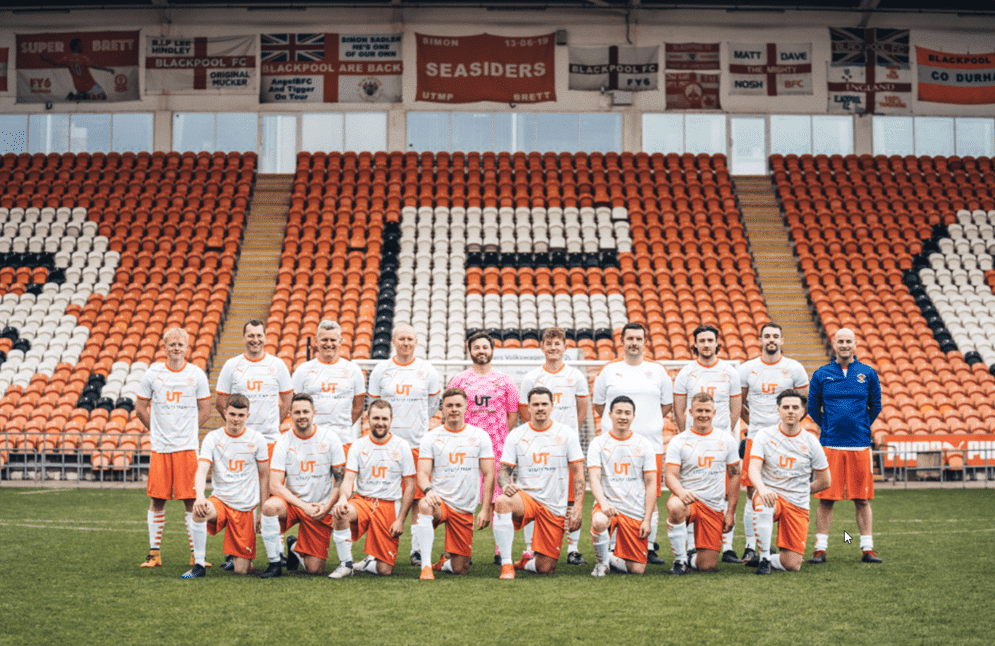 In attendance was Smiths Hire's Marketing Director David Turner who had this to say…
What a fantastic day for the sponsors! Our lads played very well and did our company proud. Getting the chance to play on the pitch here at Bloomfield Rd and use the changing rooms etc. – it was a fantastic insight for the lads into what it must be like to be one of the Blackpool FC players. A really exciting bit of added value from the club at the end of the season. It's been excellent!' 
https://www.blackpoolfc.co.uk/news/2022/05/02/partners-play-on-the-pitch-event-a-success/
New Castleford Tigers Sponsorship for 22/23
Smiths Hire are delighted to announce they'll be sponsoring the Castleford Tigers www.castlefordtigers.com for the upcoming rugby league season. The West Yorkshire based rugby club will be teaming up with the national hire firm for the first time and it's an exciting opportunity for both teams.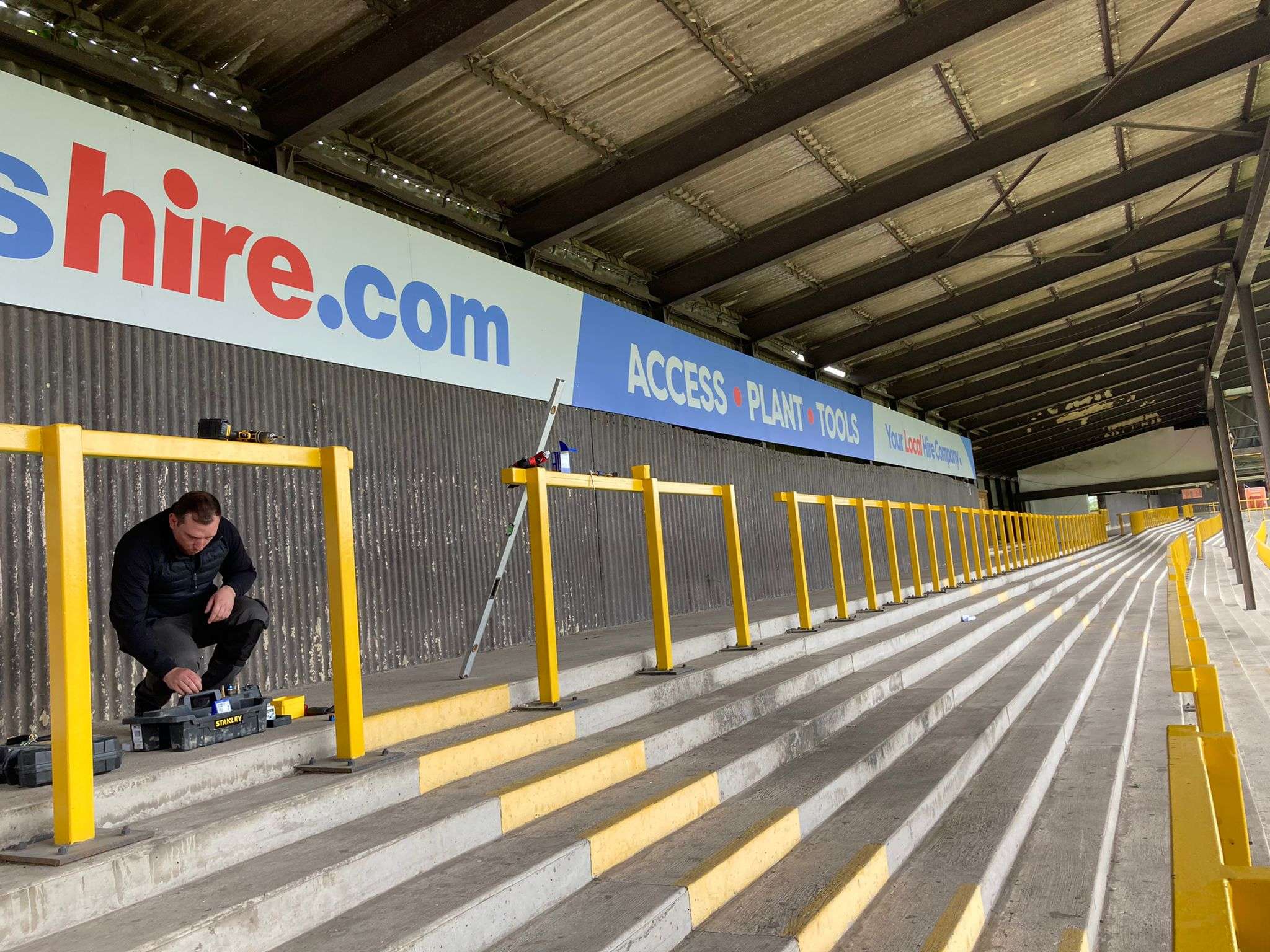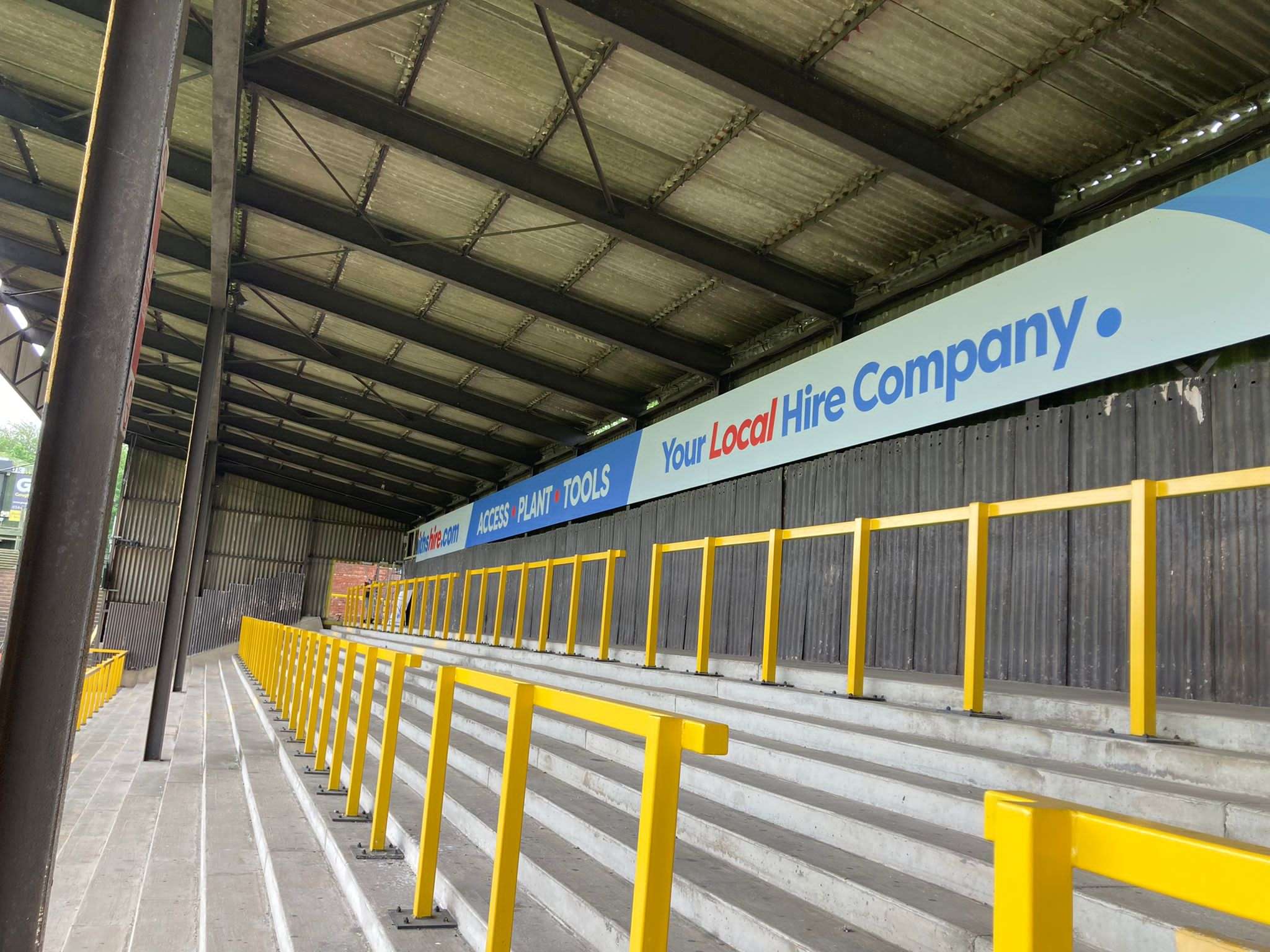 Sean Mercer and David Turner (Smiths Hire Directors) are delighted with the team-up… "We're a business that understands the importance of sport to a local community and the Castleford Tigers are a classic demonstration of this. Everyone in the town follows the club religiously and we're delighted to join them on the next stage of their journey".
Smiths Hire are a national hire firm with depots across the North of England and are quickly building their reputation for quality equipment delivered with quality customer service in the county of Yorkshire with two depots in Castleford and Leeds employing local people. Here's to a very successful year for both partners.
Announcing – Fylde Rugby Sponsorship for 2022
As ever, Smiths Hire are staying in touch with their roots. The award-winning hire firm began on the Fylde Coast over 50 years ago and, fittingly, are teaming up with local rugby side, Fylde Rugby Club www.fylderugby.co.uk by sponsoring them for the rest of the year and into 2023. Banners will be placed at the ground and a sign at pitch side plus full page ads in FRFC's literature. A great way to help support a local sports team whilst maintaining exposure in the area. Smiths Hire have also supported the club with a delivery of Heras fencing to try and keep the ground secure and create better supporter flow in and out of the ground.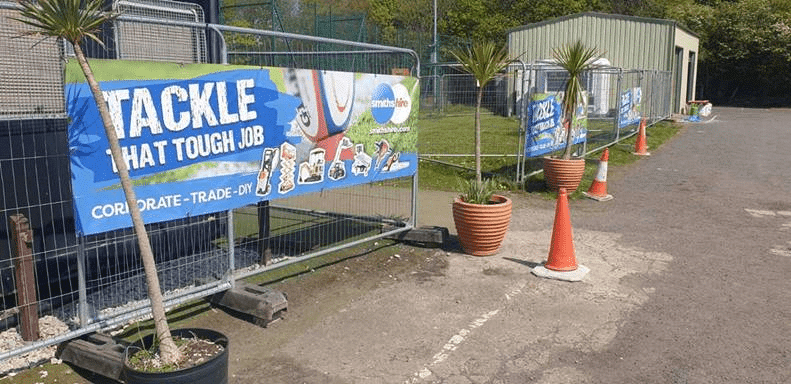 Sean Mercer Sales Director… "Were excited to be linked to this historic club, its local to our head office and a great place to entertain our customers, they're a great team of people who love the sport, a perfect partner, lots of passion, we relate to that and wanted to be a part of it".
Smiths Hire at the Blackpool Cup!
Easter 2022 saw the return of the annual Blackpool Cup. Over 300 teams and 10,000 participants took part in the event representing ten different nationalities. Players taking part ranged from 7 years old to 17 and hundreds of people showed up to offer their support and encouragement to the teams. Smiths Hire were on hand to support the event too, working with Gavin McIntyre Director of Football www.euro-sportring.com SH provided a full events solution with outdoor toilets, silent generators and heras fencing to the event plus we were asked to create bespoke physical sponsorship advertising wishing the teams 'Good Luck' these banners were positioned tactically around the pitches and even on the goals!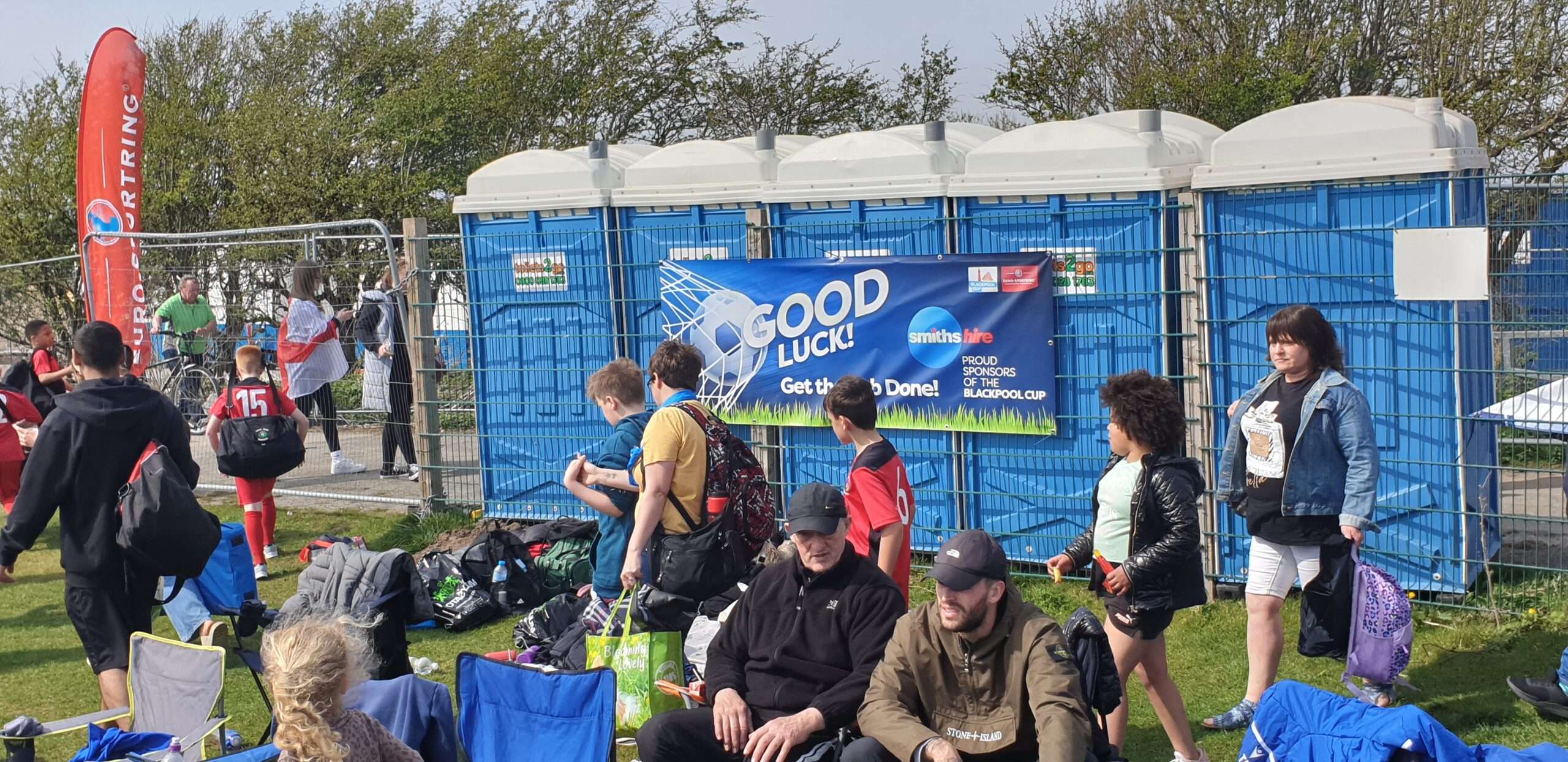 Marketing Director David Turner was pleased to be a part of the event…
"It's such a huge tournament and a great thing for the young people taking part and their families cheering them on. The Blackpool Cup has been going since 1994, it's become a huge thing in the town and we're delighted to help out and show our support in any way that we can".
A busy month or two then for Smiths Hire who, it seems, never rest on their laurels. Alongside all of the above, they've also launched a new STIHL product store. You can find more details here.