Last season, which marked Smiths Hire's second year as sponsor of the football club was incredibly successful – resulting in promotion from League One into the Championship for Blackpool FC and the successful launch of three new depots for the national hire outfit. Highlighting growth and improvement on both sides.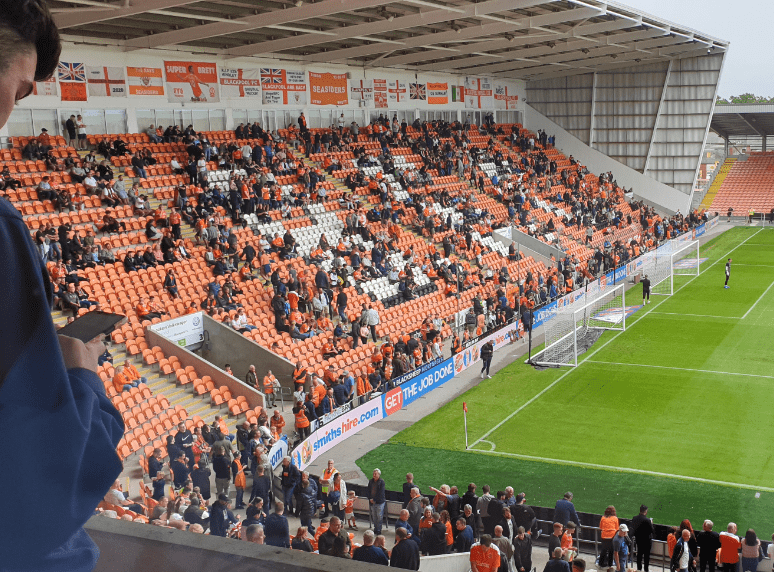 Now, the relationship between the two begins its third year. Both parties are looking at exciting new challenges ahead of them and refusing to rest on their laurels.
For the forthcoming season, Smiths Hire will be Blackpool's social media sponsor – helping fans that can't be at Bloomfield Rd on matchdays keep up with the latest scores and in-game news as it happens.
On top of this, they'll be supporting the club by taking up advertising around the ground and in matchday programmes. In-turn this will fuel awareness around the Smiths Hire brand as the Championship offers larger TV audiences – not to mention the return to live crowds in stadiums as life begins to return to normal. 
David and Thomas Smith, Directors at Smiths Hire had this to say about the sponsorship:
'It's a no-brainer for us to continue working with the club. Especially after such a fantastic year last year. We got to be a part of this fantastic journey – and that's value in itself. The partnership is great for us as a business but getting to go to the play-off final and see our local side win is a fantastic memory and it's why we wanted to be a part of this from day one.'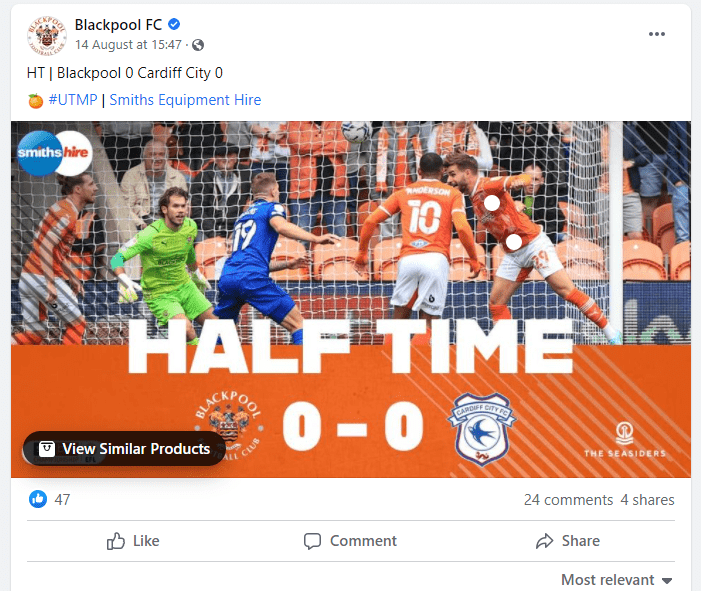 Founded in Blackpool more than 50 years ago the national hire firm takes its roots seriously and believes in reinvesting in the town and the local community. Sport is just one of the many ways they show this passion for the local area.
Alongside assisting in re-building some of Blackpool's more iconic landmarks (hotels and the world famous mirrorball), boosting employment in the area and contributing to the economic wellbeing of the town. 
Let's hope it's another successful season for both sides.