Smiths Hire, which developed from a family-run coal merchants dating back as long as 150 years ago, currently operates 13 depots in locations including Leeds, Manchester, Preston and Liverpool, as well as its Blackpool headquarters.
The business has gone from strength to strength, in 2018 and 2019 winning the HAE Awards Hire Company of the Year title, a major industry award, and being shortlisted for the 2020 prize alongside national names like GAP Group and Speedy Hire.
Now Smiths is continuing its growth by announcing plans to open at three new sites – in Morecambe servicing the Lancaster area, Burnley and another northern city location. The business was advised on the opening of its latest three sites by a team at Napthens solicitors led by Commercial Property partners Martin Long and Paul Hardy.
Napthens has advised Smiths Hire for the full 50 years that the business has operated, and even longer dating back to when the company was a coal merchant business.
Martin Long said: "Smiths Hire is a well-known name on the Fylde Coast and beyond and it's been great to see the business grow for so many years. As a legal advisor to Smiths for more than 50 years, Napthens has advised on the many steps of this growth as the business has opened new depots to meet demand.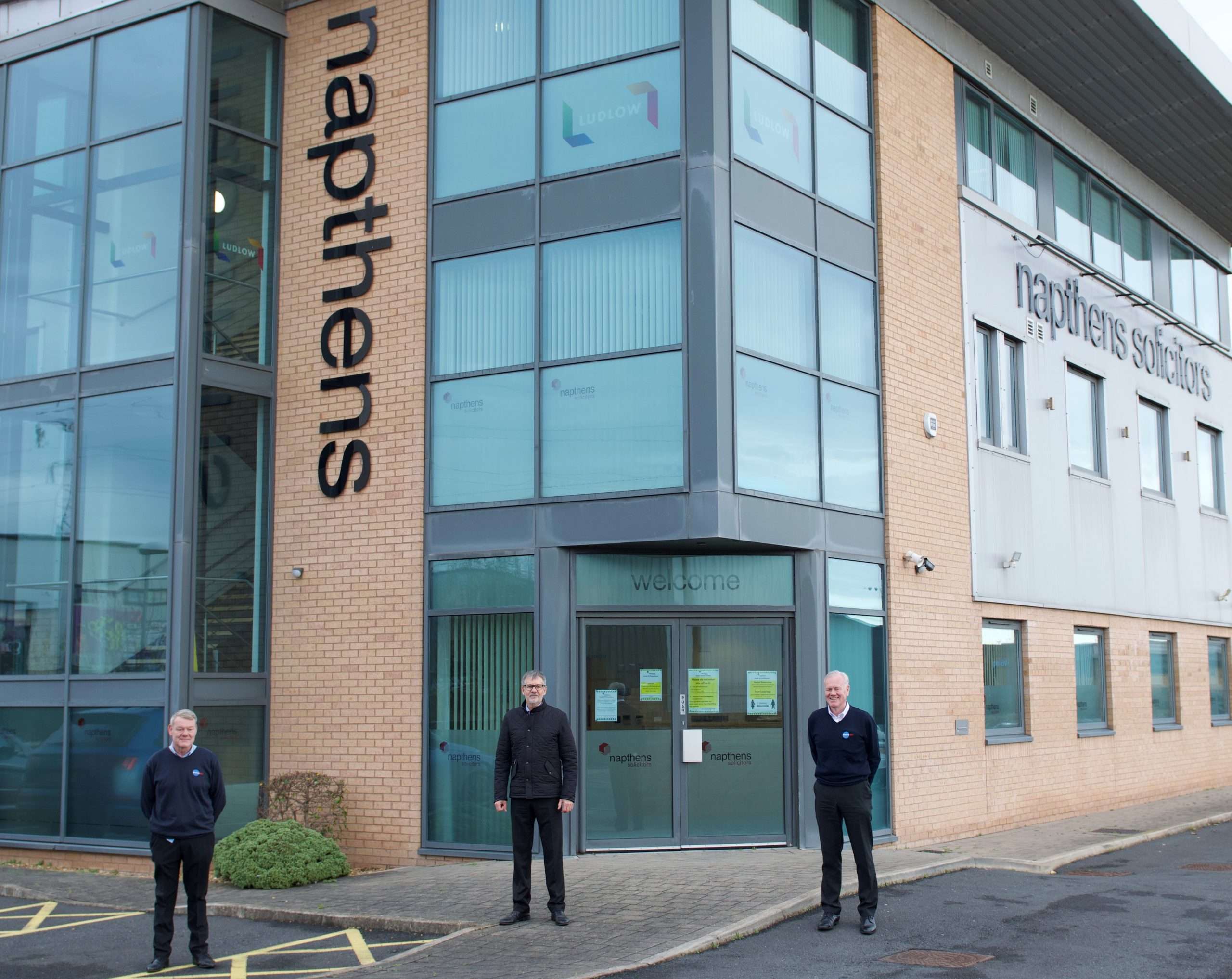 The business, which employs 145 staff across its sites, is also reporting record turnover and profit this year despite the restrictions of the Coronavirus lockdown.
Plans are now in place for the next stage of Smiths Hire's growth, developing its central hire team which offers a national hire solution across the UK.
Smiths Hire recently became Blackpool FC's official match day social media sponsor for 2019-20, and supported the club with equipment and tools during work to upgrade buildings at its training ground.
David and Thomas Smith, managing directors at Smiths Hire, said: "Fifty years is an incredible landmark for the business which has now grown from its roots in Blackpool to develop a national reputation.
"As every business has done, we've faced challenges this year but the lockdown has seen a marked increase in orders via the website from people who now have more time to carry out DIY projects and home or garden improvements.
"We have a strong brand recognised at a national level, and along with the expansion of our depots we are also looking to build our national managed hire offering, First Call, which offers major opportunities for growth."