Here at Smiths Hire we had the pleasure of hosting some of our customers for a golf tournament recently. It was great to finally get together with our valued clients after the challenges of recent years. We were able to put faces to the names of new customers and reconnect with the old ones.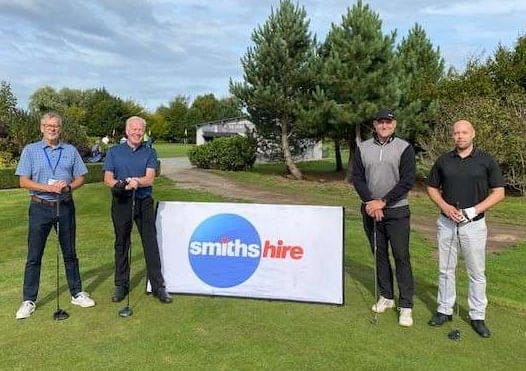 The day was a great success, in part because the weather gods shined down on us and gave us some remarkable conditions to play in at Staining Lodge Golf Course. The course itself is set in 160 acres of rural Fylde countryside and provided a scenic backdrop to the day.
The guests were greeted at the venue by a Snorkel S2755RTE, narrow electric scissor supplied by Scott McCall from Snorkel Lifts UK. We welcomed 16 teams in total, all eager to be in the running for the prestigious winning team title. Our guests enjoyed delicious bacon butties prior to heading around the course on a shotgun start.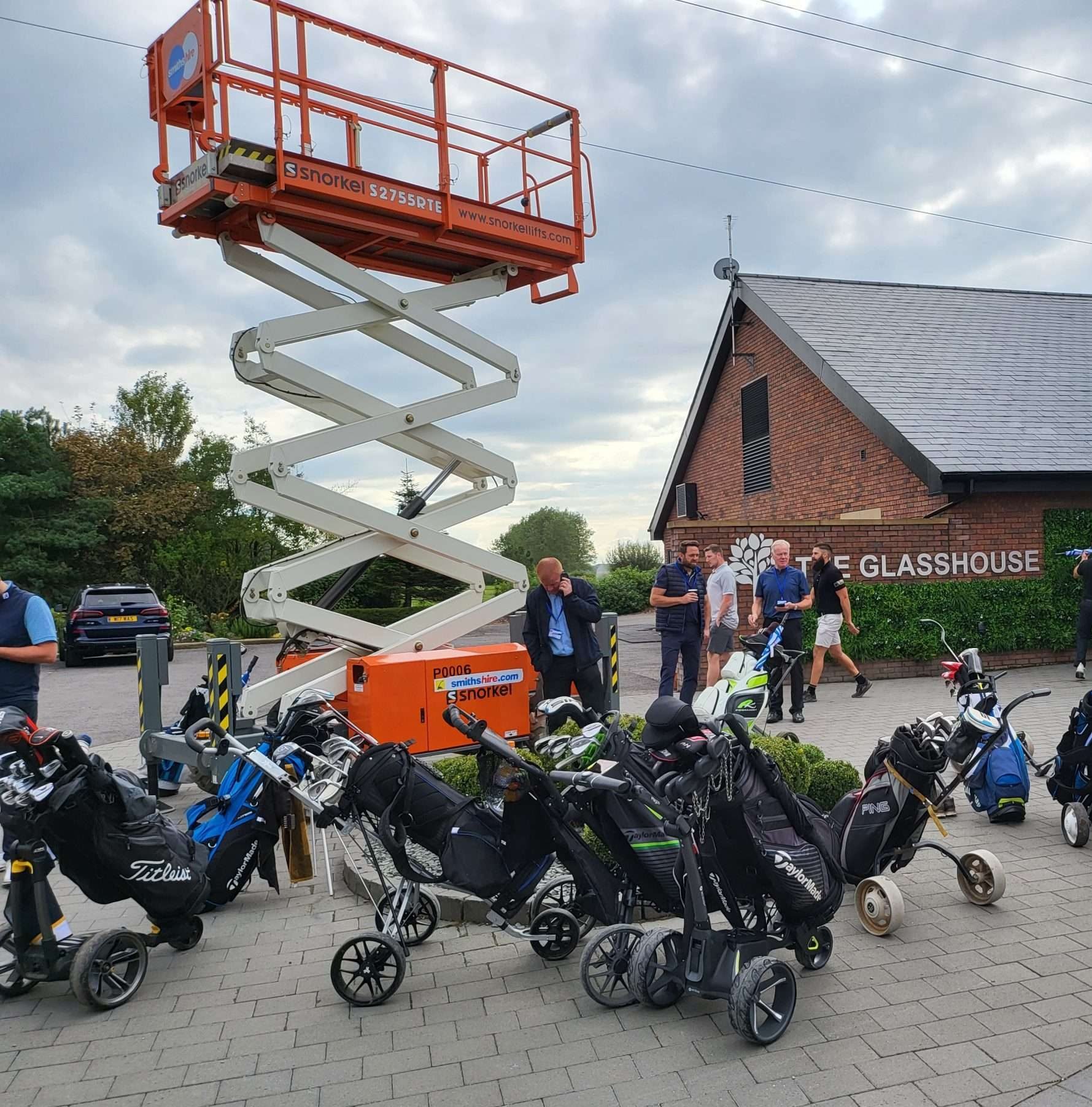 Then, it was back to the beautiful setting of The Glasshouse for refreshments and a hearty Lancashire hotpot lunch. Followed by the team winners receiving their trophies and prizes, which were presented by Smiths Hire Managing Director, David Smith.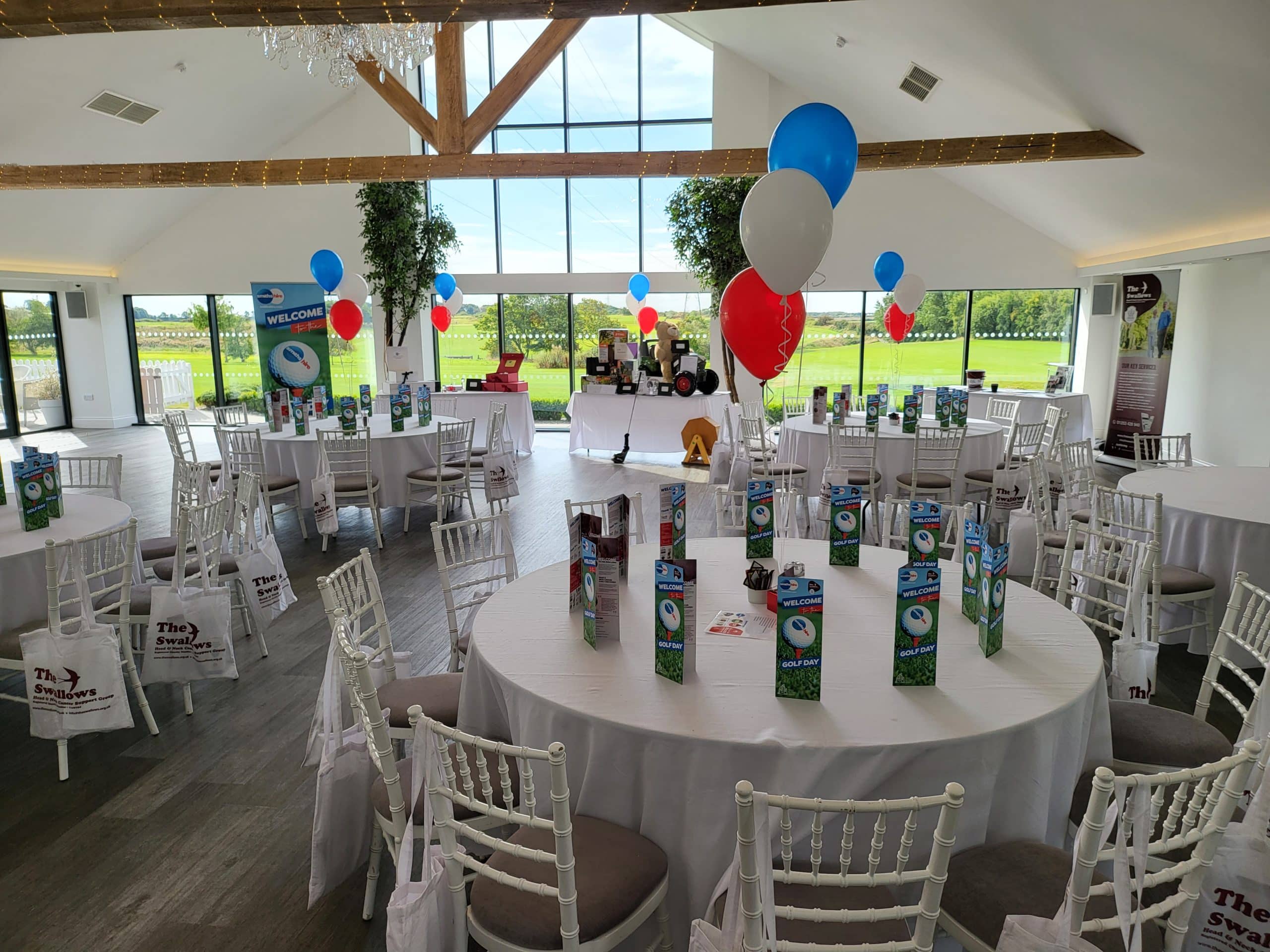 On the day, we also hosted a charity raffle on behalf of The Swallows Head & Neck Cancer Support whereby we raised over £1,200, as well as our guests winning some fantastic prizes.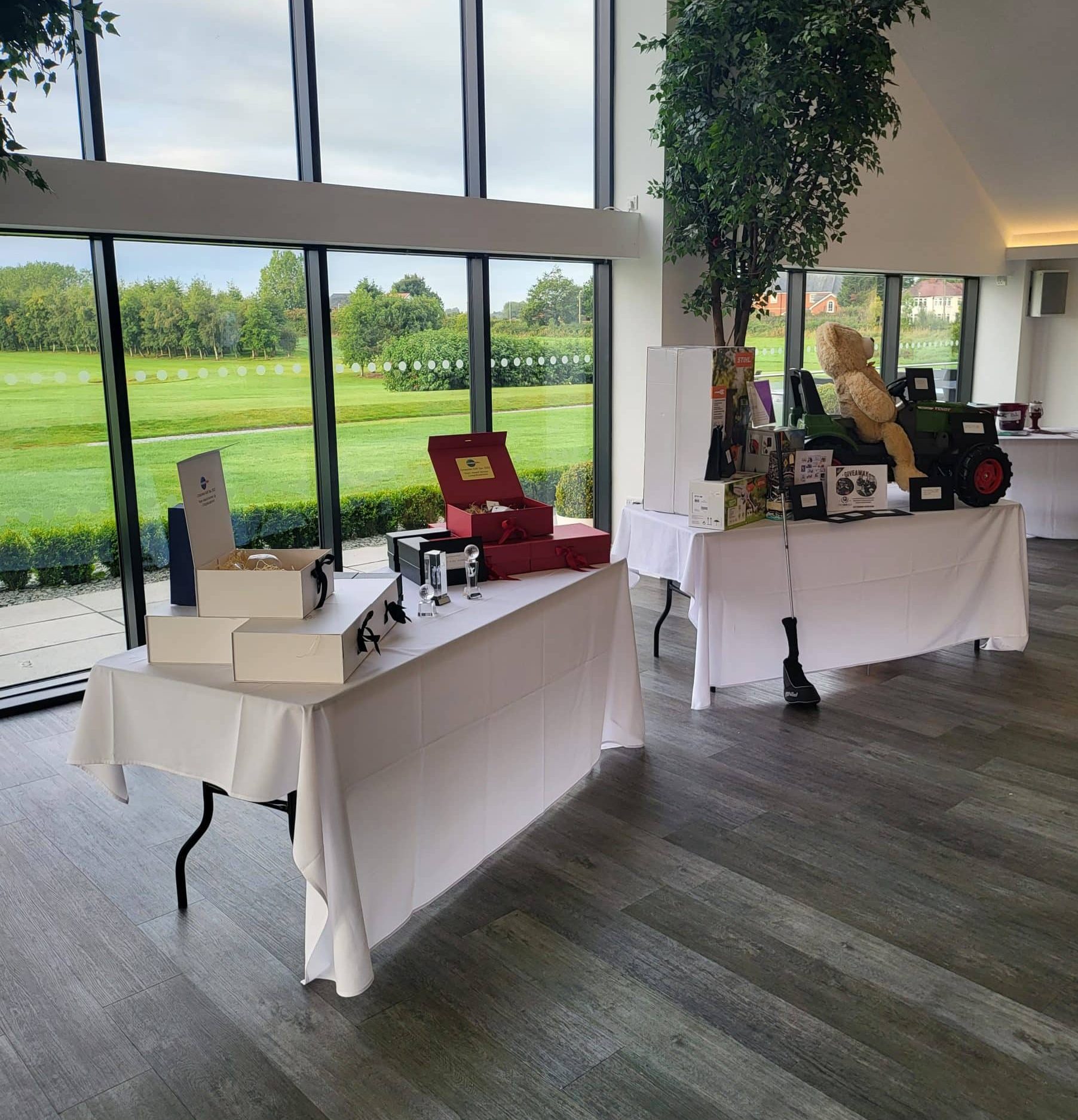 A special thanks goes out to our event sponsors Tower Insurance, PV Dobson, Forsyth & Steel and Snorkel.
This event is part of our Smiths Hire commitment to sports hospitality which includes ongoing relationships with Blackpool FC, Castleford Tigers and Fylde Rugby. We hope that this event will be the first of many golf events that we will host in the future.