The town is where it all started over 50 years ago for the business and these roots are important to them – which is why they've joined forces with the local football club for the third year running. The new season kicked off with a home game at Bloomfield Rd, with Reading the visitors. And, Smiths Hire had the chance to debut their brand new executive box.
The box has been furnished in white with a splash of Smiths Hire's signature blue across one feature wall. Decorated with company images from the past and present – including some black and white images from back when the business was first formed.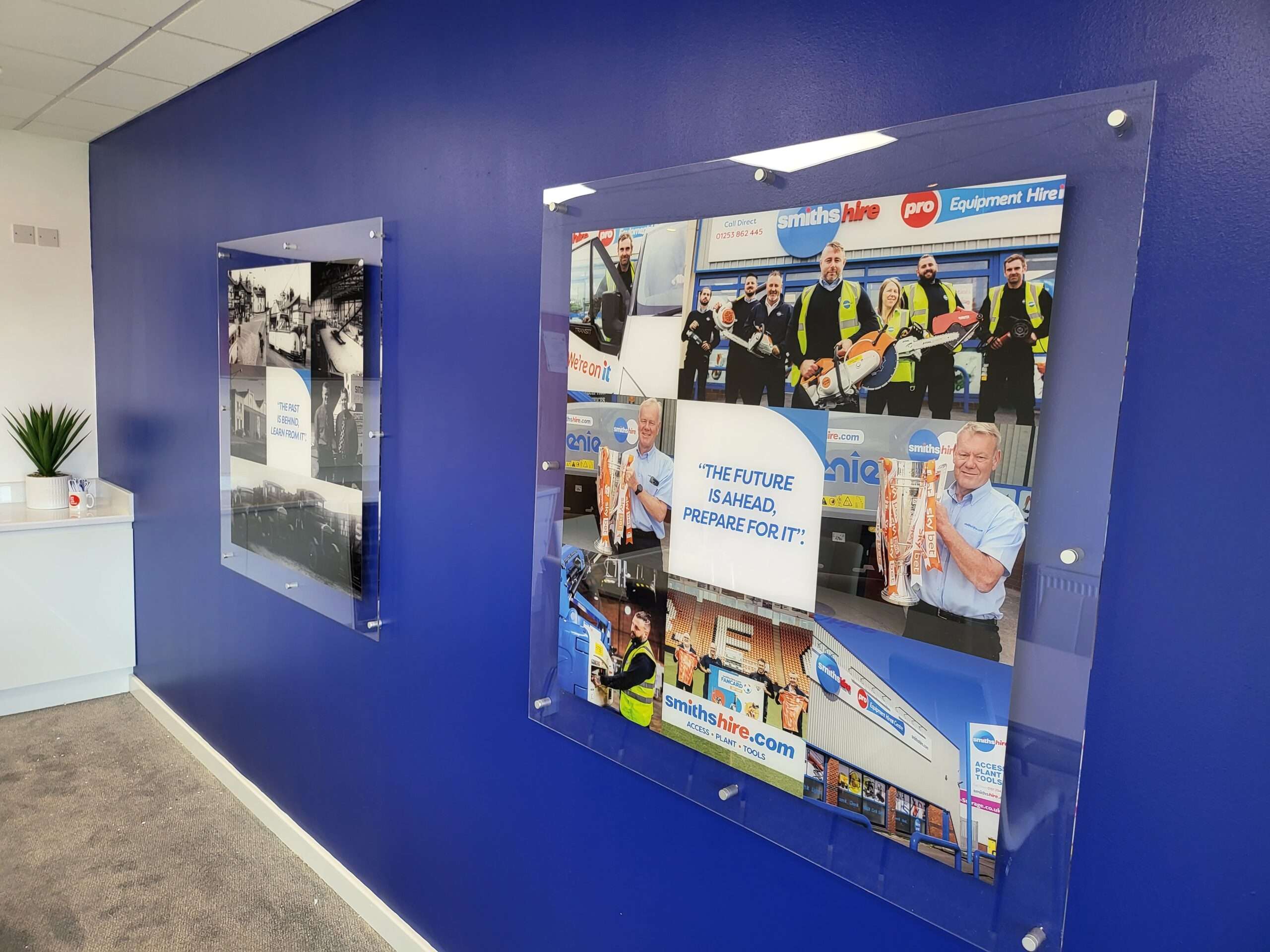 There's also a timeline showing the story of the hire firm from inception to present day. This sits above the sliding door to the box's very own balcony – a perfect vantage point to watch the match. Speaking of which, Blackpool ran out 1-0 winners on the day – an excellent start to the season for both the football club and Smiths Hire's guests on the day.
Directors David and Thomas Smith had this to say…
It's great to team-up with Blackpool FC yet again and to start the season with a win. Every one of our guests had a fantastic time at the Reading game and the box itself looks absolutely fantastic. Hopefully the win is a sign of more good things to come this season.
The box will also be used for business meetings during the week, as well as the perfect place to entertain up to 12 guests with food and drink at every home game.
The next home match will be Swansea City on the 13th August. Come on you Seasiders!