We know that when you're managing your own site, safety and security are always going to be amongst your top priorities – both in terms of your employees. But also for your on-site equipment. This is especially true if you're operating within a work environment that contains a lot of high-value items like tools, vehicles, and raw materials. So you'll want to ensure that your site is comprehensively protected from the risk of theft and vandalism.
Assets and equipment that have been hired rather than bought outright merits particularly close supervision, and we're all too aware of that. So when you choose us to provide tool hire and plant machinery hire services, we always make sure to offer a Damage and Loss waiver for extra peace of mind.
If it's something you think you may be interested in, then it may be worth casting a quick eye over the other security aspects of your site. To make sure that it's all fit for purpose, and allows you to have maximum peace of mind.
Check your fencing
It makes sense to start with the most obvious – temporary fencing is a fantastic way of protecting your construction site against unwanted access from thieves and vandals. It's the ideal solution for the constantly changing environment of a building site, as it can be moved around and adapted to fit the needs of the project. As cost effective deterrents against break-ins go, temporary fences are a must!  They're easy to erect, and they're usually made from pre-galvanised steel, which will stop most unwanted intruders. If you need to hire a complete Fencing solution, we offer Heras fencing and Hoarding panels as well as gates and fencing accessories.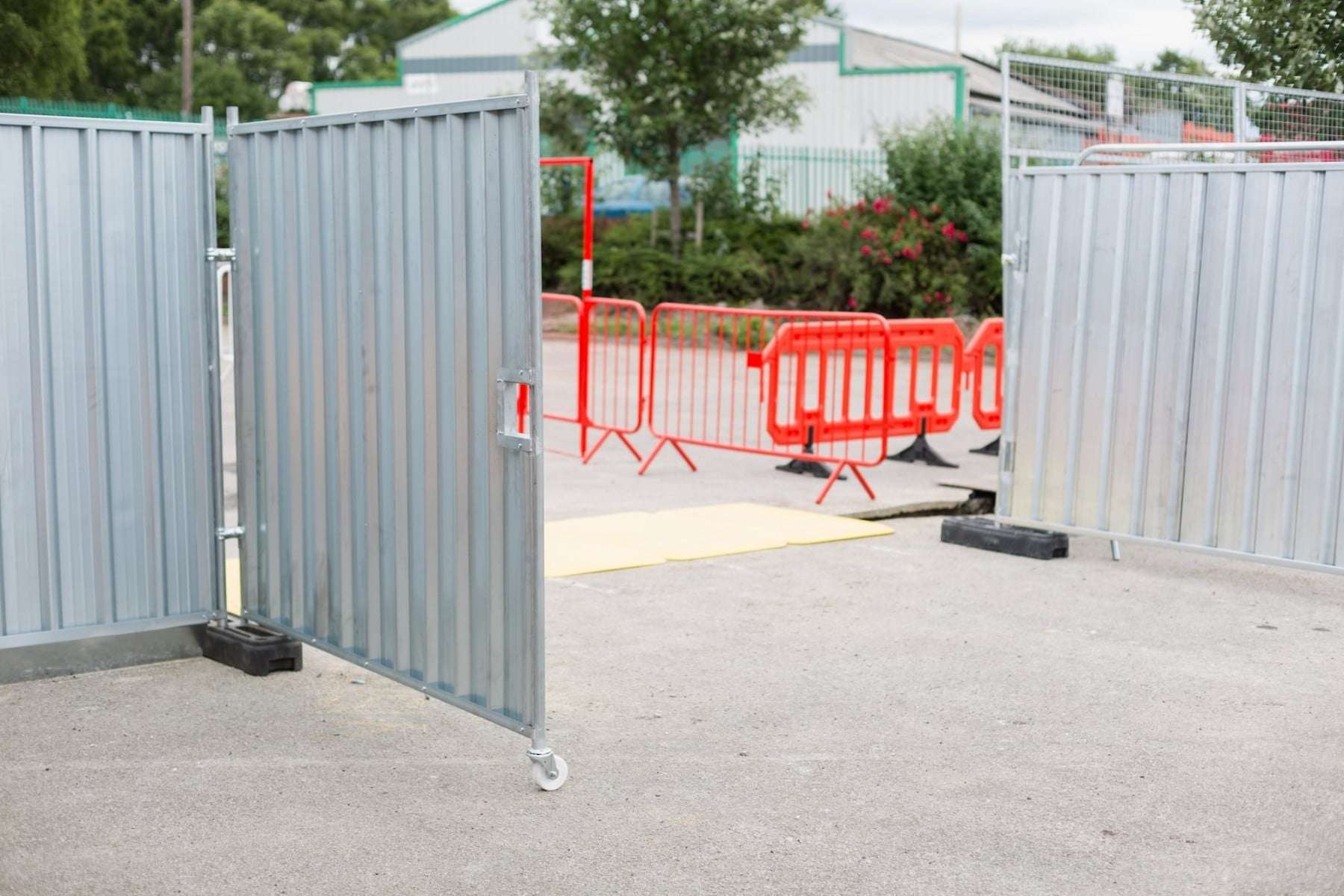 Secure storage
There's likely a lot of high value equipment and materials on your site, so investing in secure storage containers is never a bad idea, whatever the proposed timescale for your project. Portable storage containers can be rented for the duration of the project, to provide you with a safe location to store your high value equipment. They're near-impossible to cut through, and can be purchased with coded locks for extra peace of mind.
That means items like power tools and raw materials i.e. precious metals, fuel etc, can be safely locked away at the end of each day, as well as the keys to any heavy machinery being left on site overnight. The majority of thieves are opportunists, which means that if they don't specifically spot something they think worth stealing, most simply will not bother. Take a look at our range of Tool Chests, Fuel Cages and locakable battery charging banks.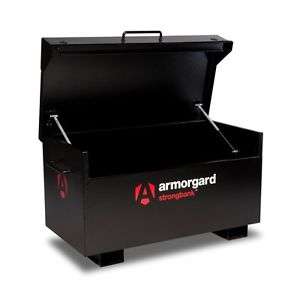 Implement access control
Depending on the size of your premises, it can be a very demanding task to individually verify everyone who comes onto the site, especially if you don't have a formal checkpoint system in place. There are a couple of ways of tackling this issue though. The simplest and most straightforward is having a security guard posted at the entry points of your site to check the ID tags of all those entering the premises. For long-term projects, or those with particular high-value materials on-site, you could always look into implementing a biometric facial recognition system to eliminate the risk of stolen key cards and ID tags. As you might imagine, these are the most high-end security options, but you may feel the investment is well worth it for the security value it provides.
Social engineering
This is an increasingly common concern, and surprisingly easy to fall victim to. Essentially, social engineering is the term used to refer to the types of scams that manipulate human beings rather than security systems, tricking staff into allowing access or giving away valuable resources or information.
One particularly common one recently involves the scammer messaging members of staff, claiming to be a person of authority, like the foreman or site manager. They may have already obtained the name of the person in question – lending themselves an extra veneer of authenticity – and claim to be sending texts or emails as they're (supposedly) going into a meeting, or unable to call (or be called) for some other reason. If the staff member believes them, the imposter can then instruct them to send on sensitive financial details or permit criminal accomplices with unfettered access to the site, or any other number of dangerous instructions.
How do you stop this? Simple – training. Make sure that your staff know how to spot the simple warning signs of common and increasingly sophisticated scams. And take care to implement company policies for verifying anyone who's giving instructions purely via text or email. (For example, checking the contact number or an email address with someone else. Or simply asking the opinion of another member of staff.)
Lighting and cameras
This might sound obvious, but it's a really big one, and always worth double-checking. CCTV and lighting are reliable and evergreen protections against intruders, especially at night. So it's worth ensuring that lights and cameras are covering all the key areas of your site where a break in could occur. Make sure that your lights are on, powered, and trained on areas where you think potential thieves might consider entering first. For extra security, you might even want to go the extra mile with night vision cameras. Obviously, many cameras are specifically designed to be unobtrusive, so it's worth putting up stickers and warnings in prominent places – often, these can act as reliable deterrents in themselves! Our extensive range of Site Lighting will provide exactly what you need to keep your site visible.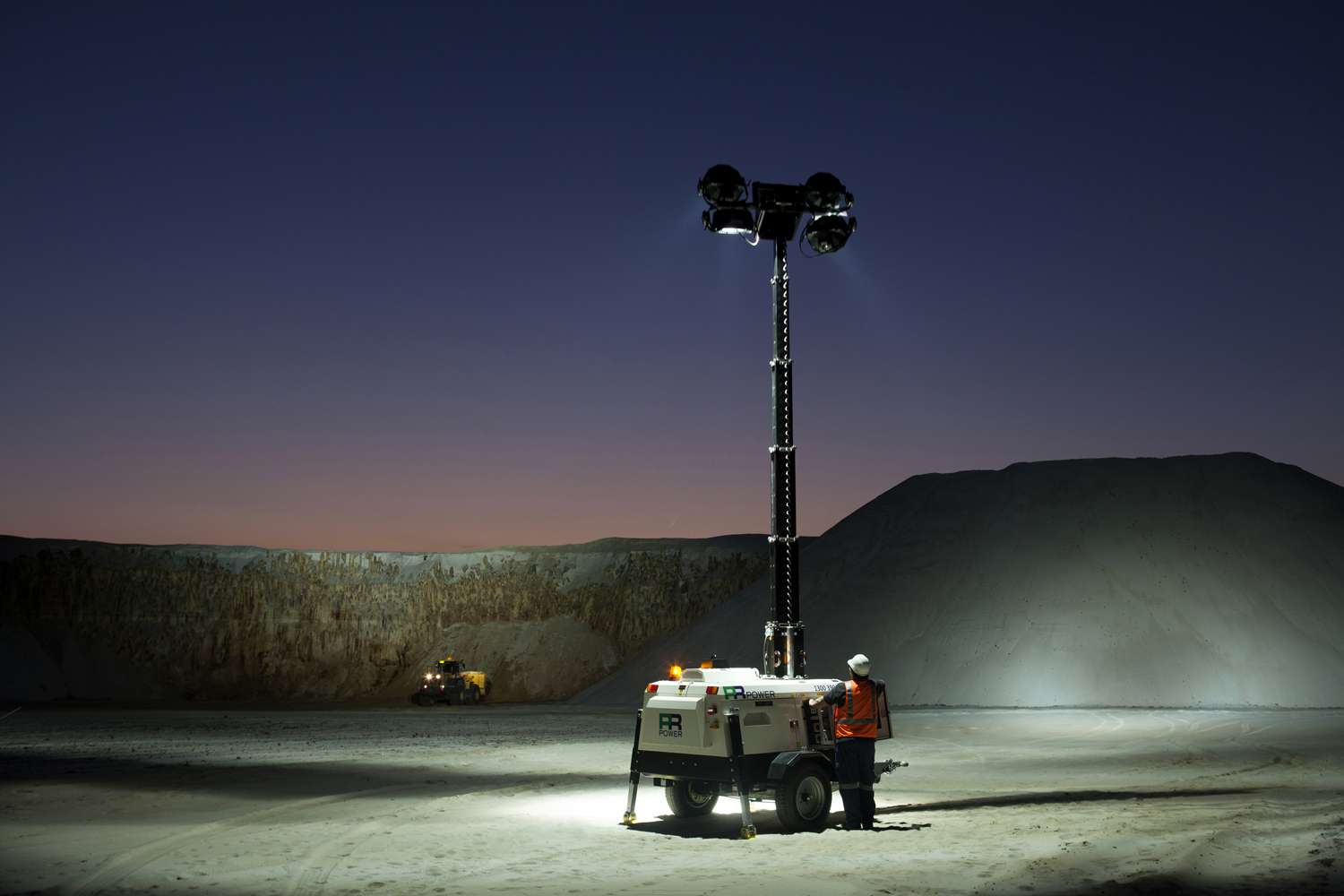 Those are the main points pretty much covered! We'll leave the finer details of your own security up to you though. Here at Smiths Hire, we'll concentrate on doing what we do best – supplying you with tool hire and powered access equipment services.
We've been providing powered access equipment and tool hire for more than 50 years here at Smiths Hire. We operate from 16 tool hire depots across the North West and Yorkshire, including several in major hubs like Manchester, Liverpool and Leeds . We also have our National Customer Support Centre based at our Head Office in Blackpool. Meaning we can supply powered access machines to locations across the UK. So, regardless of where you're based in the country, you can count on us to be able to help!
We know the importance of protecting your site from potential theft here at Smiths Hire, especially if you're using quality equipment that you've hired from us. If you've got a sizeable project coming up and require security solutions, give our team a call on 0333 323 2100 or email salesoffice@smithshire.com. We're always happy to help!