This month, Smiths Hire unveiled their brand new livery design to be rolled out across all of its fleet, including everything from their larger wagon cabs through to smaller transits and vans – with the transformations starting this September.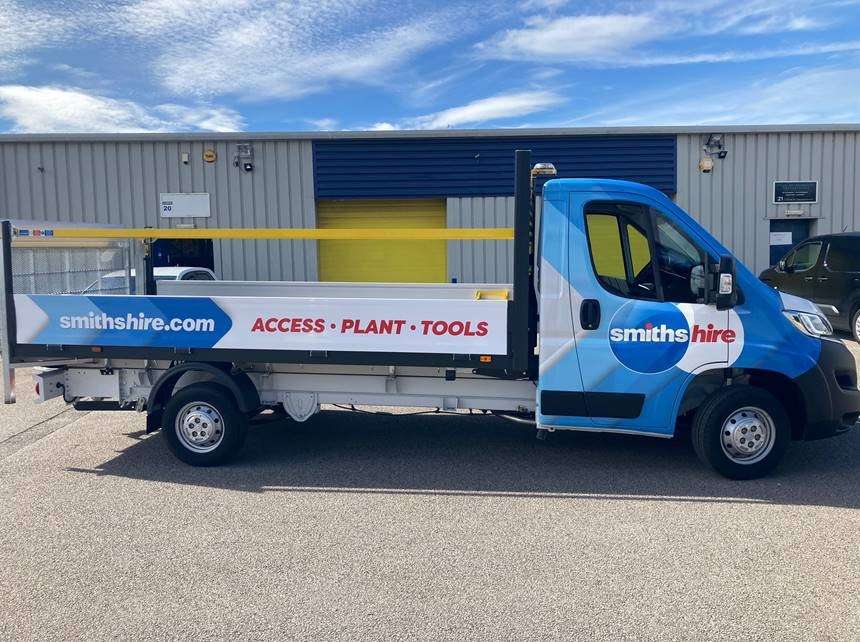 The bold new look is the result of a design that looks to present the company's ethos and approach through strong visual cues and a closer alignment with the Smiths Hire brand and its presentation.
The new livery is built around a chevron design that not only helps the vehicle and its branding to stand out on the road but also gives a strong sense of movement – emphasising the company's dedication to speed and efficiency. The four variations of the 'Smiths Hire blue' adding to the overall look and feel of the new vehicles.
Marketing Director, David Turner had this to say:
"We're over the moon with the way our new fleet is going to look. The first of the rollout is already complete and is giving us a real presence on the road. It looks great and manages to convey what we're about as a business too".
Whilst innovating and progressing the look of our vehicles, the design stays true to the Smiths Hire brand and manages to feel both exciting, new and familiar – it's a great balance.
The livery design has been applied by Steve Preston at Blackpool Van Signs – another fantastic local team-up from the national hire company that started it all in Blackpool over 50 years ago.
Keep your eyes peeled on the roads of the UK for our new-look vehicles and if you're after a sure-fire way to see the design in person, simply take advantage of our super fast delivery service and hire something from Smiths Hire today.