Your Hires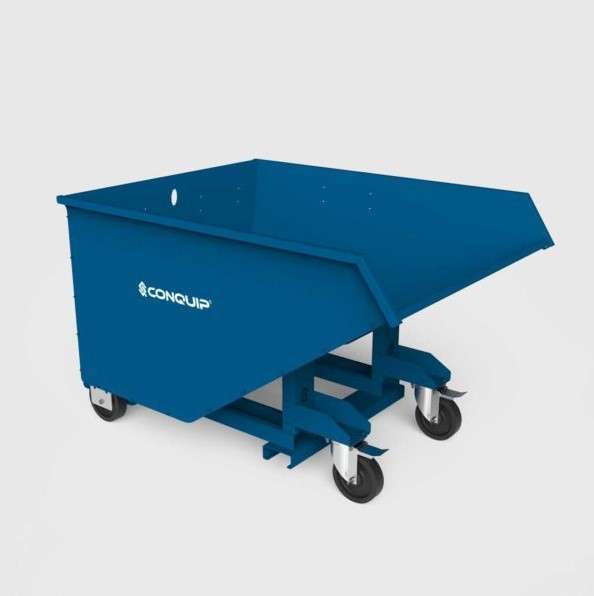 Telehandler Autolock Tipping Skip
Hire Information
In order for you to book this equipment for hire you must first specify the following information:
The date you wish to start hiring
The date you wish to finish hiring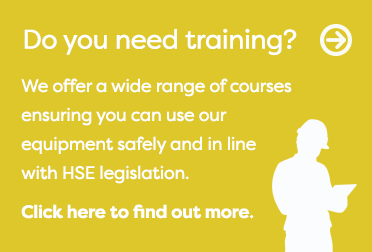 Telehandler Autolock Tipping Skip Hire
Telehandler Autolock Tipping Skip offers a faster, easier and safer method of transporting waste materials.
Ideal for the following applications –
House building – transportation of building materials around the site
Site waste management – transportation of waste materials to a larger skip
Interior fit-out & refurbishment – easy movement of materials within a building, compact size allows for transportation through standard door frame
Product Features:
Autolock system eliminates the need to attach safety restraint chains.
Utilising the telehandlers' tilt function to tip the load ensures that the Autolock cannot be accidentally tipped.
No levers or cables are required to discharge the Autolock so the driver can remain safely seated within the cab.
Standard width fork pockets reduces the need for adjustment of forks.
Raked-back design prevents damage to the skip.
Designed and manufactured with quality British and EU steel.
Options available – Standard Autolock (FA800-01200) or Standard Autolock With Castors (FA801-1200)
View product information for the Conquip Telehandler Autolock Tipping Skip
**Please note that there is a minimum hire period of 1-week on this product**
Discounted Web Rates:
Ex VAT & Delivery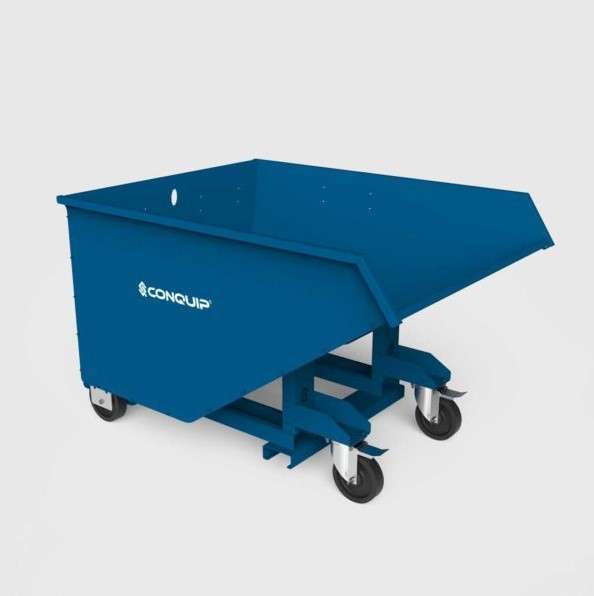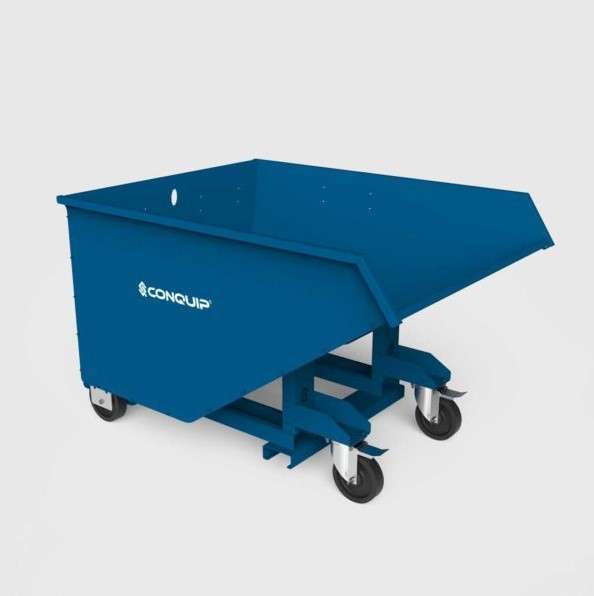 Specifications

Will vary depending on product required