Your Hires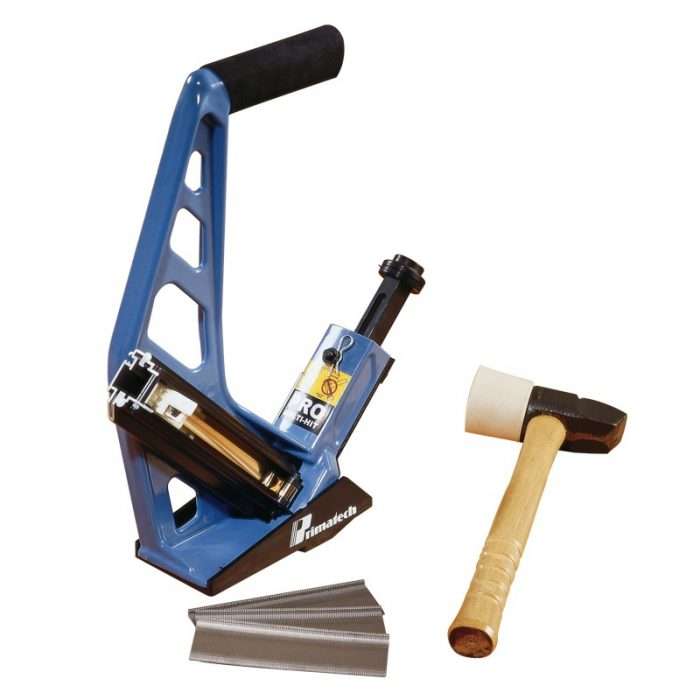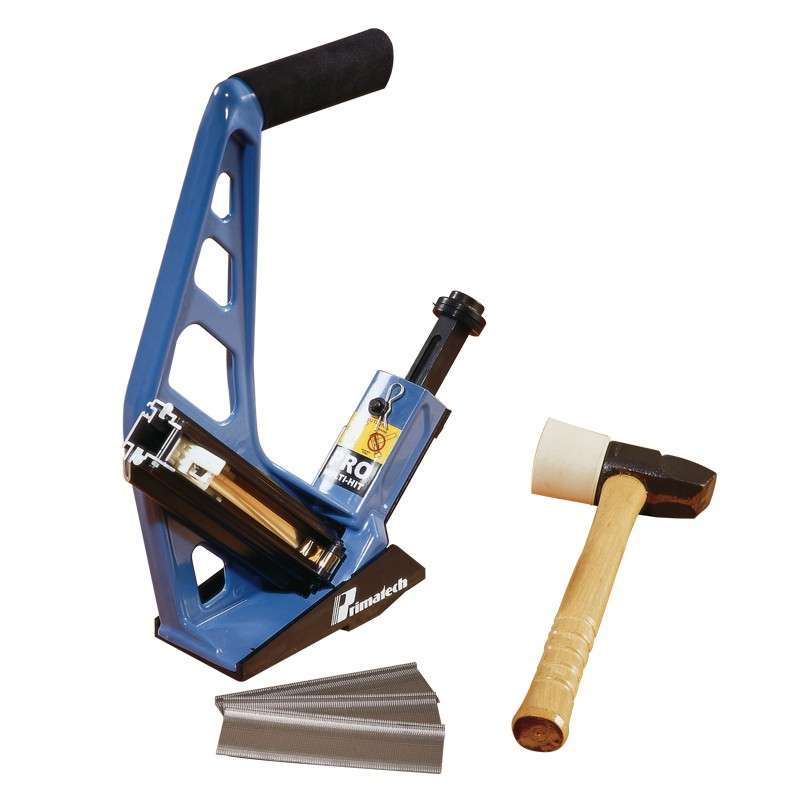 Secret Floor Nailer
Secret Floor Nailer Hire
Secret Floor Nailer (Porta) – a great tool to quickly lay standard tongue and groove floorboards. You simply position the tool and then strike the plunger with the mallet supplied to sink in the nail.
* Please note the nails are not included in the hire and must be purchased additionally at the time of the Hire.
– Perfect tool for the secret nailing of tongue and groove boards
– Drives and countersinks at the same time in one simple operation
– Nail Sizes Vary
– Magazine Capacity (100 x 50mm)
– Weight circa 3.4kg
EXPERT TIPS:
WHEN USING NAILS TO INSTALL A SUBFLOOR, IT'S IMPORTANT TO ENSURE THAT YOU HAVE APPROPRIATE NAIL SIZE FOR THE JOB AND AVOID NAIL POPS, PULLOUTS AND SHINERS AS MUCH AS YOU CAN. SMITHS STOCK A NUMBER OF PRIMATECH NAILS THAT WILL REDUCE THE CHANCE OF ANY ISSUES WHILST INSTALLING, AND CUT DOWN ON MAINTENANCE IN THE FUTURE.
THE TWO THINGS TO REMEMBER WITH INSTALLING NAILS IN A SUBFLOOR IS USING THE RIGHT SIZE AND CONSIDER THE SPACING. THE NAILS NEED TO BE LONG ENOUGH TO PENETRATE THE FLOOR JOISTS AND SINK, INCLUDING THE WIDTH OF THE TIMBER FLOORING. IN ADDITION, THE NAILS NEED TO BE SPACED 6 INCHES APART ALONG SUPPORTED PANEL EDGES AND 12 INCHES APART ON INTERIOR SUPPORTS.
Discounted Web Rates:
Ex VAT & Delivery