Your Hires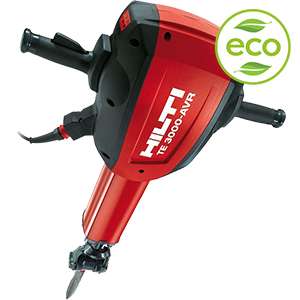 Hilti TE3000 30kg Heavy-Duty Breaker
Hilti TE3000 30kg Heavy-Duty Breaker Hire
Are you looking for a heavy-duty electric road breaker to hire that is powerful and durable? Here at Smiths Hire, we have a great range of electric road breakers available for hire. The Hilti 30kg heavy-duty breaker is the perfect road breaker hire tool for you. This is used for breaking up asphalt, demolition of solid concrete and compacted materials. Our electric road breakers for hire provides minimal vibration and impressive force. The Hilti breaker gives an impact energy of 68 joules at 860 impacts per minute, meaning it is capable of breaking up to 6 tons of concrete per hour.
Our TE3000 electric road breaker for hire is simple to transport and easy to use. A big advantage of our road breakers for hire is that there is no need for a compressor meaning that it is ready to use on-site in a matter of minutes. This heavy-duty electric road breaker for hire is ideal for digging and tamping in earthwork, breaking concrete in demolition, repair work and pipe laying.
Product Features:
Minimal vibration-damping handles.
Ideal for finishing, renovation, demolition and road work.
Hammering impact energy of 68 Joules.
Impressive breaking performance up to 6 tons of concrete per hour.
Minimal vibration less than 7m per s2, i.e. over 4 hours permissible trigger time.
Versatile and easy to operate no compressor required.
Click to view our full range of Concrete Breaker Hire products here
Discounted Web Rates:
Ex VAT & Delivery
Additional Day rate
£20.16
Vibration Rating Guide

8m/s2

Impact Rate (Impacts/Min)

1030

Hammering Frequency

860 impacts per minute