Your Hires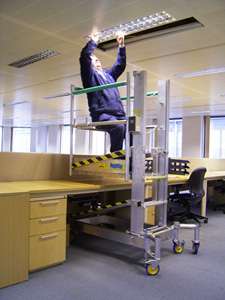 Desk Glider Work Platform
Hire Information
In order for you to book this equipment for hire you must first specify the following information:
The date you wish to start hiring
The date you wish to finish hiring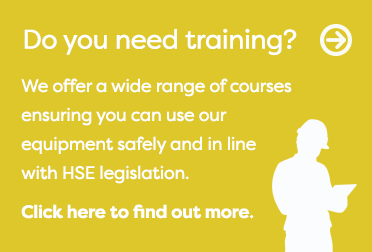 Desk Glider Work Platform Hire
The Desk Glider Work Platform 2.0m represents a real breakthrough in safe above desk access. It has been developed to solve an industry wide issue of how to work above desks, tables and workbenches safely and efficiently.
Compliance with the Work At Height Regulations.
More about the Desk Glider
Made from lightweight aluminium, the Desk Glider is height adjustable with a maximum reach height of 4.00m. It has a 900mm outreach, which allows an easy working reach of 1300mm. Besides this, maneuverability is simple as it glides over the desk top making access easy and more importantly safe.
Along with safe access over desks, the Desk Glider can also be used as a free standing access tower. Due to this, it makes it a highly versatile and compact dual purpose work platform for a variety of work at height tasks. The Desk Gliders small working footprint makes it ideal for working in corridors and confined spaces. The four point swivel castors offer sideways movement, a real benefit in congested areas. Once in position, the Desk Glider could not be simpler to use and to adjust to the required height.
Why Hire a Desk Glider?
The Desk Glider will prevent inconveniencing the user of the desk in many ways. The desk will not need to be cleared or computers, printers and telephones disconnected, nor will the desk need to be moved to do a simple job. In many cases, above desk work has to be undertaken out of hours as to not disrupt a colleague or clients work, this means extra cost to someone. Cost aside, the user of the desk may have to wait for some time before normal working service is resumed. The same can apply with laboratory benches and school desks. Now all this can be history with the Desk Glider.
The Desk Glider need never be redundant, it can be purchased and used solely for use over desks. In fact it is more likely to replace the need for step ladders in any business or facility. This is a goal desired by nearly every work place. Owning and operating this convenient access platform will eliminate the risk of falling. As well as this, it will help achieve full compliance with the Work At Height Regulations. Therefore protecting management and the employer from litigation resulting from a preventable accident. Most of all, keeping the client content, the employee safe and potentially increasing productivity and profits.
Click here for more product information
View our full range of Non-Powered Access Equipment
Discounted Web Rates:
Ex VAT & Delivery
Additional Day rate
£55.80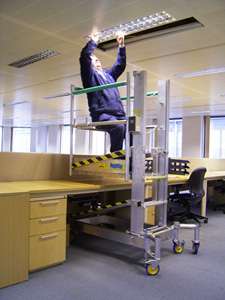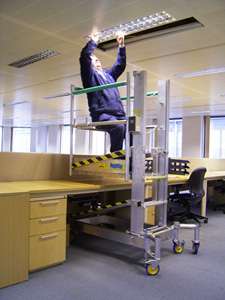 Name

2.0M Desk Glider Work Platform

Maximum Platform Height

2m

Maximum Working Height Height

4m