Working in construction can be pretty hazardous regardless of the time of year, but in Winter there are even more potential dangers to keep you on your toes. So, to help you and your staff stay safe on-site during the winter, here at Smiths Hire we've put together a list of tips to help you beat back the chill, keeping any mistakes, incidents and potentially injuries to a minimum.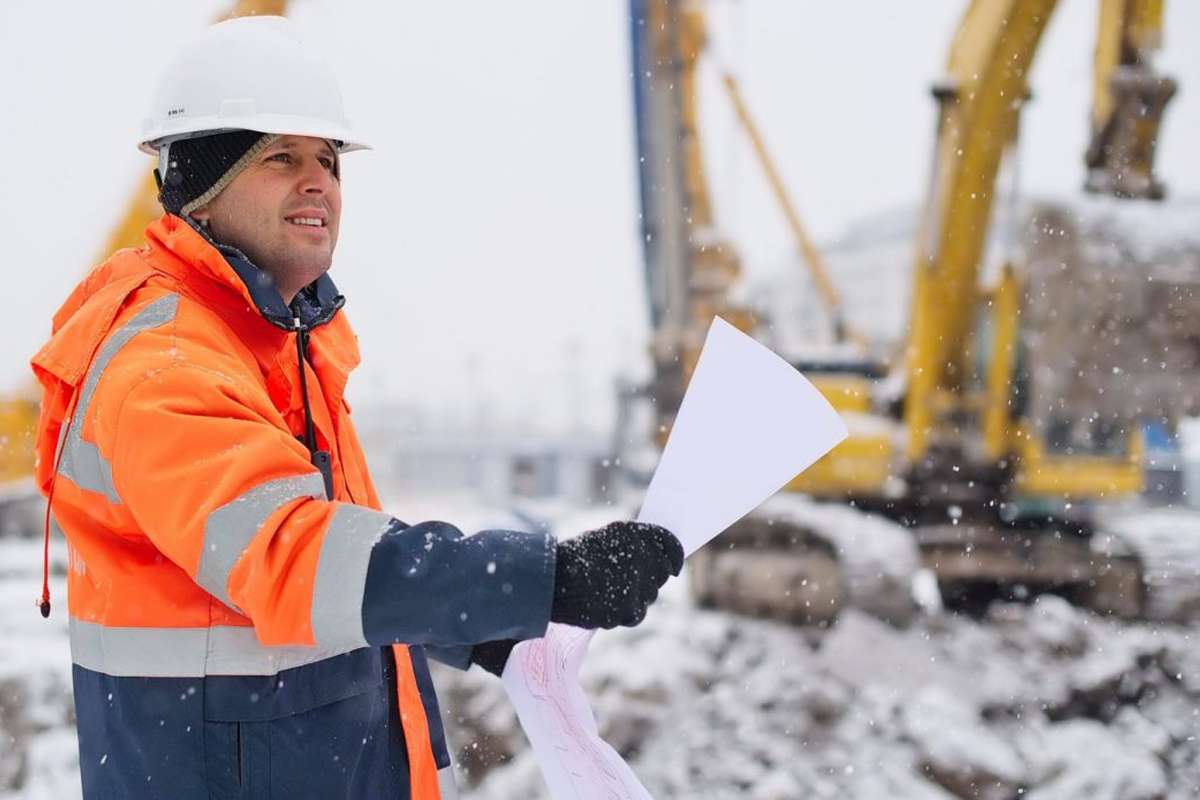 Wear plenty of layers
Let's start with the obvious: the first (and arguably best) thing you can do to protect yourself from the elements is to wrap up warm. By spending long periods of time exposed to cold weather, you run the risk of developing stiff joints, fatigue, illnesses and rare cases, more severe afflictions like bronchitis, hypothermia and trench foot. Many of these issues can have an immediate impact on your work, making it unsafe for you to handle dangerous tools or machinery, while others can lead to sick days (or weeks in some cases) causing productivity rates to fall. You can also reduce the likelihood of these problems occurring by investing in some portable heaters (of which we have many here at Smiths Hire!).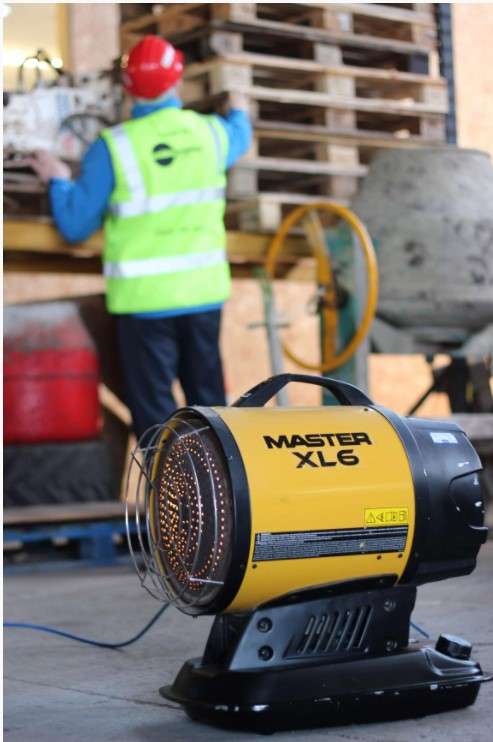 Ensure you're working in adequate lighting
To say the natural light in Winter is unreliable would be an understatement, and if you can't fully see the ground around you then you're far less likely to spot any potential hazards, especially something like black ice. So, one of your first ports of call should be to ensure that your site is fully lit to standard where your staff can clearly see what's around them. In the Winter, it's not unusual for the sun to set as early as 4pm, when your team are likely to still be on site. On-site lighting solutions are vital, and luckily we can help you out with that – we've recently expanded our range of portable lighting, with an investment of £87,500 into 10 new LED lighting towers. So, you can be sure we'll have exactly the right lighting solutions to suit your needs.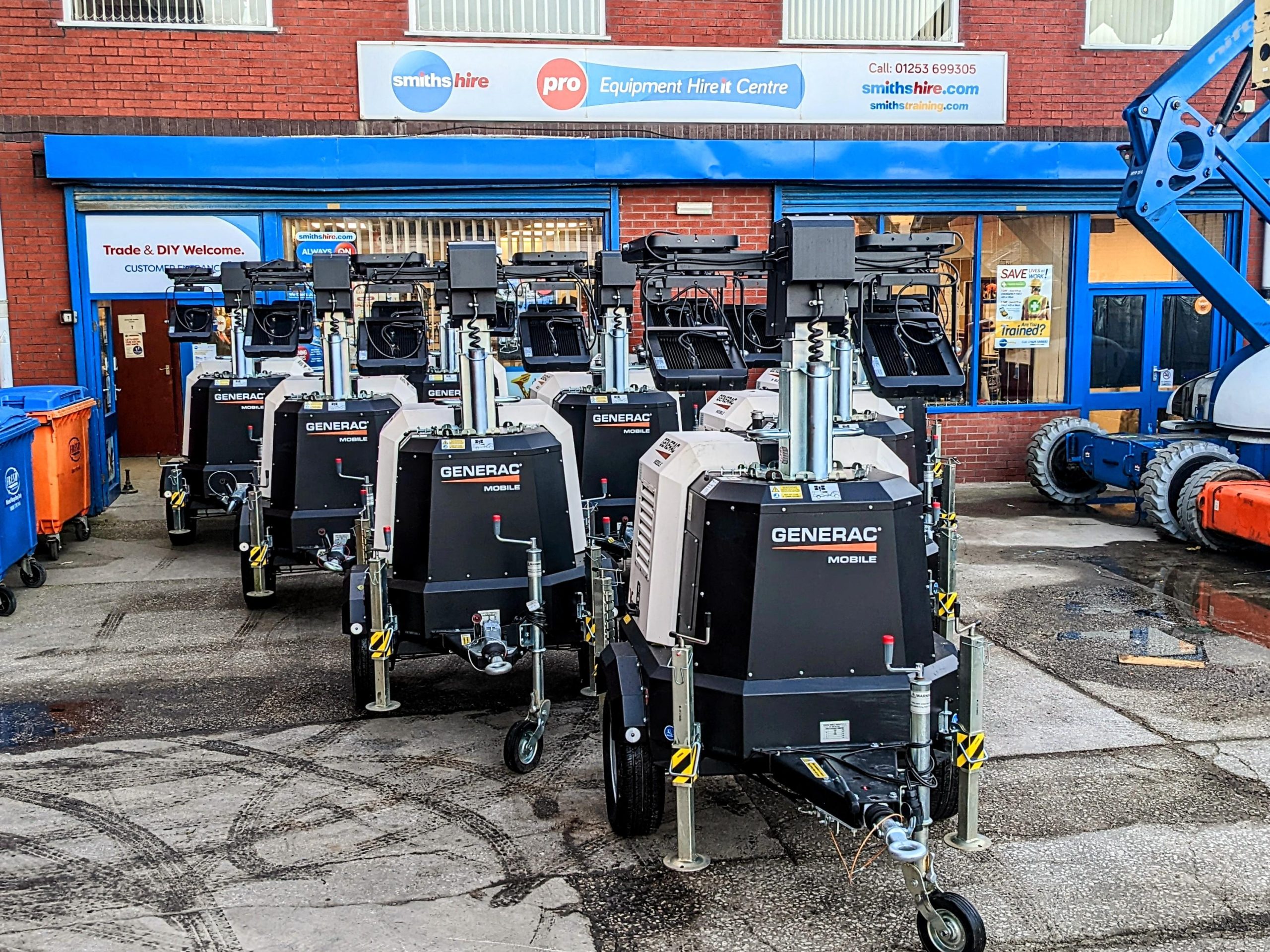 Check over your premises first thing in the morning
During the Winter, the adverse weather can present a range of issues for your site, so it's important to check that nothing on your premises has been affected by the sudden drop in temperature. Walkways, scaffolding, stairs and ladders can all get very slippery in the Winter, and this can cause people to fall and sustain severe injuries. Now, the aforementioned portable heaters we supply can really help to tackle this problem. Alternatively, you could always opt for using sand or salt to treat the dangerous areas. So, it's always worth checking the weather report the night before working outdoors so you can determine whether or not you'll need to survey the area for hazards first thing.
Those are our top tips for ensuring your staff stay on site safe during the cold Winter months. If you think your job could benefit from any of the products mentioned above, then feel free to get in touch!
At Smiths Hire we've been providing quality equipment and tool hire services to the DIY and trade sectors for more than 50 years, operating from 16 tool hire depots across the North West & Yorkshire, including several in major hubs like Manchester, Liverpool and Leeds.
If you have any questions regarding any of our products and services, then feel free to give our team a call on 0333 323 2100 or email salesoffice@smithshire.com. We're always happy to help!