Scissor lifts are well renowned for their safety, and thanks to their reach and manoeuvrability, they're reliable forms of access equipment that can be used in a variety of environments – including building sites, warehouses, factory floors and so on. For more than 50 years at Smiths Hire, we've been supplying fast and reliable electric scissor lift hire, amongst other tool hire and powered access equipment hire services.
Although electric scissor lifts are one of the safest options when it comes to providing you with a stable platform from which to work from, they need to be operated in the correct manner by trained professionals. Your safety is paramount to us here at Smiths Hire, so we've put together a list of 3 handy safety tips to keep in mind when using our electric scissor lifts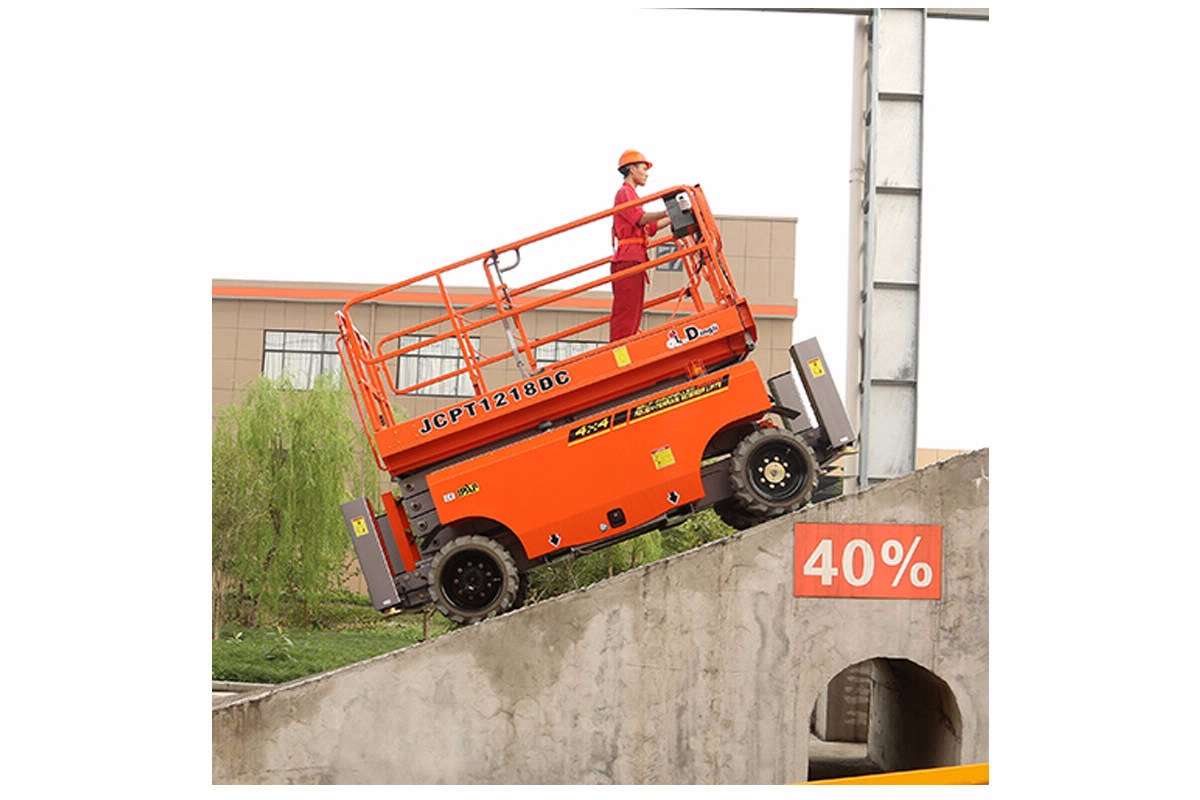 Clear the ground around the lift
The ground around the scissor lift should always be clear of any debris, tools, equipment and raw materials, as these can make the ground around it uneven, making it extremely difficult to manoeuvre the scissor lift. Our electric scissor lifts should only be operated on solid, flat ground in order to maintain their stability.
What's more, you'll also need to take the space above the scissor lift into account, as this can also affect the safety of the operator when the lift is raised. Overhead electrical cables should be avoided at all costs, and any loose hanging fixtures can also cause problems if they're knocked. So, just make sure that both the floor and the space around the lift are clear before using one of our scissor lifts.
Keep still while elevated
Believe it or not, one of the most commonly Googled questions regarding electric scissor lifts is "Can I move a scissor lift while it's elevated?". The simple answer to this question is no. It's not advisable to move a scissor lift while it's fully extended, especially if there's someone on it. Even if you're IPAF trained, it's still a dangerous thing to do, as the uneven weight distribution could cause the whole lift to fall over. So, if you have to move your lift, it's best to reduce it to its non-extended size and move it from there, so that you can have peace of mind that the job is being done in complete safety.
Only allow fully trained workers to operate them
What we've covered so far only scratches the surface of the knowledge required to operate an electric scissor lift safely and proficiently. There's a lot to know, so it's vital that only the members of your workforce who are fully qualified to operate the scissor lift operate it. As a reminder, IPAF and MEWPs training is vital in order to gain a PAL (Powered Access Licence), which covers all aspects of scissor lift use. You'll be happy to know that should you require any of your members of staff to undertake these training courses, we can provide all of them. Take a look at our Smiths Training website for the full details of the courses offered.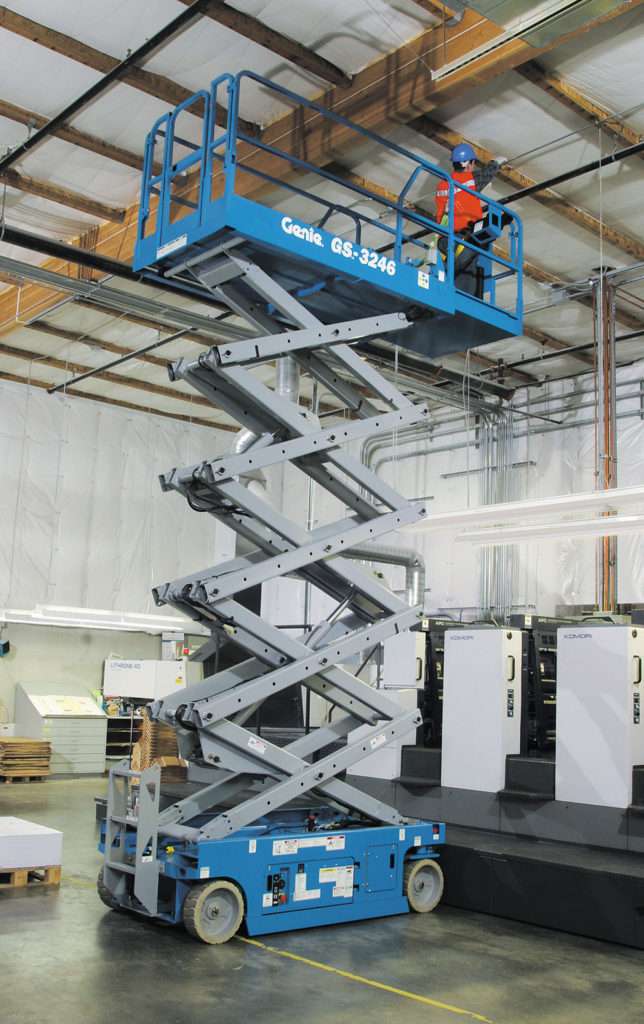 So, once you've established that the job you're undertaking requires the use of an electric scissor lift, and you've got your staff properly trained to use one, it's time to hire with us. We stock a wide range of top-tier electric scissor lifts here at Smiths Hire, and we're proud to supply some of the world's leading powered access machinery brands, including Dingli, Skyjack, JLG and Genie. We offer the best prices with fast delivery on all our products as well as flexiblew hire periods too.
We've been providing quality equipment and tool hire services to the DIY and trade sectors for more than half a century, operating from 16 tool hire depots across the North West and Yorkshire, including several in major hubs like Manchester, Liverpool and Leeds. Plus, we also have our National Customer Support Centre based at our Head Office in Blackpool. That means we can supply powered access machines to locations across the UK. Wherever you're based in the country, you can rely on us to supply you with everything you need to get the job done.
If you have any questions regarding any of our products and services, then feel free to give our team a call on 0333 323 2100 or email salesoffice@smithshire.com.