Even though we're one of the safest countries in the world when it comes to workplace injuries, falls from height are still a constant concern whether you're a tradesman or DIY enthusiast.
Often, it only takes one small mistake to produce an injury from what might have seemed like a simple task, which is why it's vital to supply training and regular refresher courses to both people new to the job, and established members of staff.
For over half a century we've been supplying our clients with exceptional tool hire and plant machinery hire services. With so much experience with the construction and trade industries, you can trust us to know what it takes to maintain a safe working environment when working at a height.
Utilise effective railing
Railings are considered one of the most effective forms of passive protection, and there's no question that they are by far one of the easiest ways to keep you and your workforce safe, while achieving compliance with The Work at Height Regulations 2005. Railing systems can be purchased in a variety of different styles to suit any kind of roof. Common examples of railing solutions include: non-penetrating roof railings, parapet mounted railings, metal roof railings, and more. These are considered a last resort measure, and caution still needs to be exercised when on the job.
Ensure you have the proper PFAS
Perhaps one of the most important aspects of using Personal Fall Arrest Systems (PFAS) is that you need to ensure you're choosing the right equipment for the job at hand. For the most part, full body harnesses all perform the same job. Price differences are normally down to the additional features that particular brands might offer, such as extra D-rings, fireproof material, arc-safe design, or even just a bit of extra comfort!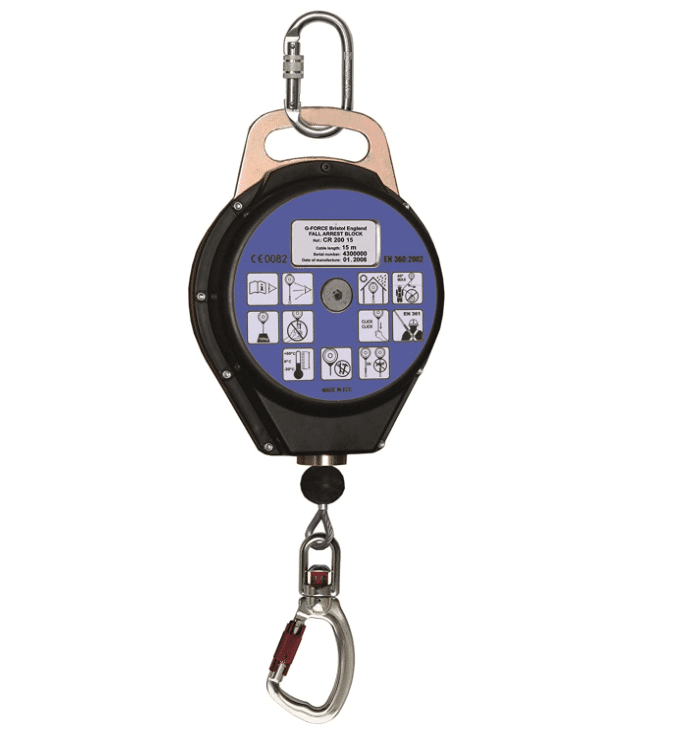 You'll also want to take into account the type of work you'll be undertaking when purchasing a harness. If you're welding at height for example, then a standard nylon harness probably won't have the heat protection you need, so you're better off opting for a Kevlar build.
Your choice of safety lanyards is equally important. Depending on the height that you're working at, a 6' lanyard with a deceleration device may not offer you full protection (as we'll discuss in greater detail below). Alternatively, it might be worth considering a retractable lanyard.
If you're unsure , we're more than happy to provide you with expert advice regarding safety equipment.. Not only that, if you're in need of Safety Harness Training, we also offer courses for that through Smiths Training.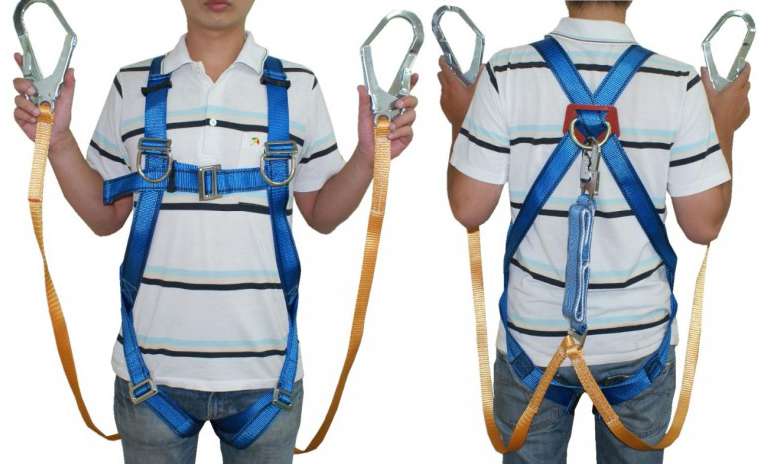 Pick your anchor point
So, once you've taken the time and initiative to assess the kind of PFAS you'll need for the job, it's equally important to evaluable whether or not the anchor point you're attaching it to will hold the load.
For reference, an anchor point is only acceptable if:
It's designed and approved by a professional engineer who has calculated the expected loads.
It can clearly handle a load of 5,000 pounds (2267.962kg)
If you're struggling to find a site structure that's suitable to attach your equipment to, consider using structural steel with a proper beam clamp. Alternatively, you can opt for a manufactured roofing cart or anchor.
Calculate and take into account the fall distance
Let's be honest, every so often you might visit a construction site and see a worker 10-12' off the ground wearing a 6' lanyard with a deceleration device. That's not okay. If ever you needed them, there are a few reasons why a 6' lanyard is insufficient in this context.
Firstly, when you're setting up your fall arrest equipment, you'll need an extra 3.5' of lanyard to account for the deployment of your deceleration device. Even after that, the lanyard is only equal to a 9.5' drop, so your actual fall distance needs to include the length of your lanyard when deployed as well as (crucially) your body length below the D-ring, along with any sag in your harness and anchor system. These small additions and calculations can be the difference between life and death, so they're absolutely vital.
Ensure you're using the right equipment for the job
In some situations, ladders and scaffolding are going to be your best solutions for working at height. Say you're looking to paint or extend a two storey house, these pieces of equipment will be ample. However, you might require some powered access equipment for other jobs that require something with a bit more control and versatility. Luckily, you're in exactly the right place!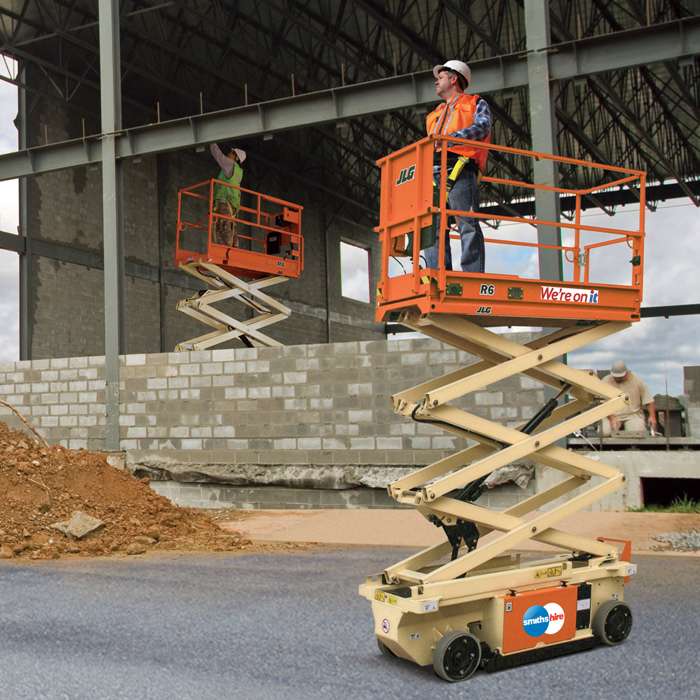 We offer fantastic deals on scissor lift hire, cherry picker hire plus many more services and we've been providing powered access equipment and tool hire for more than 50 years. We operate from 16 tool hire depots across the North West & Yorkshire, including several in major hubs like Manchester, Liverpool & Leeds. We also have our National Customer Support Centre based at our Head Office in Blackpool. That means we can supply powered access machines to locations across the UK – so regardless of where you're based in the country, you can count on us to be able to help!