UK Hire firm Smiths Hire have once again upscaled their range with the addition of twenty Snorkel S3010P push-around scissor lifts. The investment has been made in a bid to further improve their range of working at height equipment, cementing their place as the best supplier of Powered Access and Working at Height kit in the UK.
The new scissor lifts were manufactured in the North East and delivered to Smiths Hire last month by Snorkel's Scott McCall – to be immediately deployed and available for hire across the North of England.
Joint Managing Directors David and Thomas Smith were on-site to oversee the delivery and were clearly delighted with the new kit, having this to say:
"Low level access products are popular with our customers and are hired for many different types of projects. We chose the Snorkel S3010P as they are robust products that stand up well to the demands of the hire industry, and we like that fact that they are manufactured here in the UK, just a few hours up the road from our depots".
"We also appreciate the after sales support provided by Snorkel UK and the excellent availability of locally-stocked spare parts".
The push-around scissor lifts offer an excellent alternative to step ladders, podiums and scaffold towers and are able to work at a height of 0.5m. Ideal for Smiths Hire's trade customers that need something maneuverable for a variety of jobs – anything from HVAC installations to painting and decorating.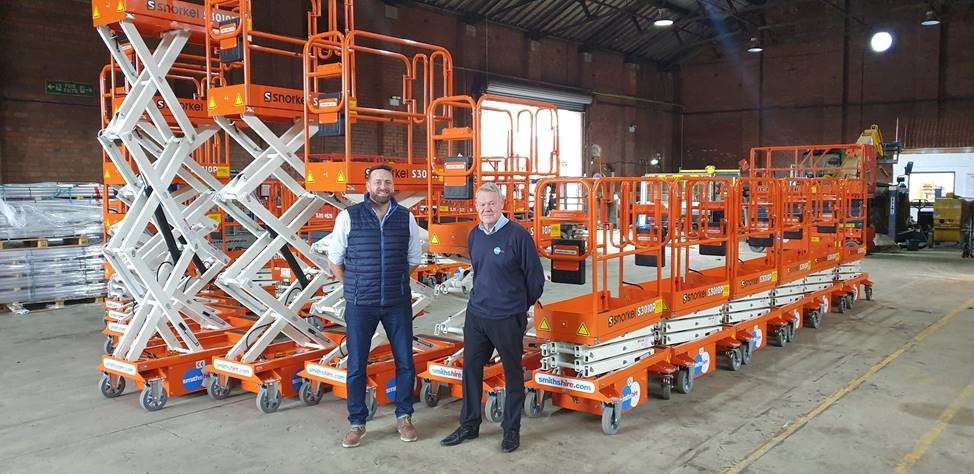 View the latest additions to our Powered Access fleet. Or if you're looking for a great deal on your next hire – low-level access or anything trade related, check out our Trade Card Scheme for discounts every time you hire.