During the campaign we had local professional photographer, Jo Boulton, along with us who took over 450 amazing images, which we had to painstakingly cut down to 119 photos. Jo is a Lancashire based photographer, specialising in documentary wedding photography and has been in the industry for over 10 years.
The campaign aims to illustrate our team's customer service skills, no matter what role, be it Delivery Driver, Sales Co-ordinator or our Depot or Workshop Staff, they all place significant importance on our Customers, and put them first above and beyond all else! We will all go that extra mile to help our customers – from helping them find the product they need to helping load it into their car! All of our team undertake ongoing training, and we are constantly monitoring our customers' opinions to see what we could improve! If you have an idea for us, or would like to give us some feedback please fill out our contact form.
Below are some of the roles we have here at Smiths Hire, and how they help our customers;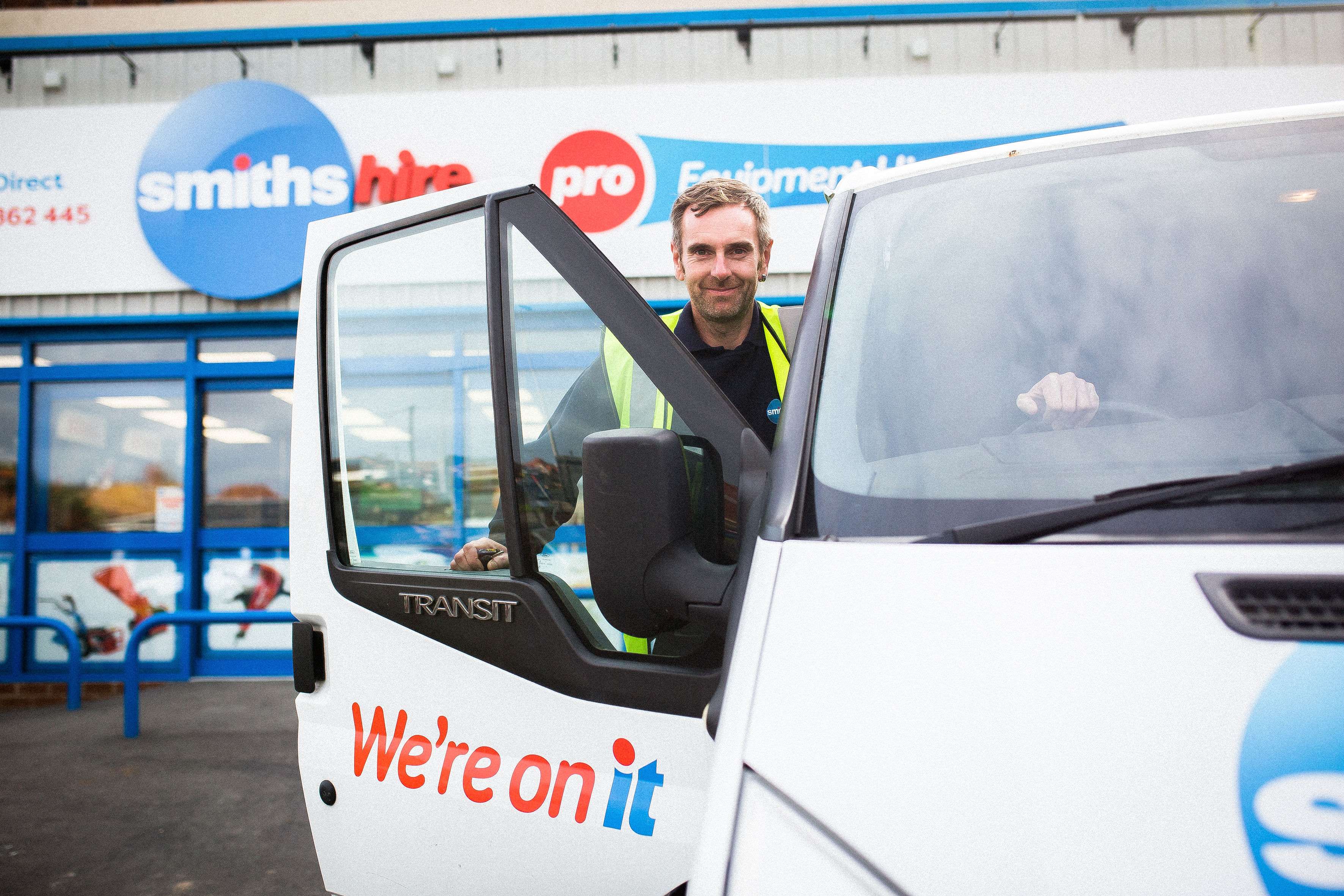 Equipment Delivery Driver
Our Equipment Delivery Drivers are a critical aspect of our business, helping to deliver a wide range of specialist machinery from plant equipment and construction materials to power tools and small items. They are responsible for maintaining their vehicles and ensuring the equipment is safely secured and protected.
Equipment Delivery Drivers are always on hand to deliver your necessary equipment with quick turnaround times, and using our Same Day delivery they will get you what you need with no extra cost. They also keep up to date with equipment training and are on hand to help demonstrate how to use the equipment upon delivery and answer any questions you may have.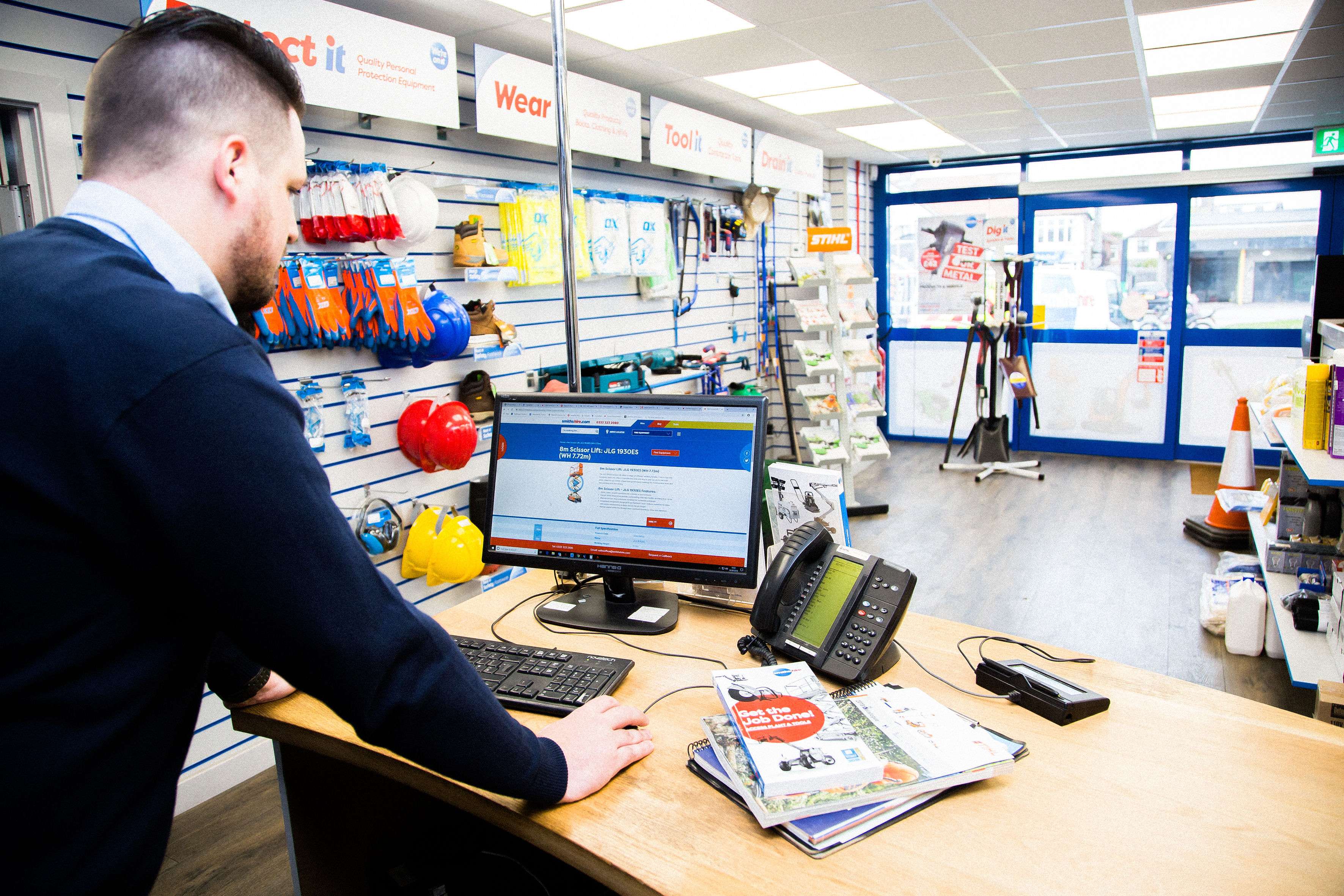 Hire Desk Controller
The role of the Hire Desk Controller is to ensure our customers questions are answered promptly and to the highest standards and providing expert knowledge on our product catalogue, they also arrange for delivery & collection of equipment with the customers requirements in mind. They are also trained to help advise customers of the safety & operating instructions of equipment. This role is crucial in assisting our customers, helping them understand what equipment they require and how to operate it safely, they are also trained extensively on our catalogue to identify any additional safety equipment customers may need when hiring. They will also liaise with our delivery teams to ensure our customers get what they need, when they need it.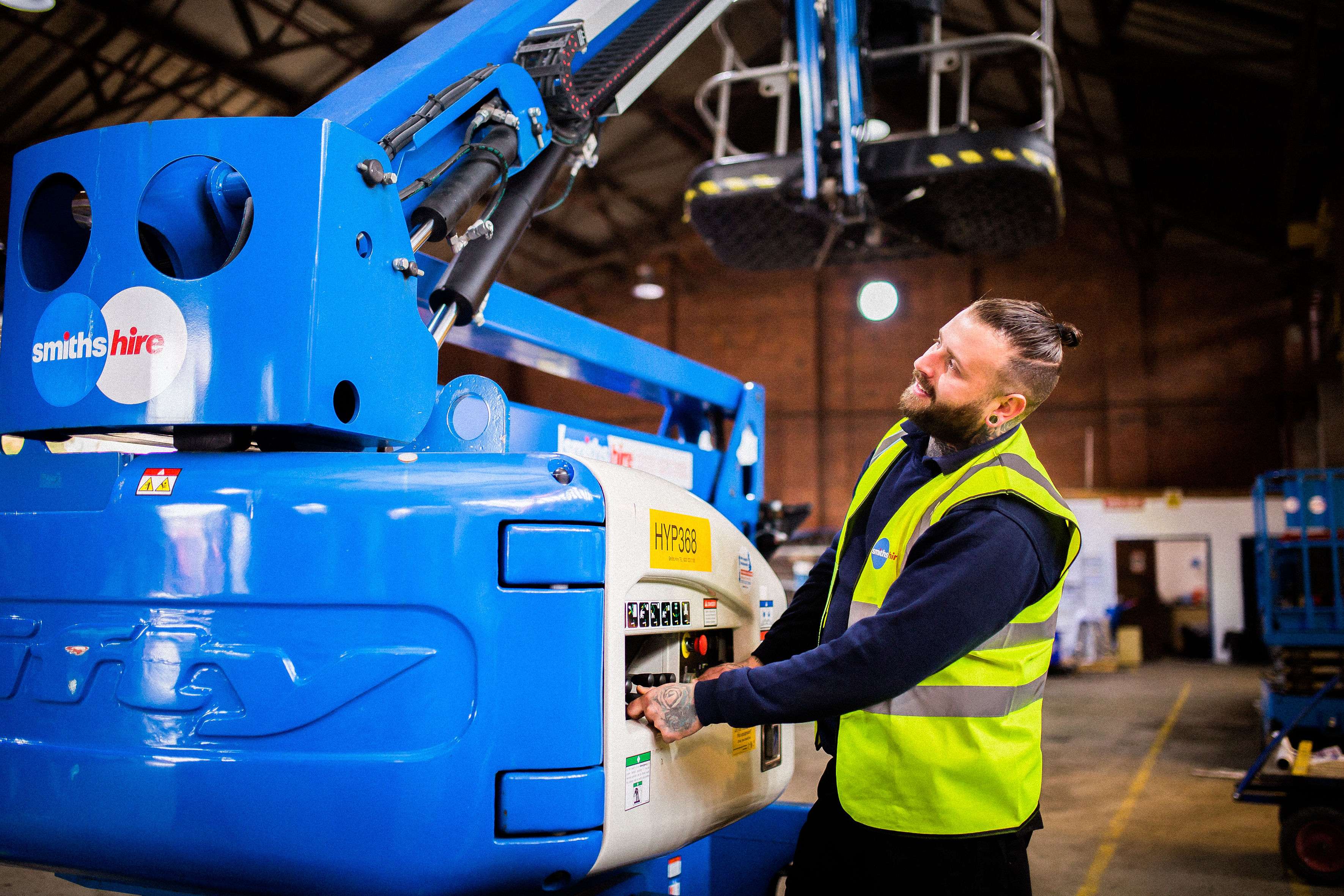 Workshop Foreman
Our Workshop Foremen are in charge of the repairing and maintaining of equipment, thoroughly checking they are in good working condition and are safe for use. They also order spares for repairs and fit when necessary. This role also includes the checking over of returned equipment. Our Workshop Foremen are always trained to the latest and highest industry standards and receive ongoing training to ensure they remain well trained.
This role is crucial in our customer service, ensuring the safety and satisfaction of our customers is one of our top priorities. The Workshop Foremen ensure our equipment is safe and in excellent working order before allowing it to be sent out to customers.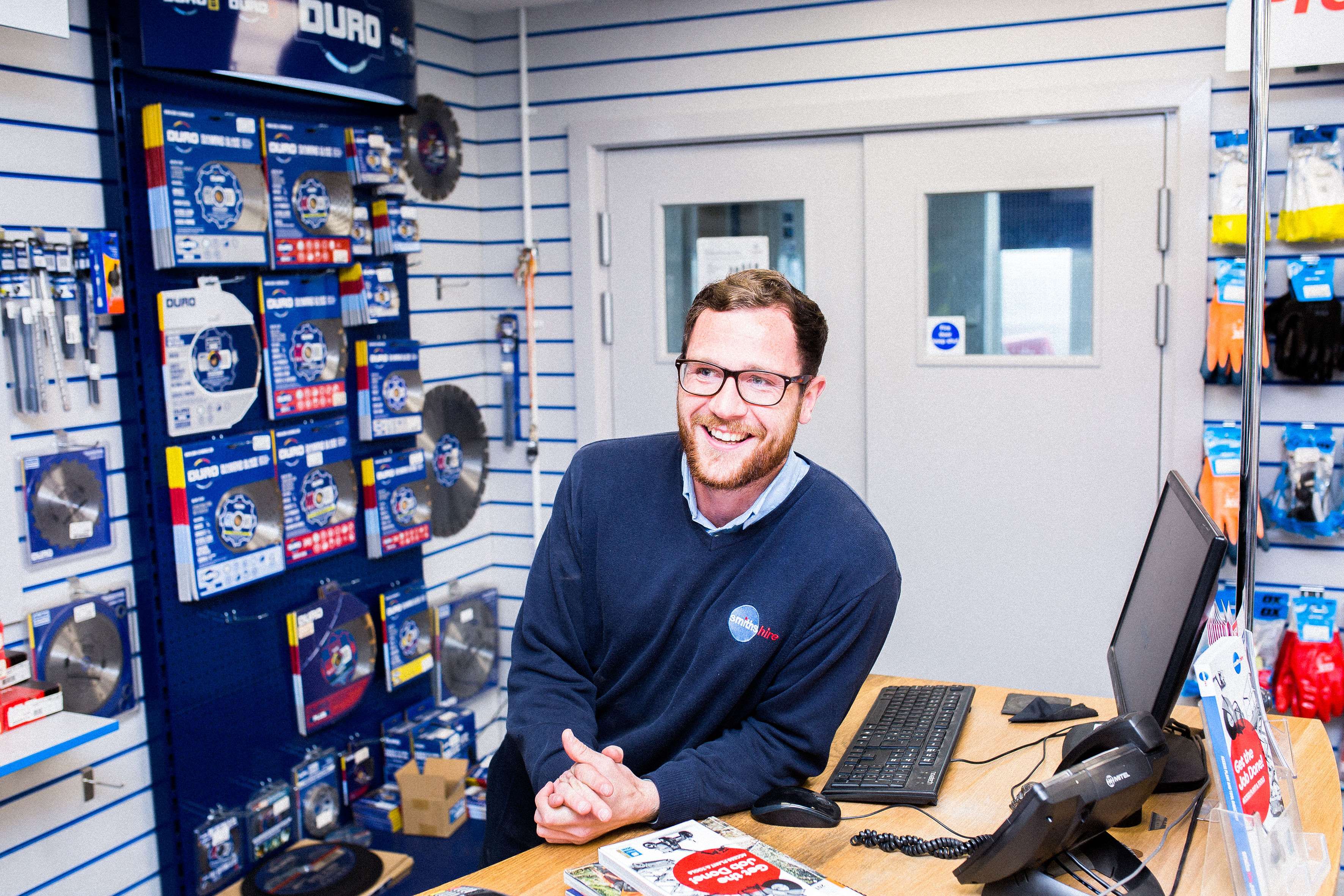 Sales Co-ordinator
Our Sales Co-ordinators are responsible for educating customers in our products & services, explaining and demonstrating the benefits of the equipment and confirming orders over the phone. They also help customers with booking training courses for Smiths Training, helping them to stay up to date with industry standards and equipment safety. The Sales Co-ordinators are a pivotal part of our team within Customer Service and what we call Customer Experience, that is the experience of all aspects of our business that customers use. From the beginning of the journey to the final moments – the Sales Co-ordinators form the beginning of that in helping customers truly understand how we can help them achieve their goals.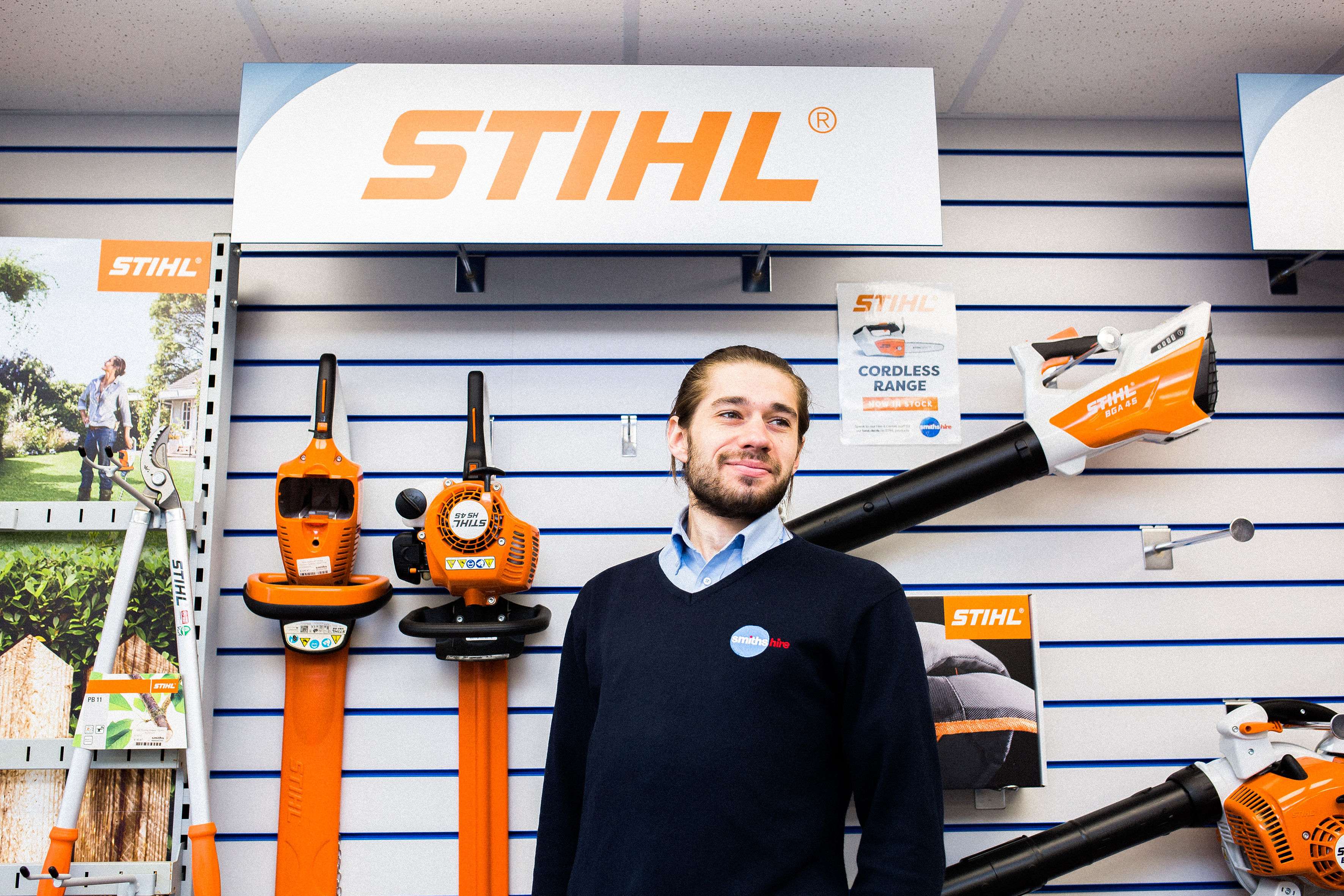 Marketing Executive
Part of the Marketing Executives role is to design artwork & marketing materials and the dissemination of the material through our various channels such as the website, social media and email. They also ensure all our Hire It Centres marketing is up to date and aligned.
This role helps our customer stay informed about our promotions, new products & information. Through our Social Media channels the Marketing Executive can interact with customers and help answer their queries. They also ensure that all members of the Smiths Hire team are on the same page and everybody is up to date with marketing campaigns and how that impacts the customers.
If you're looking for a team you can depend on, call Smiths Hire. With our large range of products, we are sure to have what you need. Come and see The Dependables in action at your local depot! Not sure where your local depot is? You can find out here!